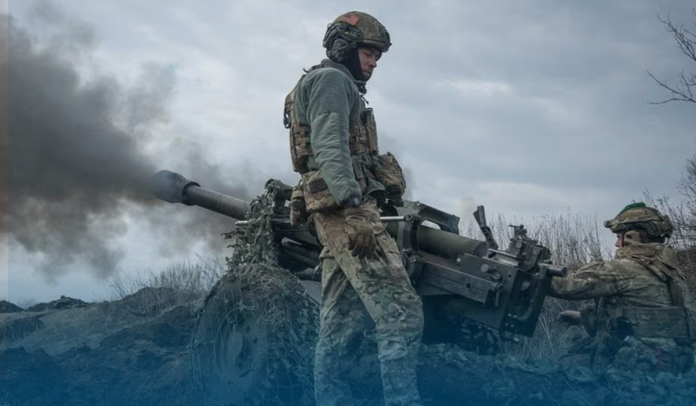 The battle at Bakhmut has been the deadliest and most devastating since the start of the Russia-Ukraine war, and analysts are comparing it to World War One due to mass destruction on both sides. Ukrainian ground forces commander claims that Russian troops have been doing "scorched earth" practices, destroying buildings, and firing continuously at defense positions with air strikes. Russia claims that it has got control over 75% of Bakhmut City.
Denis Pushilin, Moscow-installed regional leader, shared his video on Telegram showing his visit to a small mining city where recently Russia and Ukraine fought aggressively. In the footage, Pushilin is wearing body armor and can be seen in ruined areas, and explosion sounds are also audible in his background. He reported to the Russian channel Rossiya-24 and claimed he was sure that Moscow's troops had control of more than 75% of Bakhmut City. Further, he said it was too early to talk about Kyiv's yield on Bakhmut.
Moscow claims that the fall of Bakhmut will create possibilities for more attacks on Ukraine in the future. West and Kyiv claim that the destroyed city, which Russia claims 75% control had no importance to them. In the video from an unknown location, Pushilin showed the advanced assault of the Russian Wagner Group over Bakhmut.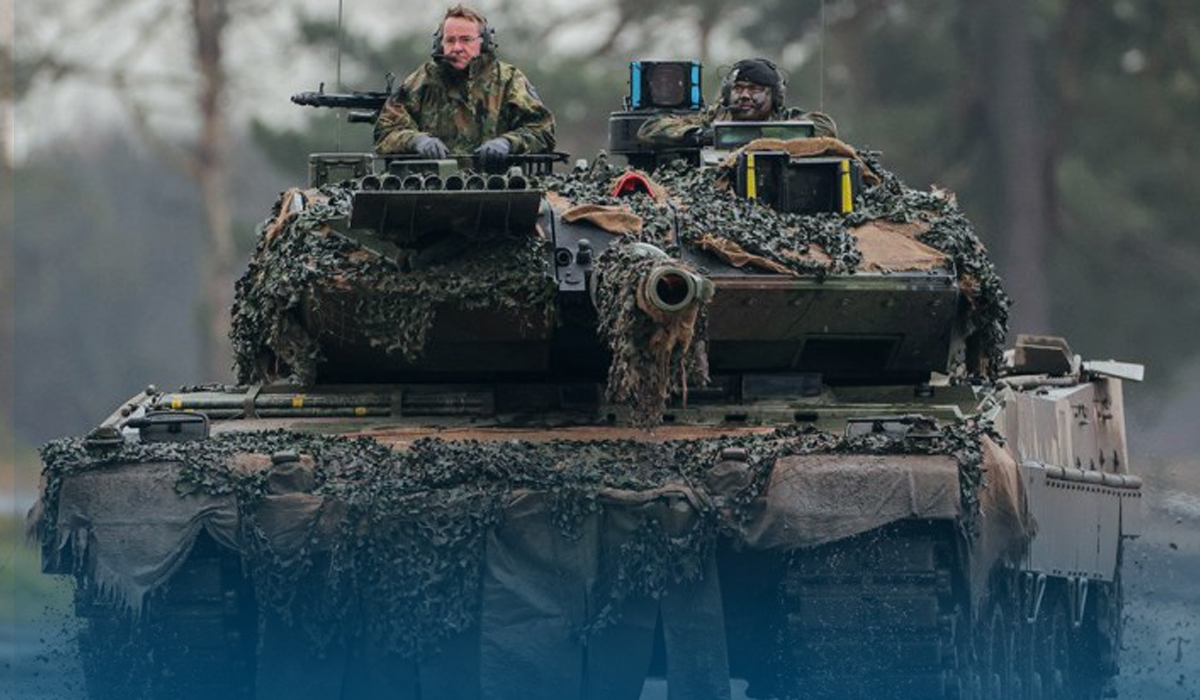 Germany's More Aid to Ukraine
The German government delivered another military aid to Kyiv to help it fight the Russian aggression and strengthen its battleground position. As reported, Ukraine has been preparing for a spring offensive that aims to surprise Moscow's armies; this military aid by Berlin would be significantly important. Germain aid includes an antenna mast system, drones and ammunition, small and heavy bridges, and a lot more. Berlin has also sent 18 Leopard 2A6 tanks, and reportedly, Germany is the most significant military aid donor to Kyiv in Europe.
Here is the list of the latest aid supplied to Kyiv by Germany.
Two mine-clearing tanks
Two mine clearing tanks WISENT 1
160,000 first-aid kits
000 tourniquets
90 drone detection systems
Two hangar tents
155mm precision-guided ammunition
Eight lift trucks
295 generators
122 border protection vehicles
Six bridge-laying tanks BEAVER
26 load-handling trucks
Ten roll-off containers
40 laser target designators
145 Pick-ups
168 mobile heating systems
15 armored recovery vehicles Bergepanzer 2
12-tank transporter tractor M1070 Oshkosh
55 anti-drone sensors and jammers
Ten remote surface vessels
Mi-24 spare parts
17 heavy and medium bridge systems
air defense system Iris-T SLM
50 bunker-buster missiles
100,000 hand grenades
5,300 explosive charges
350,000 detonators
Ten anti-drone guns
100 auto-injector devices
125 binoculars
One radio frequency system
353 night vision goggles
165 field glasses
38 laser range finders
MiG-29 spare parts
30 protected vehicles
7,944 man-portable anti-tank weapons RGW 90 Matador