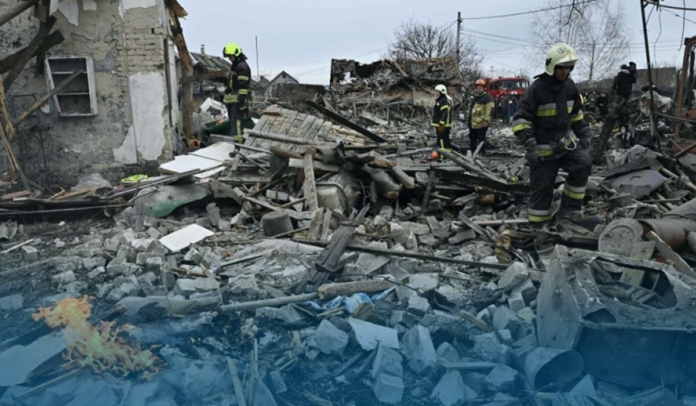 The Kyiv Armed Forces said that it repelled ten unmanned aerial vehicles (UAVs) out of eleven during an early Friday Russian assault. Local media reported that air-raid sirens sounded in the Capital City, and central Ukrainian regions of Kropyvnytskyi and Cherkasy amid likely Moscow UAV strikes.
In addition, a reliable witness 12 miles south of Kyiv in north-central Ukraine along the Dnipro River heard several blasts and the sound of anti-aircraft shelling. The Ukrainian Army's Operational Command East (OC East) reported that defensive fire has destroyed ten UAVs over the central-eastern Dnipropetrovsk and southeastern Zaporizhzhya provinces.
⚡️Ukrainian military downs 10 drones.

Ukraine's Operational Eastern Command reported that its anti-aircraft missile units, together with the air defense units of the land forces, destroyed nine Shahed-type drones and one Marlyn drone in Dnipropetrovsk and Zaporizhzhia oblasts.

— The Kyiv Independent (@KyivIndependent) December 30, 2022
According to media reports, the non-combatants in Kyiv were asked to seek air-attack shelters as alarms were raised across Kyiv early on Dec. 30, a day after Moscow launched the biggest aerial attack since it started its full-scale incursion on 24 February 2022. Kyiv's City Administration issued an alert on Telegram Messenger at around 02:00 AM (local time) requesting the citizens to head to shelters.
'Senseless barbarism'
In his regular video address on Dec. 24, Volodymyr Zelenskyy, the Ukrainian President, said that Ukraine's Air Command West, Air Command Central, Air Command South, and Air Command East intercepted fifty-four Moscow rockets and eleven unmanned aerial vehicles on 29 December. According to Ukrainian military officials, Russians launched sixty-nine missiles starting at around 05:00 GMT (07:00 AM, local time) on 29 December.
Furthermore, the Ukrainian leader acknowledged that several areas across the state were facing electricity blackouts. The regions suffering severe outages included Kyiv, the port city of Kherson, southern Odessa, western Ukrainian region of Lviv close to the Polish border. However, that's nothing compared with what could've occurred if it weren't for their air defense and forces.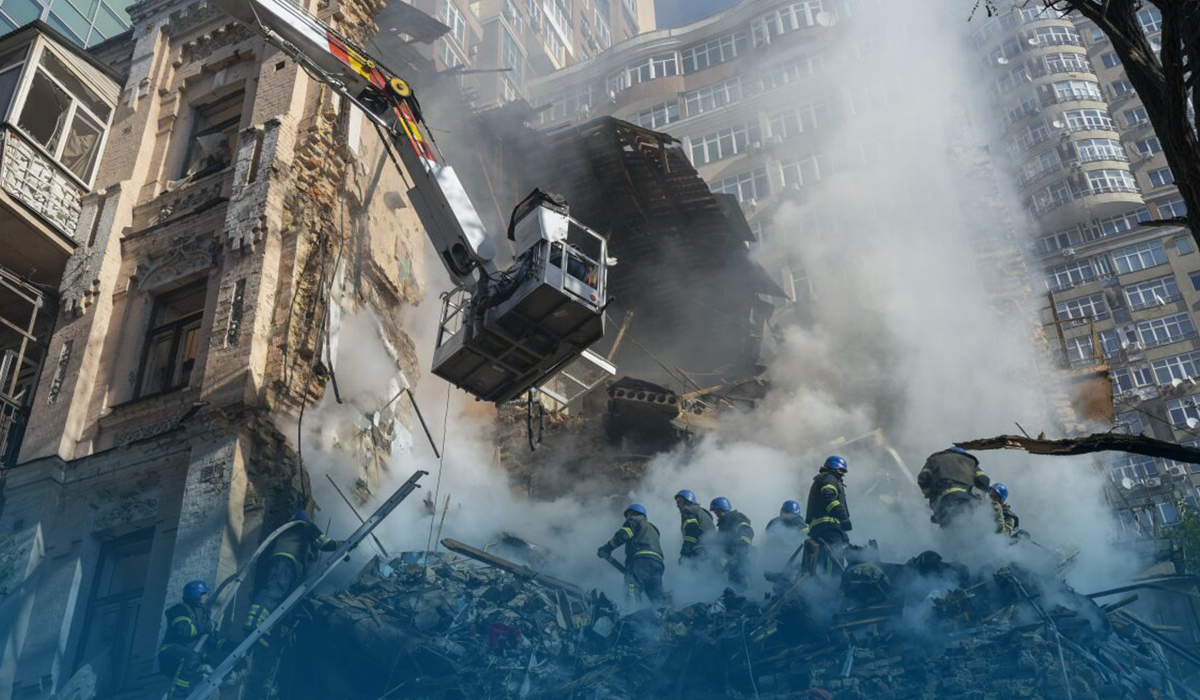 Describing Thursday's devastating barrage of Russian rockets, Dmytro Ivanovych Kuleba, a Ukrainian communications specialist who is currently serving as Foreign Affairs Minister, said that Moscow's attack is a 'senseless barbarism' before the beginning of a New Year. He added that these're the only words that hit seeing the Kremlin launch another missile strike at innocent Ukrainians and their land ahead of New Year.
Read Also: Ukraine's Zelenskyy Actively Promoting His 10-Point Peace Formula