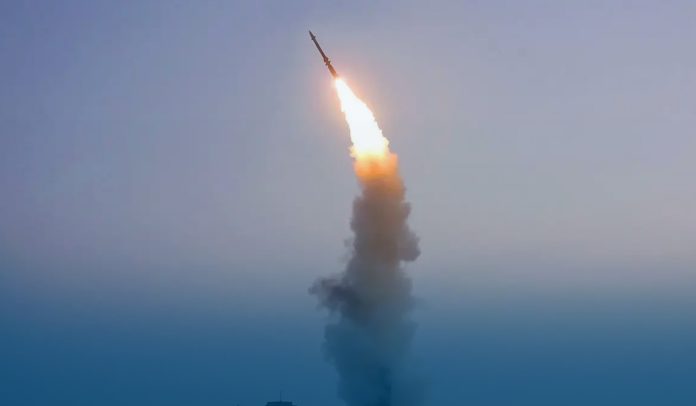 As nuclear-armed North Korea escalates weapons testing to defend against what it asserts is a hostile America, Japan and South Korea said Thursday that Pyongyang launched two more ballistic missiles in its 6th round of missile launches in January. The Joint Chiefs of Staff of the ROK proclaimed that the launch in the text delivered to the media, according to the Seoul-based Yonhap news agency.
According to Yonhap news agency, South Korea's Joint Chiefs of Staff (JCS) said it noticed the launch at about 08:00 AM (23:00 GMT) from in and around a city on the East coast, Hamhung. In a text delivered to the media, the JCS said that their military is keeping close tabs on related DPRK actions and maintaining a readiness posture.
The JCS said that the missiles, which were expected short-range, were launched 5-minutes apart and flew 118 miles (190 kms) on the highest altitude of 12.4 miles (20 kms) before landing into the sea.
North Korea test-fired two suspected cruise missiles on Jan. 25 and launched ballistic missiles on 14th and 17th January. In addition, it launched what it said were 'hypersonic missiles' on 5th and 11th January.
"very regrettable"
South Korea and America have been urging Pyongyang to return to denuclearization discussions, which have been interrupted since the collapse of the high-level meeting between ex-US President Donald Trump and Kim Jong Un in 2019 in Hanoi, Vietnam, over the demands of North Korea for sanctions relief.
Under President Biden, America has re-calibrated Pyongyang policy and stressed that it's ready to hold talks at any time anywhere. In spite of North Korea's provocative behavior, President Biden's government had taken a more restrained response than in 2017 when DPRK performed its nuclear test and carried out an 'intercontinental ballistic missile' test. At that time, Kim and Donald Trump traded results, and the former US leader vowed to respond with aggressive power.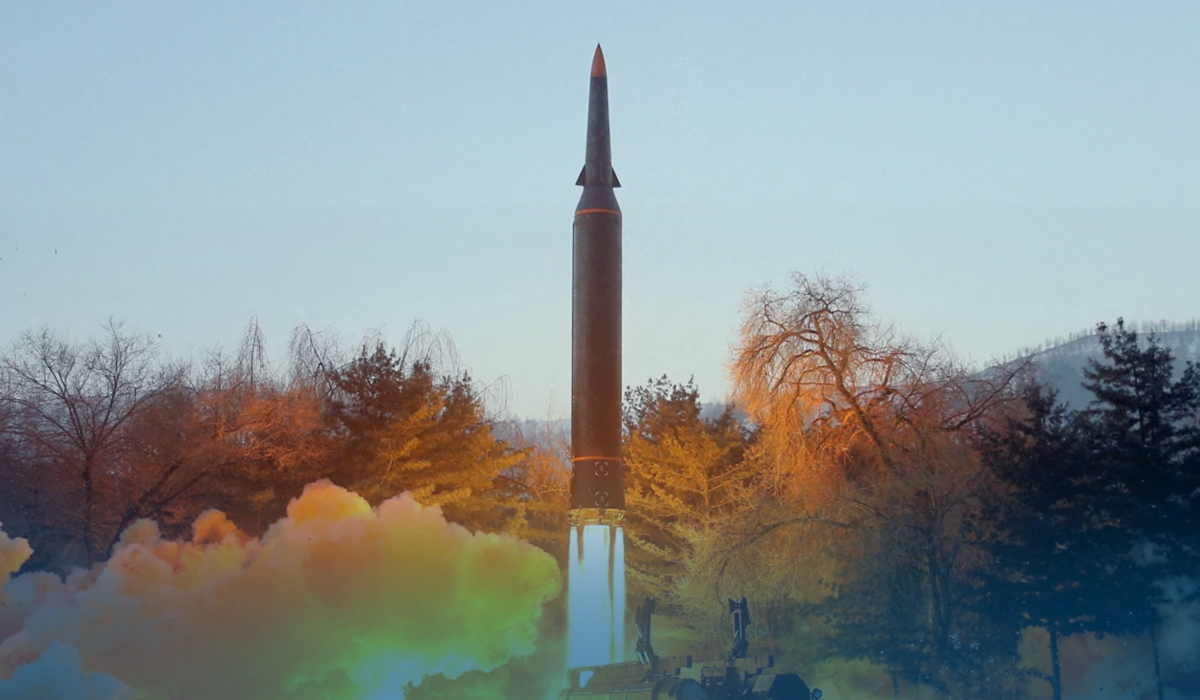 On Wednesday, the U.S. Department of State condemned the firing, saying they violated multiple U.N. Security Council resolutions and constituted a threat to the neighbors of DPRK and the world community. Fumio Kishida, the PM of Japan, called the launches 'very regrettable.' The National Security Council of the ROK expressed deep sorrow, saying the test-firing goes against the region's peace and stability.
Earlier in January, the United States tightened sanctions against North Korea, imposing them on five North Korean individuals it alleged were helping acquire supplies for Pyongyang's weapons program.