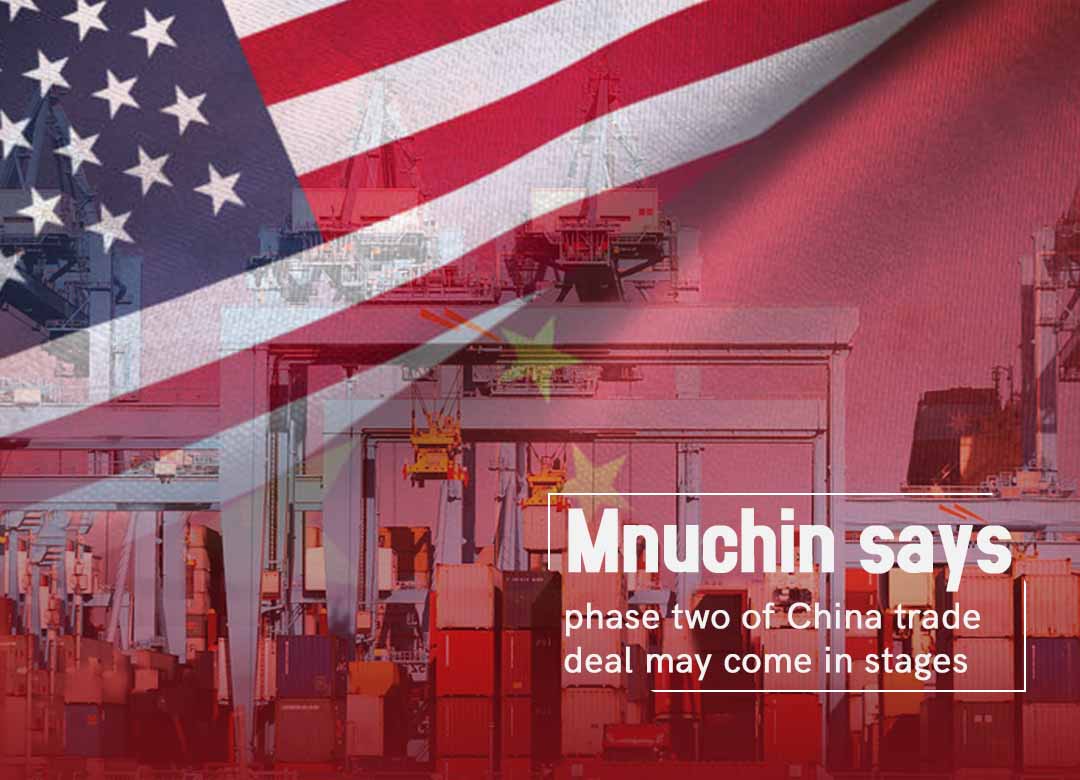 According to Steven Mnuchin, the U.S. Treasury Secretary, the second phase of a trade accord between the United States and China might come in stages and still to determine. On Friday, Beijing and Washington announced that a trade deal on phase one had reached with pending legal procedures, and Mnuchin named it as historic accord. Phase one of the trade pact includes agreements on intellectual property, technology transfers, currency conduct, financial services access, and agricultural purchases.
Mnuchin told CNBC that they are going to go into a very short duration with the translation scrubbed; the agreement will sign in early January, and then both sides will move towards phase two. He added, phase II may consist of 2a, 2b, 2c, but it unto itself a big achievement for the president of the U.S.
United States and China Reach Phase One Trade Agreementhttps://t.co/6KlHX4xgnA pic.twitter.com/gkjAmSpJdh

— USTR (@USTradeRep) December 13, 2019
Donald Trump about Phase one Deal
Donald Trump, the President of the United States, said on last Friday that the they would start negotiations on the trade deal next phases immediately, instead of waiting until after the 2020 Presidential election of the U.S. In the first phase of the deal, the United States delay fifteen percent additional tariffs on $160 billion worth of Chinese goods and to take pause of imposing any type of new tariffs as long as negotiations with China continue harmoniously.
…..The Penalty Tariffs set for December 15th will not be charged because of the fact that we made the deal. We will begin negotiations on the Phase Two Deal immediately, rather than waiting until after the 2020 Election. This is an amazing deal for all. Thank you!

— Donald J. Trump (@realDonaldTrump) December 13, 2019
On the other hand, Beijing agreed to escalate the agricultural purchases of the United States significantly. Trump said in a tweet that the White House would leave twenty-five percent duties on around $250 billion in imports in place, whereas cutting previous tariffs on another $120 billion in products to 7.5%.
We have agreed to a very large Phase One Deal with China. They have agreed to many structural changes and massive purchases of Agricultural Product, Energy, and Manufactured Goods, plus much more. The 25% Tariffs will remain as is, with 7 1/2% put on much of the remainder….

— Donald J. Trump (@realDonaldTrump) December 13, 2019
International markets reassembled on Friday in response to the deal news, having extensively grateful to the bruising trade conflict between the two largest economies of the world over the last eighteen years.
Read Also: United States increasing 100% duties on more European Union goods