On Friday, Russia's Ministry of Defense said in a daily briefing that its military forces had liquidated four US-made M142 HIMARS in Ukraine earlier in July 2022, an assertion that was rebuffed both by the United States and Kiev.
According to Lt. General Igor Konashenkov, Russian Defense Ministry spokesman, four rocket launchers and one reloading vehicle for HIMARS were eliminated between July 5 and July 20. However, officials in Kiev denied the assertions made by Moscow, calling them fakes intended to undermine the European assistance for Ukraine's brave people and forces. In addition, an American official said the information of any US-provided HIMARS being damaged wasn't correct.
Konashenkov said four launch units and one vehicle reloader out of all American-provided M142 HIMARS were destroyed using high-precision systems in the tactical combat zone. Moreover, he said that two rocket launchers were destroyed near Malotaranivka in Donetsk Oblast, a missile-transporter loader and a high mobility artillery rocket system were destroyed near Krasnoarmeysk and another rocket launcher on the eastern suburbs of Kostyantynivka in Donetsk Oblast.
Britain Says Kyiv Continues Offensive Against Moscow
On Saturday, the UK military intelligence said that heavy fighting has been occurring in the past two days as the Kyiv military continued their attacks against Moscow in the Southern Kherson region. The Armed Forces of Russia are employing artillery along a right tributary of the Dnieper River – Inhulets – according to the British Defense Ministry.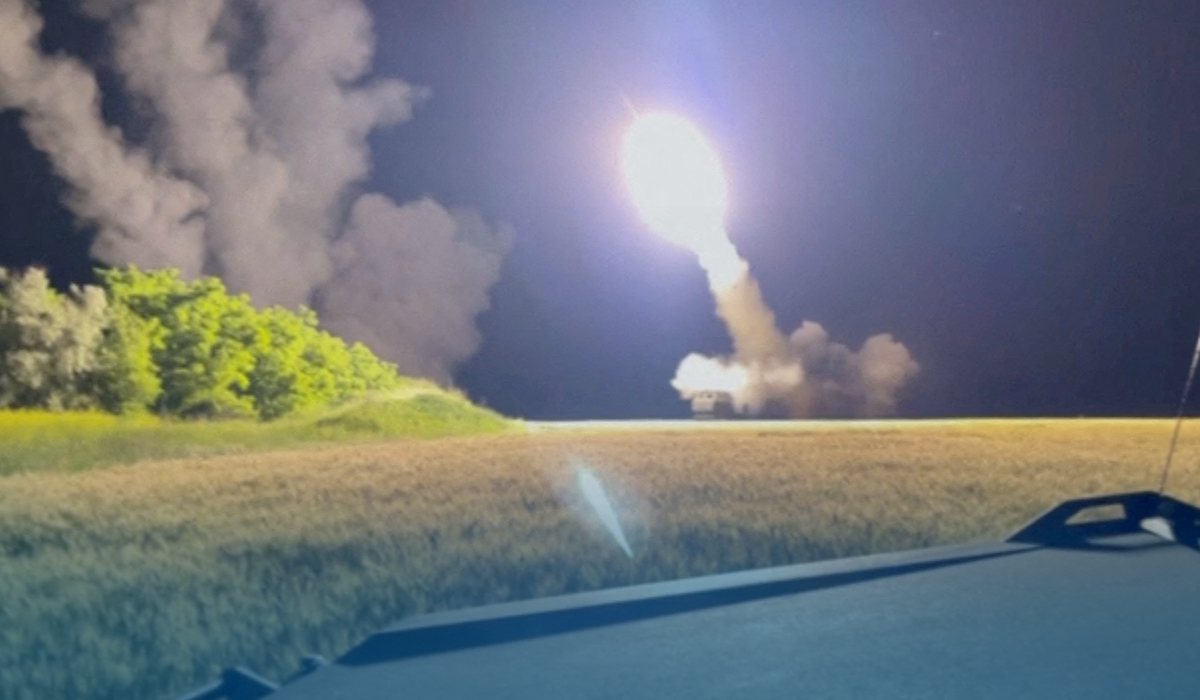 Furthermore, Russian military supply lines west of the Dnipro River are more and more in danger, according to the UK intelligence update.
(5/8) Additional Ukrainian strikes have caused further damage to the key Antonivsky Bridge, though Russia has conducted temporary repairs. As of 22 July 2022, it was almost certainly open to some traffic.

— Ministry of Defence 🇬🇧 (@DefenceHQ) July 23, 2022
According to Office of the President Zelenskyy, Moscow's heavy shelling in Kramatorsk, a city in northern Donetsk Oblast devastated a school and damaged nearly eighty-five residential flats.
Read Also: US to Send $270M in Additional Military Aid for Kyiv