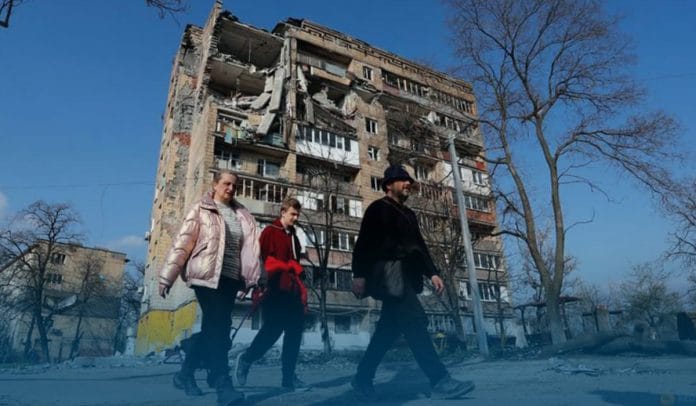 On Saturday, Russian missile launches struck Kyiv, the capital of Ukraine, and other cities, as Moscow claims that its Armed Forces have cleared the urban area of the besieged port city of Mariupol, and only a small group of soldiers remained inside Azovstal iron and steelworks in Mariupol. However, the Kremlin's assertions to have all but seized Mariupol, the scene of the brutal conflicts' heaviest battle and worst humanitarian crisis, couldn't be independently confirmed.
Mariupol would be the first major Ukrainian city to have dropped to Putin's forces since the unprovoked incursion started on 24th February. Previously, on March 2, the Russian military forces had claimed it had fully captured the strategically important city of Kherson in Ukraine's South, according to the chief spokesman for Russia's Ministry of Defense.
⚡️Russia alleges most of besieged Mariupol cleared of Ukrainian forces.

A Russian Defense Ministry spokesman, Maj. Gen. Igor Konashenkov, said on April 16 that Russian troops had surrounded about 2,500 Ukrainian soldiers that had remained near the Azovstal metallurgical plant.

— The Kyiv Independent (@KyivIndependent) April 16, 2022
Russia's Defense Ministry spokesperson Igor Konashenkov said that the Russian Army had cleared the entire urban area of the port city, and the remaining of the Ukrainian group are currently entirely blocked on the territory of the steel plant. And their only chance to save their lives is to surrender voluntarily. According to the spokesperson, one thousand, four hundred sixty-four soldiers of Ukraine have already laid down their arms in the course of the deliverance of the besieged Mariupol.
Furthermore, Russia's Ministry of Defense stated if the military forces of Ukraine are still fighting against Russian troops in the port city surrender starting 0300 GMT (06:00 Moscow local time), their lives will be in danger.
Ukraine will Offer Strong Resistance in East
Ukraine's President Zelenskyy told the Ukrayinska Pravda news portal that the situation in Mariupol is very difficult; their servicemen are blockaded; the injured are blocked too. Moreover, there's the worst humanitarian catastrophe; however, the brave Ukrainian personnel are defending themselves.
Additionally, as Moscow troops fired more long-range missiles following the sinking of the Moskva missile cruiser, the flagship of its Black Sea Fleet, the Kremlin stated that on Saturday, its military planes had hit a tank repair factory in the Ukrainian Capital. A blast was caused, and smoke rose over the vast Darnyts'kyi District. At least one died, and medics were battling to save others, according to the mayor.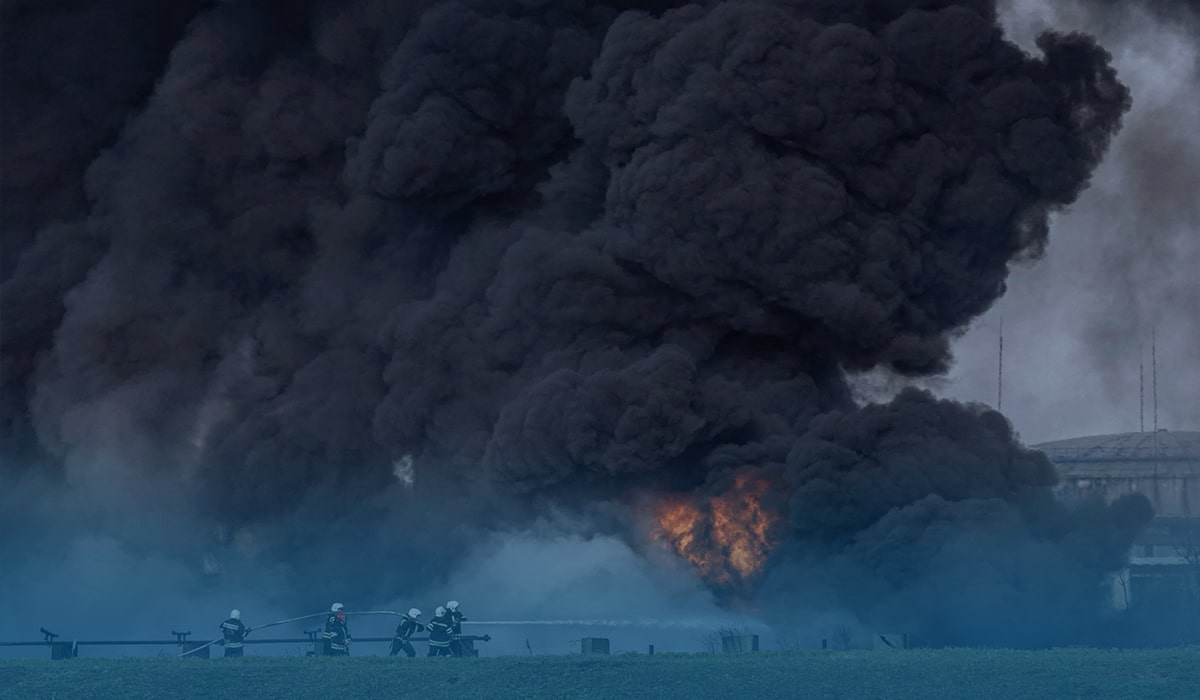 Ukraine's Zelenskyy said that Kyiv isn't ready to surrender territory in the country's East to end the brutal war with Putin-led forces and will put up strong resistance against Russia's large-scale violence in that region.
Read Also: President Biden, Allies Face New Precipice on Ukraine Military Assistance