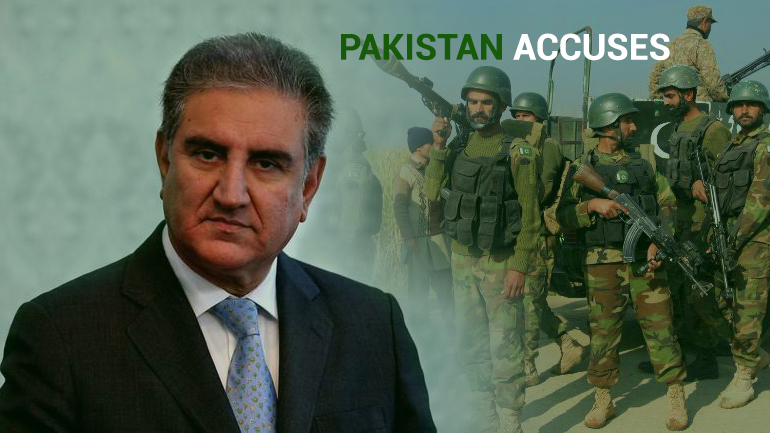 Foreign Minister of Pakistan Shah Mehmood Qureshi said that Pakistan reliable intelligence gives them report that India was again planning to attack their territory in the coming week. The ministry accused their neighbor country as preposterous and irresponsible. In his remarks while on PTV news, Qureshi said that India planning a new attack on Pakistan from 16 April to 20 April. Foreign Minister said that Prime Minister of India Modi gives green signal to his armed forces to attack targets in Pakistan and Kashmir.
According to Shah Mehmood, Modi gives a full hand to his forces to carry out action against Pakistan. Whereas, Indian armed forces head said that they finalized the targets and that are of military nature. In addition, not necessary that those targets just limited to the Kashmir land. Thus, there is going a new talk of aggression between Indian armed forces and their Prime minister and the latest order to attack Pakistani targets.
Indian Statement about Qureshi Claim
However, Indian External Affairs Minister stated that Pakistan's claims are totally baseless and he accused Pakistani Foreign Minister that he is backing the Pakistan based militants to attack in India. Raveesh Kumar, the Indian spokesperson, said that India openly discards Pakistan's Foreign Minister's statement of war hysteria in the region. This statement seems that Pakistan is calling the Pakistani militants groups to attack India. He also referred the Indian occupied Kashmir's February attack in which 40 Indian soldiers killed in a bomb attack. In recent past years, the Pulwama attack one of the deadly attacks on Indian soldiers that India referred to Pakistan's involvement. Whereas, Pakistani officials denied any type of relationship in that bombing attack.
Shah Mehmood Qureshi said that in Indian occupied Kashmir another incident like Pulwama attacks could take place aiming to produce diplomatic pressure on Pakistan. Another reason for those attacks before general elections of India could be to justify the Indian military action in Pakistan.