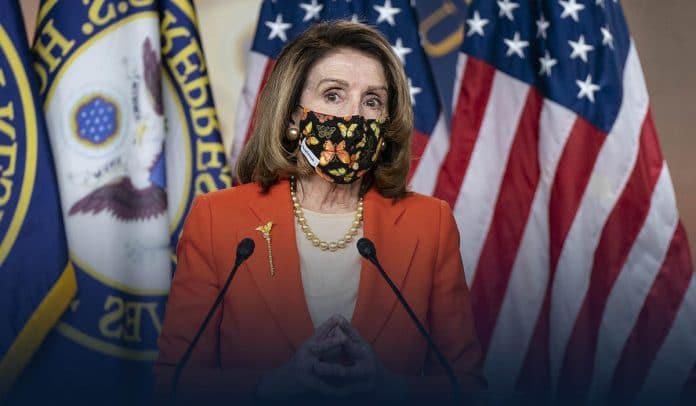 According to a court filing, Riley June Williams, Capitol rioter, was accused of stealing a laptop from the US House of Representatives Speaker Nancy Pelosi's office during the January 6 riot to sell the device to Russian intelligence services.
The Department of Justice (DOJ) stated that Riley June Williams was arrested on Monday in her home state of Pennsylvania. The Justice Department did not provide any further details.
The FBI searched for Williams, for whom investigators have linked to the events on the Capitol building. US law enforcement is investigating claims whether June Williams took a laptop or hard drive from Pelosi's office.
A tipster called into the FBI's hotline and told officials they spotted Williams in videos from the Capitol siege. The tipster recognized Williams as being watched in footage from ITV News (British news site), wearing a brown trench over a green top.
The tipster said that Williams aimed to send the hard drive to a USSR friend, who then intended to sell it to SVR, Russia's foreign intelligence service. According to the informant, the warrant states that the device's transfer to Russia fell through for unknown purposes, and Williams still has the computer device or may destroy it. The investigation into the stolen hard drive or computer was still ongoing till Monday.
On Monday, Pelosi's spokesperson didn't respond to the request of Fox News for the statement. Pelosi's deputy chief of staff, Drew Hammill, confirmed in a January 8 tweet that a laptop was taken away.
A laptop from a conference room was stolen. It was a laptop that was only used for presentations. https://t.co/S7YGPnLaWy

— Drew Hammill (@Drew_Hammill) January 8, 2021
British ITV News clips revealed in the Warrant Identifies Riley June Williams
The court papers revealed two ITV News (British news site) clips in the warrant. Ms. Williams can repeatedly be heard shouting, "upstairs, upstairs, upstairs," in one of the two video clips. Moreover, she can be observed physically directing protesters to move up the stairs. The FBI investigators confirmed the staircase leads to the office of House Speaker Nancy Pelosi.
The warrant contains that Williams' mother stated reporter to recognize her daughter inside the Capitol in the second ITV News clip. Moreover, she said that her daughter had taken an unexpected interest in President Donald Trump's politics.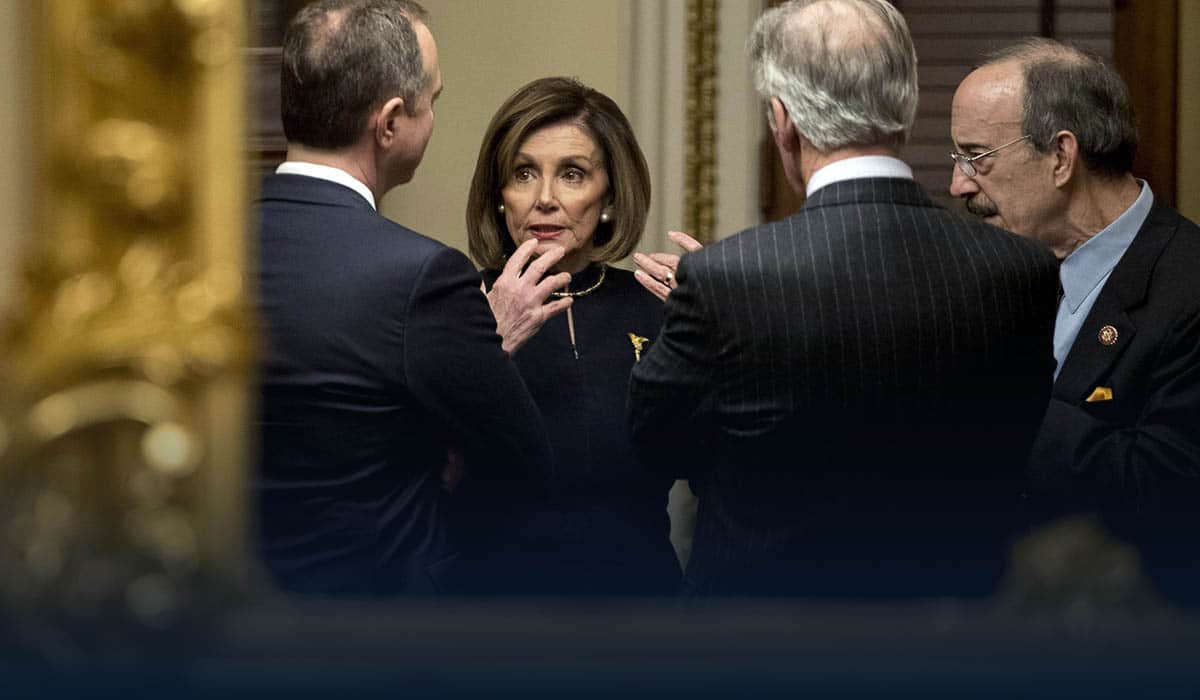 She further claimed that Williams disappeared and she didn't know about her whereabouts. Moreover, she changed her phone number and was believed to have deleted social media accounts. The warrant states Williams moved to Washington with her father on January 6 but separated from him afterward.
According to the DOJ, Williams faces charges of intentional and violent unlawful entering or staying in any restricted official building and disorderly conduct inside the US Capitol.