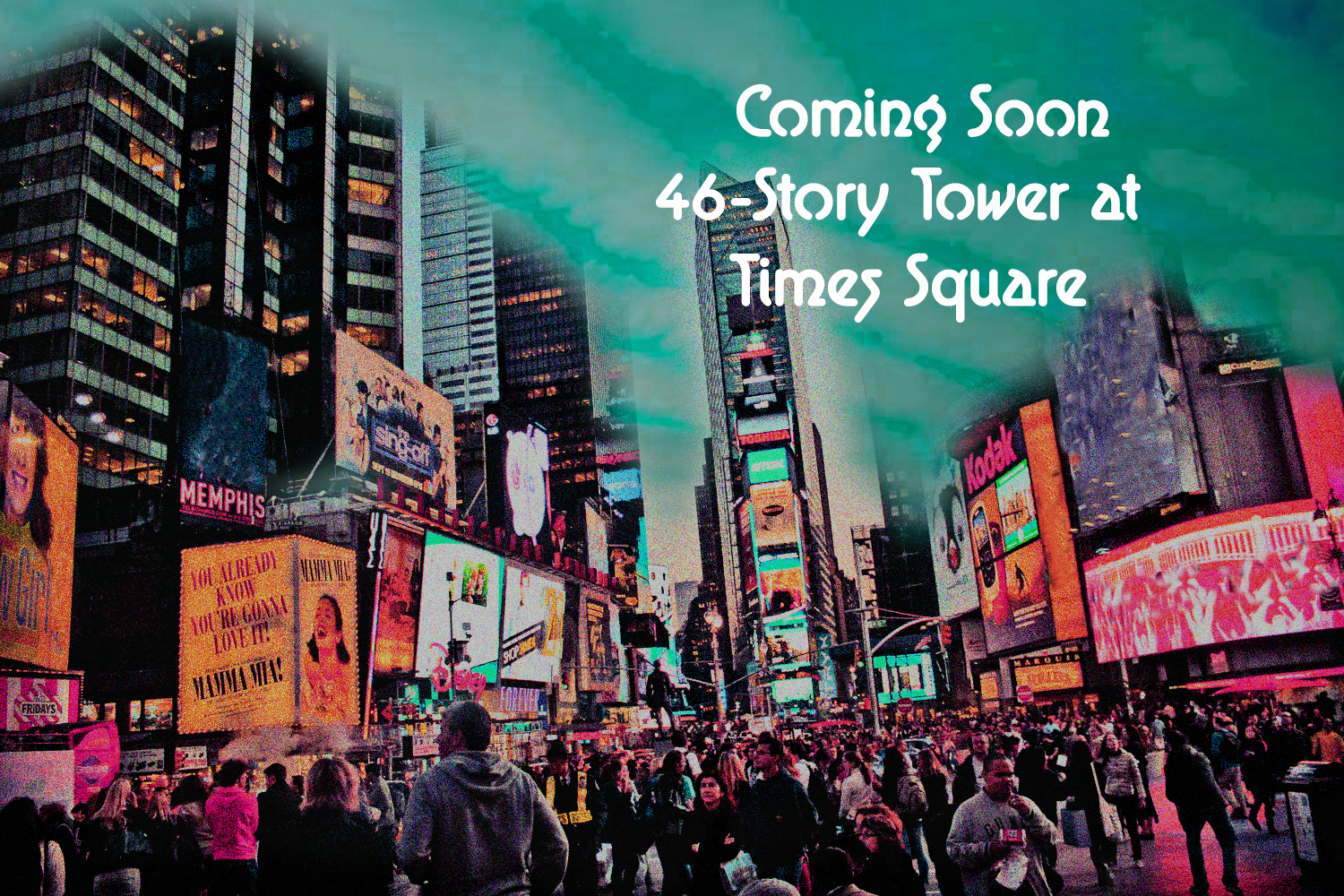 Time Squares in New York has its own identity and is famous as an entertainment and tourist point. More than 380,000 pedestrians walk through from Times Square in a single day. The work on the project started due to which the Times Square will glow up. As it is known TSX Broadway, will be a branded beacon forty-six floors of retail, accommodation, and entertainment. At Broadway and Seventh Avenue, the building on the corner of 47th Street, at present houses a Double Tree Hilton Hotel which will be going to restore. And now, going to lift 300 feet more to accommodate a retail outlet at the experimental level.
The high floors will include the performance stage above Times Square, a hotel including more than 600 rooms and a restaurant with a big terrace. A senior vice president at developer L&L Holding Company, David Orowitz said that the whole building would have a look of giant advertisement billboard. He further said that the entire building is basically a sign of advertisement and the side towards Times Square is only a sign consists of LEDs in the buildings that cover the whole 46 story building.
Demolition of Hotel and Hiring of Ex-ad exec
At present, the homework for the hotel demolition is under process. The administrators are trying to find an adviser that will assist it in retrieving a few of the 2.5 billion dollars that raised for the construction of new building. It is an estimate that the new building will complete and inaugurate in 2022 (after three years). Tribeca Film Festival's CEO and ex-ad exec, Andrew Essex hired to discuss a deal with one customer to promote on the behemoth. It also includes the building naming rights, the entertainment spaces, the retail, and the billboards.
Essex stated that he is expecting to sign the deal in this year which consists of experimental mega arena part, part Super Bowl, social network part and part center of commerce. Andrew Essex added that it must be a brand that has the entertainment value right. People would prefer to stay at home and watch Netflix if the event didn't become extra exciting. The value of the deal isn't disclosed by the company; however, only naming rights to be likely to run into millions of dollars. For example, the rights to the home of the NFL's Atlanta Falcons, Mercedes Benz Stadium and this year's host Super Bowl testified to have amount 324 million dollars during more than 28 years.
5G and the Data
The most significant part of the tower is data along with the integration of 5G which is helpful for the further complex advertising ways. Retailers already used the technology of location tracking that serves up ads to customers after they left the store. Augmented reality technology will help the people to watch the performances on their smartphones if their device held in front of the TSX stage.