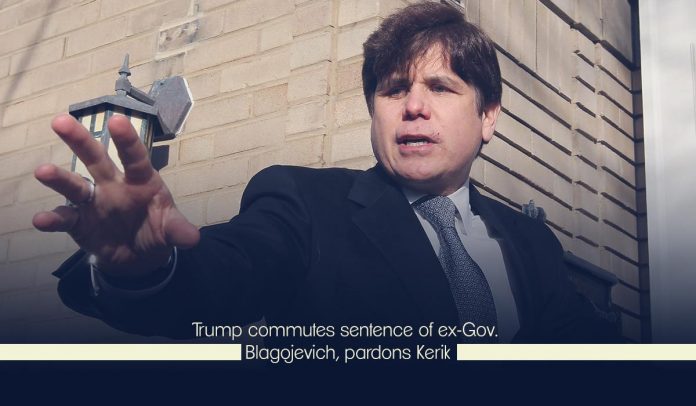 The President of the United States, Donald Trump, issued some pleasant pronouncements yesterday for prominent celebs – the most famous decision of converting the sentence of ex-Governor of Illinois Rod Blagojevich to release from bars. He served as a 40th Governor of the state for about six years till his impeachment, conviction, and then removal from designation in 2009. A Democrat who imprisoned for trying to sell vacant seats of Senate during the administration of Barack Obama, the former U.S. President.
Blagojevich exit from the Federal Correctional Institution (FCI) on Tuesday night. FCI, the federal prison for male prisoners in Colorado. Earlier Tuesday, the American President confirmed to news reporters that he approved forgiveness for the former governor, and he called the judgment against Blagojevich as ridiculous. Trump added that the ex-governor would be able to join his family at his home after facing eight years of prison.
Furthermore, Trump confirmed to forgave Michael Milken, the financier who pleaded guilty for violating the security laws of the United States. Also, he announced to pardoned Bernard Kerik, the ex-Police Commissioner of New York City, who penalized jail in 2010 on charges of tax fraud. On the same day, the officials of White House declared that Trump approved a full pardon to the former owner of San Francisco 49ers, Edward DeBartolo Jr., who found guilty of failing to report a bribe to former Louisiana's governor in 1998 when he pleaded guilty.
#Breaking: Former Governor Rod Blagojevich at the #Denver Airport en route to #Chicago. He says he had no warning that this was going to happen today. More on @NBCNews pic.twitter.com/1H2uppTy4c

— Joe Studley (@JoeStudley) February 19, 2020
The reaction of Blagojevich's family on his return from Jail
The sister in law of Blagojevich, Deb Mell at his Chicago home, said that the whole family was excited, even though the logistics of his return weren't complete. Whereas, former governor's wife, Patti Blagojevich, wouldn't speak to the news reporters until he reached home. Mell said that his kids delighted while Patti thrilled.
Charges on former Illinois Governor
On corruption charges, the ex-governor imprisoned in 2010 for fourteen years in federal prison in Littleton, Colo. In 2019, the U.S. President saw the conversion of the Blagojevich sentence, but he postpones his plans because of uncertainties about pushback. Trump said that several people disagreed with the Blagojevich's sentence. He also expressed compassion for the children of the ex-governor of Illinois.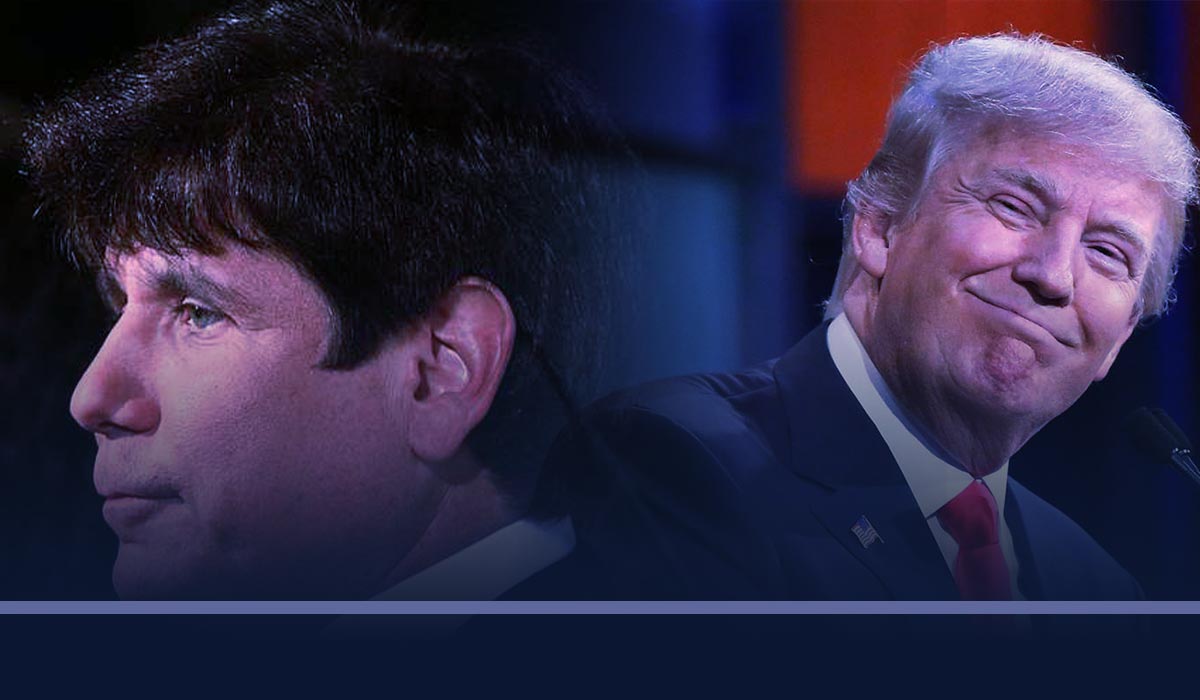 The American president said that too away from his children. Kids hardly see their dad outside of an orange, prisoner's uniform. Trump saw that, and he converts his sentence. According to the opinion of Trump, the conviction was ridiculous and extremely powerful. Blagojevich addressed from a state with an elongated history of pay-to-play schemes, one of four out of last seven successive governors of Illinois, who sentenced to prison. George Ryan, the instantaneous predecessor of Blagojevich, imprisoned of racketeering for his unlawful actions as secretary of state and governor.
Ryan finds guilty of political corruption charges a few months after when he on-aired on the reality TV show of Trump, "Celebrity Apprentice." He lost his last option of appellate in 2018, and the court intended him to remain imprisoned until his probable release date in 2024. Whereas, his spouse, Patti, went on a media campaign in 2018 to encourage the U.S. President to interrupt in his husband's case. She praised Trump and liked the Blagojevich investigation to investigation of Robert Mueller, a special prosecutor into Russian interfering in late 2016 election – an investigation Trump long categorized as a witch hunt.
Originally Blagojevich convicted on eighteen counts
Initially, the former governor of Illinois sentenced on eighteen counts, including wire scam for trying to trade an appointment to the seat of Obama for contributions, lying to Federal Bureau of Investigation, and for attempted squeezing of the executive of a children's hospital. The seventh United States Circuit Court of Appeals in 2015 in Chicago tossed five out of eighteen convictions, together with ones in which he offered to assign somebody to an extraordinary job in the Senate.
Blagojevich became a joke for coarse rants on wiretaps released after his arrest on 9th December 2008 while in office. In August, Trump tweeted about the former governor and noted that the administration of the White House looked into whether or not a commutation for Blagojevich imprison possible.
Rod Blagojevich, the former Governor of Illinois, was sentenced to 14 years in prison. He has served 7 years. Many people have asked that I study the possibility of commuting his sentence in that it was a very severe one. White House staff is continuing the review of this matter.

— Donald J. Trump (@realDonaldTrump) August 8, 2019
Rod Blagojevich, one among the ten people whose penalty Trump commuted during his ruling, also impeached as the Illinois governor because of his conduct. Previously, Kerik was the nominee of former President George W. Bush for Secretary of Homeland Security. But later, he sentenced to four years in federal prison in 2010 after found guilty to eight offenses, including deceiving White House and tax fraud. Since he completed the punishment of imprisonment, but symbolic pardon of Donald Trump entirely clears the ex-commissioner of New York City police.
The storm of Justice department strengthens with recent attacks on Barr's credibility