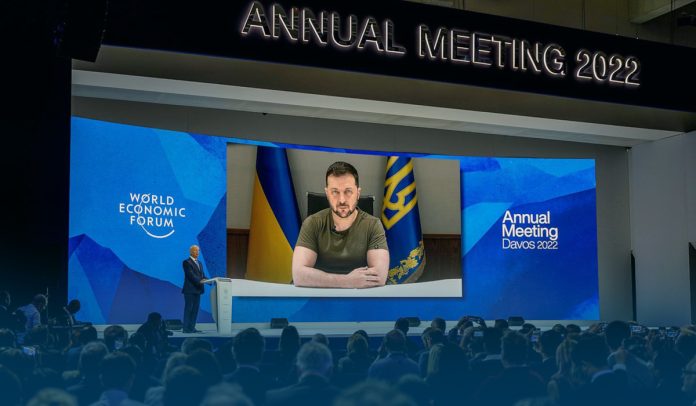 During a virtual address to government officials, corporate executives, and other influential persons on the first day of the World Economic Forum Annual Meeting in Davos, a town in the Swiss Alps within the canton of Grisons, Volodymyr Zelenskyy, the President of Ukraine, demanded 'maximum sanctions' against the Russian economy, officials and oligarchs.
The Ukrainian leader said harsh sanctions must proceed to halt Putin's violence, including a ban on Russian oil imports, blocking all Russian banks, and isolating Russia from international trade completely. However, he added it is an instance that would work for the coming several years.
Zelenskyy also said that sanctions should be utmost so that Moscow and every other probable invader that wants to start a brutal war against its neighboring state would evidently know the direct costs of their brutal actions. Moreover, Zelenskyy requested the complete pullout of foreign firms from Putin's Russia to stop supporting its brutality. He said that the people of Ukraine need at least five billion dollars in financing monthly.
Zelensky has called for "maximum sanctions" against Russia at Davos

This would include the following:

– Complete oil embargo
– Complete isolation of all Russian banks from the global financial system
– Abandonment of Russia's IT Sector
– Suspension of Trade with Russia

— Samuel Ramani (@SamRamani2) May 23, 2022
Furthermore, the Ukrainian President said that the amount of work is huge. They've over $0.5T in losses. Thousands of facilities were devastated. He also said that they need to reconstruct Ukrainian industries and entire cities, the leader of embattled Ukraine said in the coming days after the G-7 agreed on Friday to give 19.8 Bn dollars in economic assistance to Kyiv.
Do the Utmost to End War
Christian Wolfgang Lindner, German Finance Minister, told the media that 9.5 Bn dollars of the total amount were prepared at meetings of the Group of Seven Finance Ministers in Koenigswinter, a city in the Rhein-Sieg district, in North Rhine-Westphalia, Germany. He added that they reached an agreement that the financial situation of the besieged country must not influence the country's ability to defend itself effectively. They need to do their utmost to end this brutal war.
Additionally, Zelenskyy said if the embattled East European country had gotten all of its needs immediately, back in February 2022, in terms of security, military, and political assistance, and costs levied against Moscow, the outcome would be many lives saved.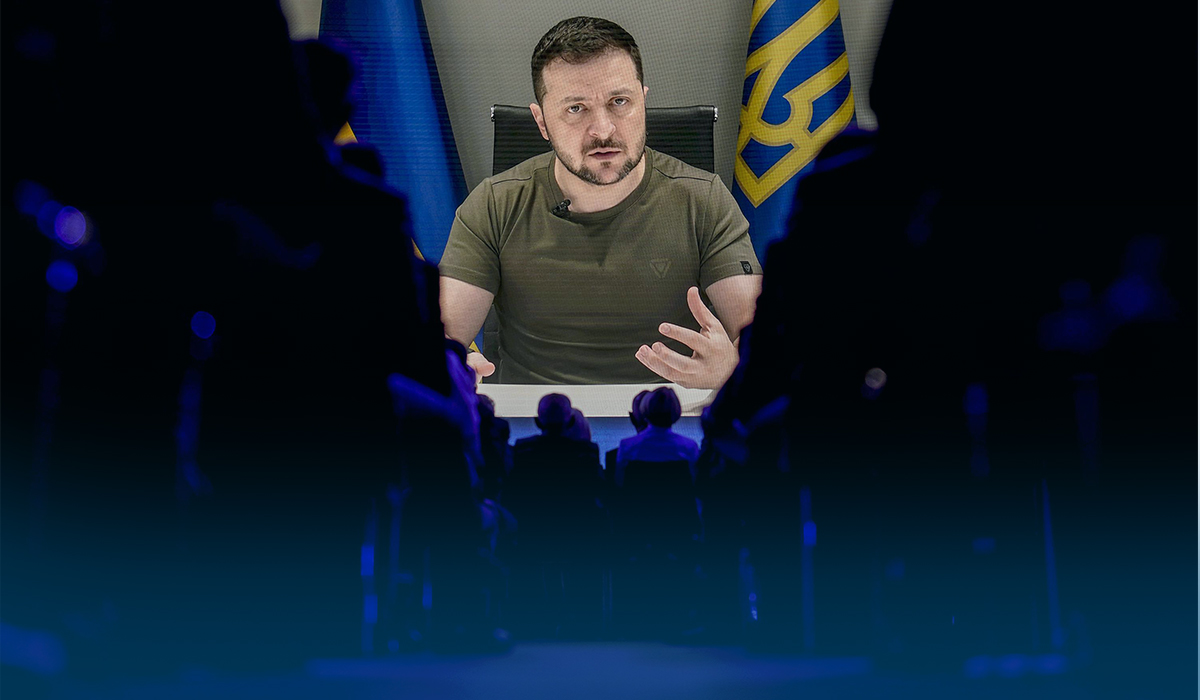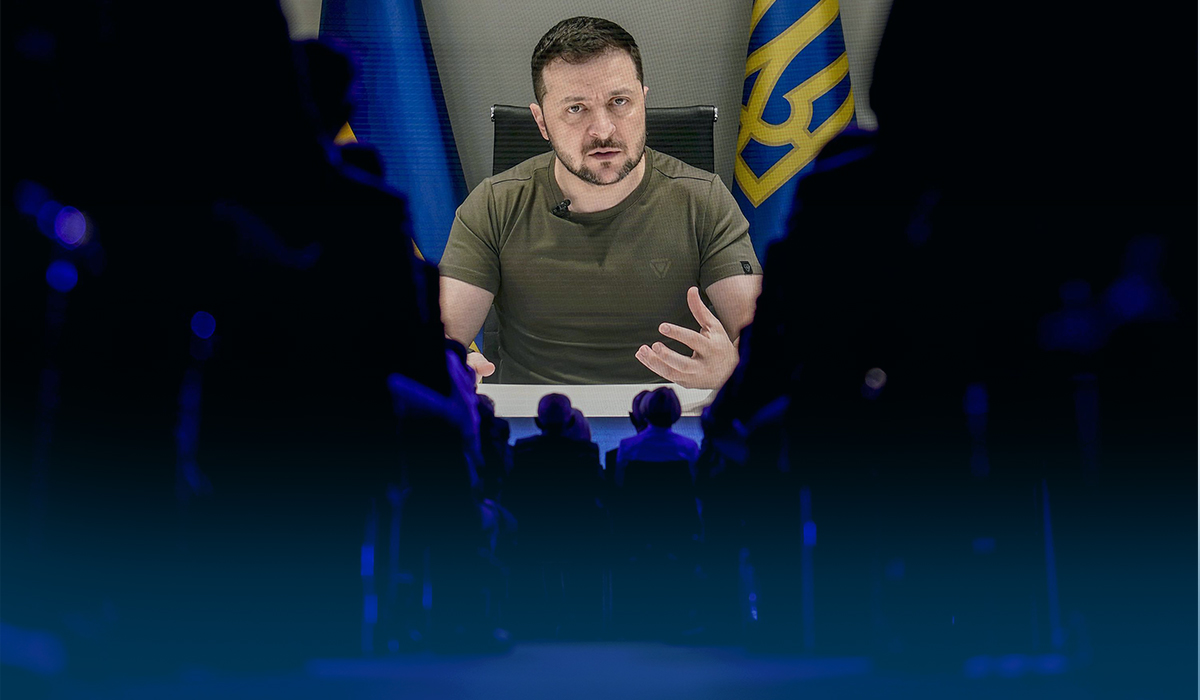 Volodymyr Zelenskyy repeated that Moscow was blocking essential food supplies, such as grain, and non-and volatile sunflower oil, from departing ports of the country. Along with Russia, Ukraine is one of the largest exporters of wheat, non-volatile sunflower oil, and barley, and the hindrances to those are threatening food insecurity – the measure of the availability of food and individuals' ability to access it – in the Middle East, Asian and Middle Eastern countries that depend on those affordable supplies of food.
Read Also: Budapest 'holding EU hostage' Over New Sanctions on Russian Energy