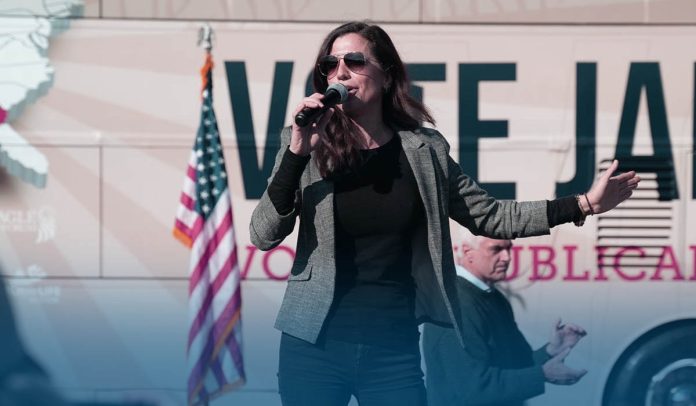 United States Representative Nancy Mace from South Carolina says President Joe Biden's 'Build Back Better' plan includes 80 Bn dollars in funding to hire around 89000 extra IRS agents who would be given tasks of 'spying' on American people's bank accounts like socialist nations worldwide do.
A member of the U.S. House of Representatives from South Carolina's 1st district, Nancy Mace, responded in an interview on Fox News' Sunday Morning Futures to the highly challenged Internal Revenue Service investment stipulation added to the Build Back Better framework.
Representing the South Carolina Lowcountry – a geographic and cultural region along South Carolina's coast, including the Sea Islands – Mace said that it is wrong. $80 Bn for 89000 agents to spy on their bank accounts. That is not the United States of America, adding that kind of thing has been experienced in socialist nations elsewhere.
Biden's Build Back Better plan includes $80B in funding to hire 87,000 more IRS agents to spying on your bank account.

Do u ever put cash in your bank accounts? Now if ur total transactions >$10K over a yr (eg your pay is deposited there), the IRS will demand to know its source pic.twitter.com/ZFct2hbNsu

— John R Lott Jr. (@JohnRLottJr) November 28, 2021
Moreover, she said that it's ineffective and the fact that they're going to continue to do that rather than reforming their tax policy to make to make it approachable and relaxed to use, either a consumption tax or a flat tax, they're going to hire all those agents to keep an eye on American's bank accounts. And that is un-American.
Mace added that GOPs have very much to run on in 2022, but the issue is going to be; how do they reverse that bad policy if it goes through and gets passed.
"A Worldwide Effort"
Furthermore, the Build Back Better plan's investments in the IRS include eighty billion dollars to hire about 87 thousand additional IRS agents, which results in a predicted 1.2M extra audits every year. About 50 percent of audits would influence families making less than 75000 dollars annually. Around 25 percent of audits would affect US nationals making 25000 dollars or more per annum.
Nancy Mace foretold that the Build Back Better framework would only raise inflation, arguing that socialist spending would incentivize individuals not to work, deteriorating supply chain problems and rising taxes for average citizens already experiencing amplified prices for gas, groceries, and other final goods.
Additionally, Mace predicted that those outcomes would hand GOPs sweeping triumphs in the next year's midterm elections, arguing the Republicans would gain nearly two dozen additional congressional seats. However, she added once GOPs don't regain the majority; they'd be assigned undoing the BBB Act's damage should it get passed by US Senate leadership in the current week.
Rep. Nancy Mace also said that's a worldwide effort. There is something called the "Build Back Better" going on globally. That is about regarding social spending, providing social safety nets, and giving people.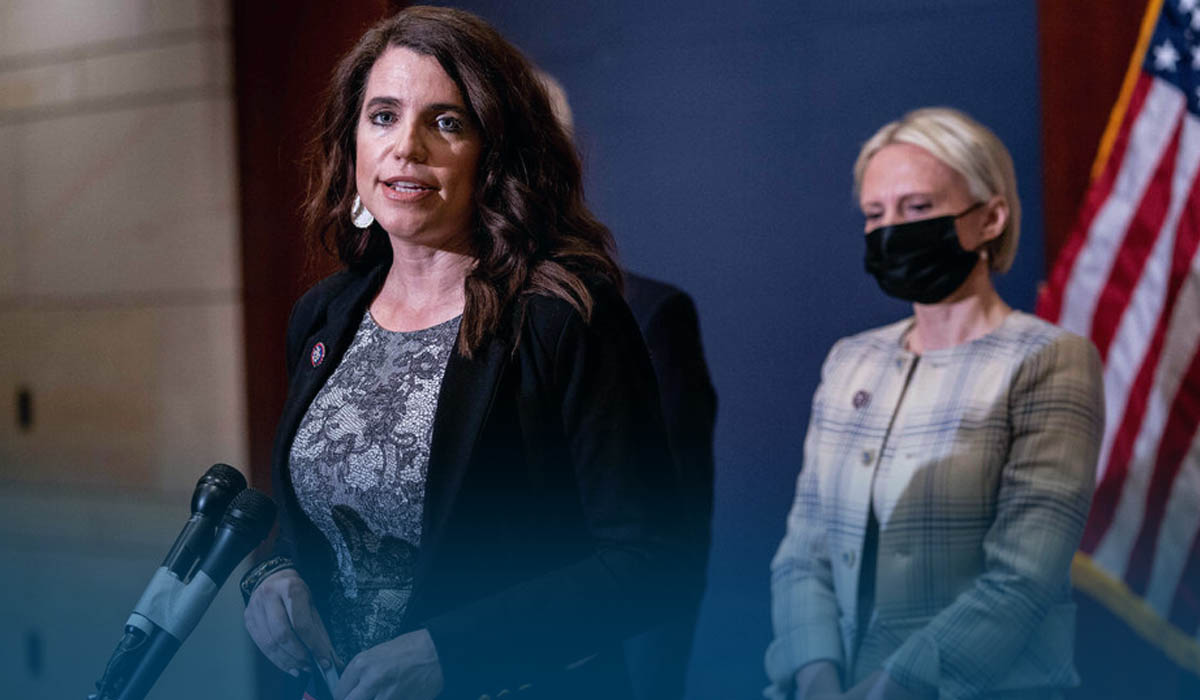 One of the reasons for rising inflation is going to get significantly worse is amid greater spending they've through the BBB strategy, through other coronavirus aid programs. Social spending they've done in the past. Taxes are continuously increasing. That would also touch inflation; she believes until GOPs are in the majority in next year's midterm race.
Read Also: Minority Leader McCarthy Delays Vote on "Build Back Better" with Lengthy Speech