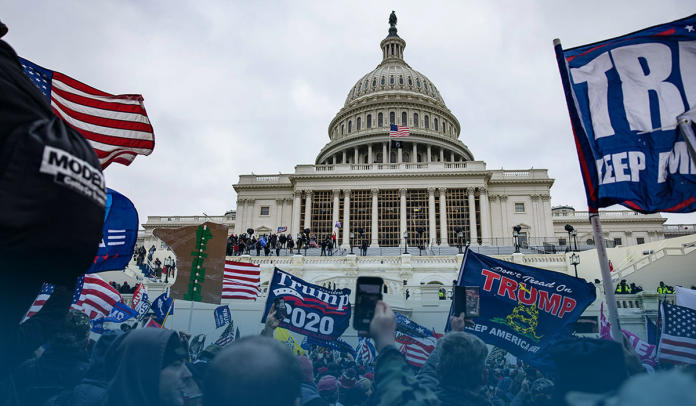 On Wednesday, the House January 6th Select Committee to probe the Capitol Hill riot said that it would delay by at least a day the release of its final report on the assault by Trump supporters and outlining the case that the ex-American President should face criminal charges of provoking the deadly insurrection. The U.S. House Committee said it anticipated releasing its Final Report on December 22.
The Jan. 6 panel released the first of hundreds of interview transcripts it gathered during its extensive inquiry into the Capitol riot and Donald Trump's role around 6 January last year. In a panel's report summary released on Dec. 19 after the committee's final public session, the Congressional investigators concluded that the former was ultimately answerable for the assault and laid out a trove of evidence for why the U.S. Justice Department should prosecute Mr. Trump for multiple crimes.
The Final Report, to be posted Online, is likely to be comprised of over a thousand pages, based on around twelve hundred interviews over a one-and-a-half year and thousands of files, as well as the rulings of over sixty state and federal courts. Additionally, it's reported ex-President delivered a fiery address to his followers near the White House early 6th January, and publicly criticized Mike Pence, the VPOTUS, for not proceeding with his scheme throw out votes cast for Joseph R. Biden, a Democrat.
The former President then waited hours to make a public announcement as several of his followers stormed the Capitol Building, attacking the USCP members and threatening to hang the Vice-President.
GOPs Release Their Own Capitol Hill Report Focused on Security Failures
According to an executive summary released on Dec. 19, the Committee's report lists seventeen specific judgments, discusses the legal implications of actions by the former President and some of his allies, and includes criminal referrals to the DOJ of GOP former President and other people. Moreover, the report identifies legislative recommendations to help avert such violence in the future.
Furthermore, the inquiry panel asked federal prosecutors to charge Mr. Trump with four crimes, including blocking the formal certification of Biden's victory, for unsuccessful efforts to tilt the election outcomes and inciting the assault on Capitol Hill.
However, on December 21, US House GOPs released their own report of investigation focused on Security Failures at the U.S. Capitol on Jan. 6 last year, highlighting well-documented failures in exchange of intelligence, protection, and security of the Capitol Hill and coordination between several law enforcement agencies that responded on the Day of Insurrection.
Read Also: Washington to Send $1.8bn Aid to Kyiv, Including Patriot Defense System