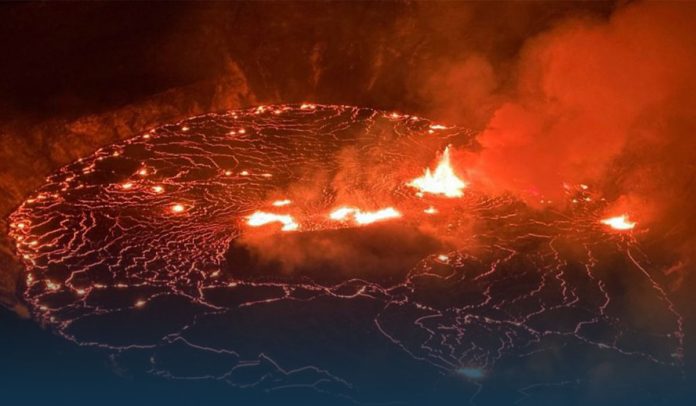 The United States Geological Survey (USGS) said Hawaii's Kilauea volcano has erupted in 'full swing,' with local media reporting that the volcanic eruption constituted no immediate threat to inhabitants. The volcanic eruption isn't in an area with residences and is utterly contained within Hawaii Volcanoes National Park on the Big Island (officially named Hawaii).
On Wednesday, officials with USGC confirmed that eruption had started in Kilauea volcano's Halemaumau crater at the summit. The USGS's Hawaiian Volcano Observatory raised its alert level earlier in the day after it observed increased earthquake activity and ground swelling.
Kilauea volcano eruption commenced Wednesday afternoon for the first time since May 2021, forcefully expelling lava at National Park on Hawaii Island.
Moreover, USGS said that increase in the seismic activity and changes in the ground deformation patterns at the volcano's summit started happening as of near noon on 29th September, signaling magma movement in the subsurface.
The Sun has set on the new eruption within Halemaʻumaʻu crater at Kīlauea's summit. We'll be back in the early morning with more posts here, but in the meantime, new images and other info will be posted throughout the night at https://t.co/Lm77CMQ2Tc. #KilaueaErupts #kilauea pic.twitter.com/olCDWes1F7

— USGS Volcanoes🌋 (@USGSVolcanoes) September 30, 2021
National Park Is Open with No Road Closures – National Park Spokesperson
The Geological Survey stated it recorded a glow within the volcano's crater with observatory webcams at around 03:20 PM local time on Wednesday, indicating an eruption had begun.
Deputy Scientist-in-Charge USGS's Hawaiian Volcano Observatory, David Phillips, told the news outlet that proof of change at the spot had been observed the night before. He said that just after midnight, they started to detect some increase in seismic activity. The volcanic eruption continued into Thursday, September 30.
More than 4-months in the 2018 eruption, Hawaii's Kilauea expelled lava enough to fill 320000 Olympic-sized swimming pools, covering over 50% of the size of Manhattan in up to 24 meters of now solidified lava. Unfortunately, it destroyed over seven hundred houses and displaced several thousands of inhabitants.
Jessica Ferracane, a spokesperson for Hawaii Volcanoes National Park, told the media that she'd not still arrived at the National Park but that her mates informed watching some lava and glow within the crater.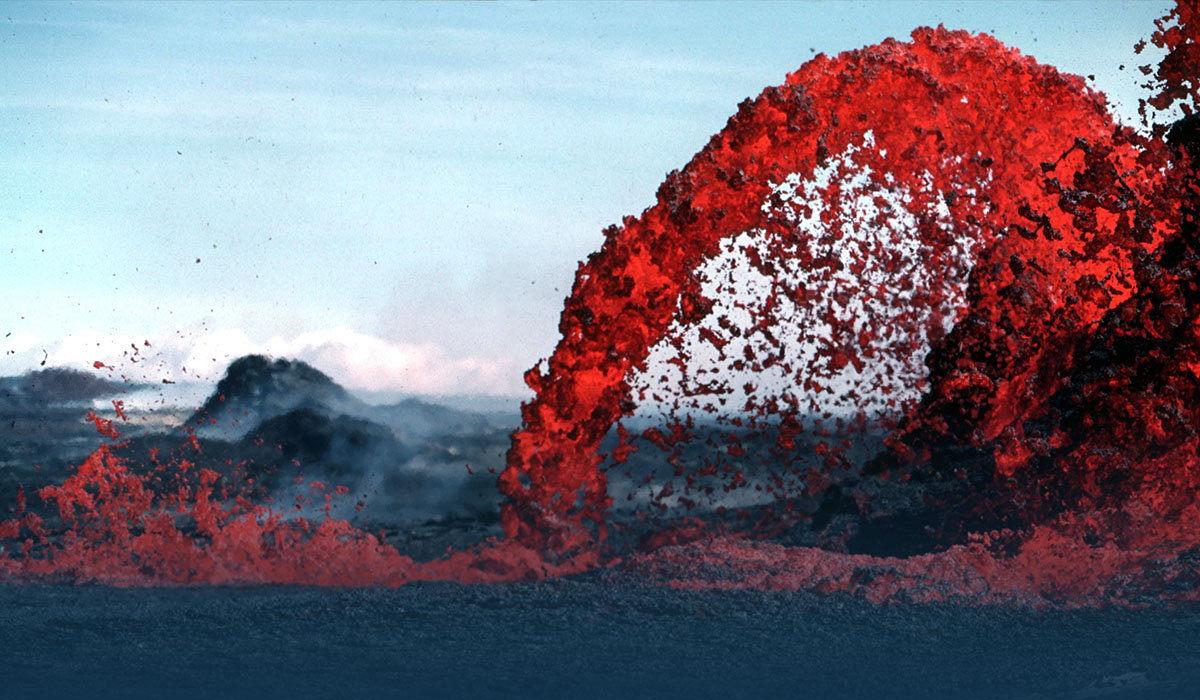 Moreover, Ferracane said that the erupting area isn't near to where residents can drive or hike. The Park is open and no road blocking at present.