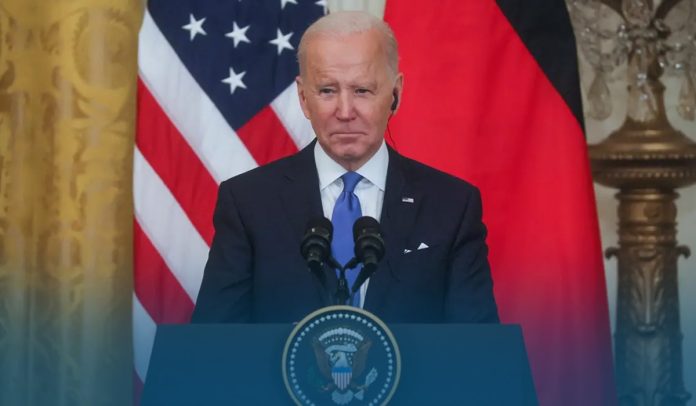 Joe Biden, the American President, said a contentious European 'Nord Stream 2' gas pipeline would be halted if Moscow invades its neighbor Ukraine, as on Monday top-level diplomatic efforts took place to attempt to avert an invasion, with French leader to traveling to Moscow and leader of Germany traveling to Washington.
After a meeting with Olaf Scholz, the Chancellor of Germany, the United States President told media at the White House that the conception that the Nord Stream 2 Pipeline would proceed in the event of a potential invasion by Russian forces is just not anticipated. Moreover, when inquired regarding how he could make that possible, Biden said he vows he'll be able to do that.
I welcomed Chancellor Olaf Scholz of Germany today for his first visit to the White House. We discussed our diplomatic and deterrence response to Russia's military build-up on Ukraine's borders, and our shared commitment to working closely together to address common challenges. pic.twitter.com/Uu1ex9J1B6

— President Biden (@POTUS) February 8, 2022
German Chancellor didn't directly say whether Berlin would halt the gas pipeline project but stated that they'd take all taking all necessary measures, and the whole will be thru together with America and its allies and partners. In addition, he said they'd prepared a response that would help them to respond fast if needed in the potential event of the Moscow invasion into Ukraine. However, he also said that Berlin wouldn't explain everything publicly.
'not sending arms to combat zone'
Furthermore, the Nord Stream 2 project, running across the Baltic Sea, is designed to bring natural gas from Russia to Germany. The gas pipeline was completed in last September but isn't so far operational. America and others have looked at impeding the Nord Stream 2 pipeline as part of prevention of Russian further aggression on the East European country, exterminating possible Russian revenue from the gas pipeline. Moreover, while speaking to the media on Monday, the U.S. leader has urged US citizens in Ukraine to leave the country by saying it would be sensible to do so.
The U.S. Department of State has already stated that non-essential American employees in the former Soviet Republic could leave the Ukrainian land along with their families. At the beginning of their talks, Germany's leader, who assumed office on 8th December 2021, and Joe Biden accentuated the close ties between their countries.
However, both countries have taken a different way of supporting Ukraine, with America transporting arms to Kyiv administration, and Germany sending five thousand combat helmets on request of Ukraine, while sticking to its long-cherished position of not delivering weapons into a battle zone. Nonetheless, Mr. Biden said that both countries are working in a pattern to further prevent Moscow's hostility in the West.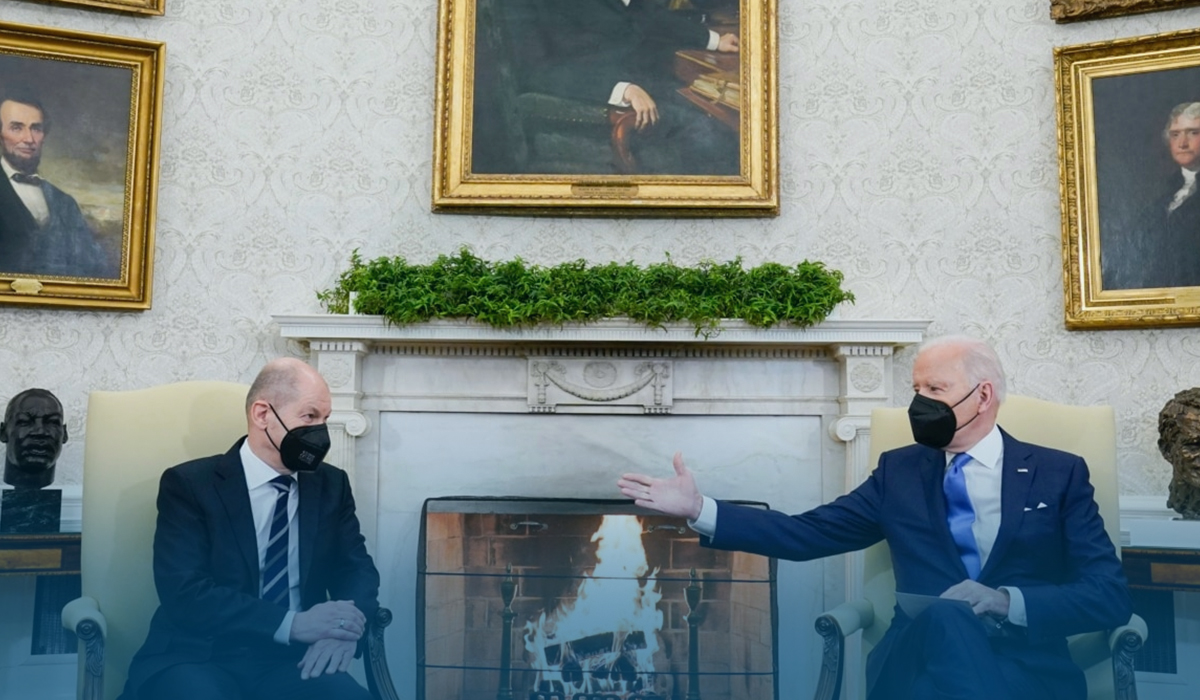 In addition, Olaf Scholz said that they're closest partners and struggling powerfully together, and this's essential for taking the steps that they've to do for fighting against Moscow's hostility against the onetime Soviet Republic.