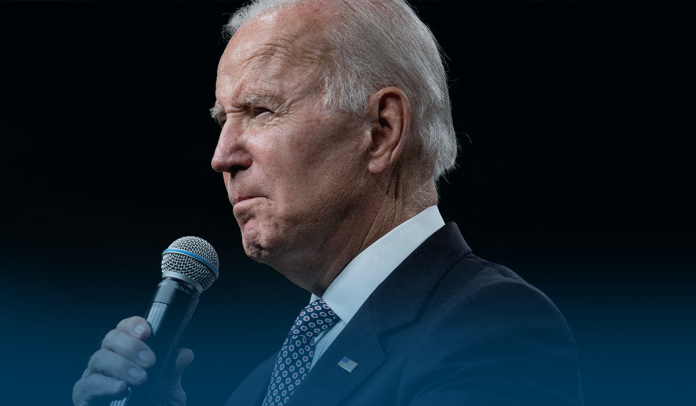 On Monday, Joe Biden, the President of America, vowed to Ukraine's Zelenskyy in a phone-call that Washington would deliver sophisticated air defense weapons to Ukrainian forces after Russia's launching of the biggest air strikes since the start of the Russo-Ukrainian war.
The United States President and the President of Ukraine spoke by phone to give assurances regarding unending American assistance and to strongly condemn Moscow's severe and senseless attacks that target civilians.
According to the White House readout of President Biden's phone call with Mr. Zelenskyy, the U.S. leader expressed his strong condemnation of devastating missile barrage from the Armed Forces of Russia, across Ukraine, including the capital city – Kyiv. In addition, Joseph R. Biden sent his condolences to the loved ones of people who lost their lives in these strikes.
The White House said in the statement that Joe Biden vowed to continue providing assistance to Kyiv needed to defend its land and people effectively. Moreover, he emphasized his continuing engagement with allies worldwide to continue levying sanctions against Russians, holding Moscow answerable for its barbarity, and sending Ukraine with military, humanitarian and financial assistance.
The U.S. has committed more than USD 16.9bn in defense aid to Ukraine since Russia launched its unjustifiable incursion late in February. In addition, Washington levied wide-ranging sanctions on Russian individuals and the economy in response to its activities in Ukraine.
American Support for Ukraine in the Face of Russian Attacks
According to Ukrainian officials, a barrage of missiles by Russian Armed Forces overnight took the lives of at least thirteen innocent people and injured dozens of others in the Ukrainian city of Zaporizhzhya as Russian invaders attempted to enforce its claim to the forcible acquisition of Ukrainian land that is still under the control of Kyiv administration.
Antony J. Blinken, the US Secretary of State, said that Russia's recent senseless attacks could break Ukrainian's spirit or America's resolve to provide Ukraine with the support needed to defend its people and land. Therefore, the United States will continue to give the brave people and forces of Ukraine essential humanitarian, financial and military aid so that they can effectively defend themselves.
In a US State Department press release, Antony Blinken said that there's one aggressor in this brutal war: Russia. Blinken added that only one country is escalating this war through its attempted illegal seizure of Ukrainian territory and its repeated assaults on non-combatant people: Russia. And there is only one who could act to stop this brutality and pull-out Russian troops: Russian President Vladimir Putin.