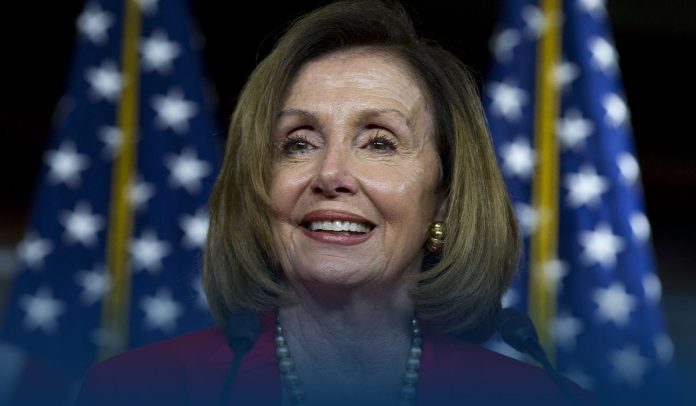 Nancy Pelosi, D-Calif., won a fourth non-consecutive term to lead the House of Representatives on Sunday despite a slimming Democratic majority in the House. Speaker Nancy Pelosi, suffering a handful of defections in a narrow vote after her party lost seats but kept control of the chamber. Pelosi is the 6th Speaker in history to win with fewer than 218 votes.
Nancy Pelosi won 216 votes to secure the speakership, with five Democrats breaking ranks to support someone else or vote present. The Republicans voted for Kevin McCarthy (House Minority Leader), who received 209 votes. Previously, Pelosi won by 220-192 for Speaker over McCarthy. She is the 1st woman to be the Speaker, securing the House from 2006 to 2011. Moreover, the Democrats took back the House in 2018.
Only two House-Democrats, Reps. Jared Golden of Maine supported Illinois Sen. Tammy Duckworth and Connor Lamb of Pennsylvania voted Rep. Hakeem Jeffries (New York).
Spanberger stated in a statement that new voices are essential to moving forward and achieving real progress in a time marked by historically low trust in their government.
Sunday marked the induction of the 117th Congress. On Sunday morning, in a letter to colleagues, Pelosi stated that the new US Congress would convene during a time of extraordinary difficulty.
Speaker Pelosi Praising the Patriotic Voters
Speaker said that each of their communities had been significantly affected by the COVID-19 pandemic and economic disaster. More than 350,000 heartbreaking deaths, over 20 million infections, and millions turned jobless during the pandemic. She thanked voters for their kindness of spirit and patriotism to take on this contest "For The People". Moreover, she praised the trust that Members have placed in her. She further said that she is confident that the Speaker's election that day will show a united Democratic Caucus ready to meet the challenges ahead.
The vote for Speaker was seen differently from the earlier voting count because of the COVID-19 pandemic. Members get divided into separate groups instead of gathered on the floor. Some of the members were not likely to be present, including Alcee Hastings, D-Fla., battling pancreatic cancer, and R-Calif. David Valadao and R-Fla. Maria Elvira Salazar, who recently tested positive for coronavirus.
Dr. Brian Monahan while attending physician on Sunday afternoon, announced the setup of an area above the House floor for members exposed to COVID-19. However, those who have tested negative could vote in person while remaining quarantined. A Capitol official stated one Republican and two Democrats were using the option.
According to the Capitol physician, some members voted through a secure enclosure since they exposed to someone with coronavirus but then tested negative. Nebraska GOP Rep. Jeff Fortenberry, wearing both a mask and a face shield, voted for McCarthy from the plexiglass-bounded area above the House floor.
The Reason for hope
Speaker Pelosi successfully flipped several Democratic defectors who didn't support her 2019 effort, including Reps. Kathleen Rice (D-N.Y.), Kurt Schrader (D-Ore.), Ron Kind (D-Wisc.), Jason Crow (D-Colo.), and Jim Cooper (D-Tenn.).
Despite stark warnings from senior party members, every returning Democrat did not end up voting for Pelosi. Pelosi did not face an opponent this time but has been frequently interrogated about whether this would be her final term.
Senate Majority Leader Mitch McConnell faces a growing contingent of Republican senators who have threatened to contest the Electoral College results Wednesday as US Congress convenes to certify President-elect Joe Biden's victory.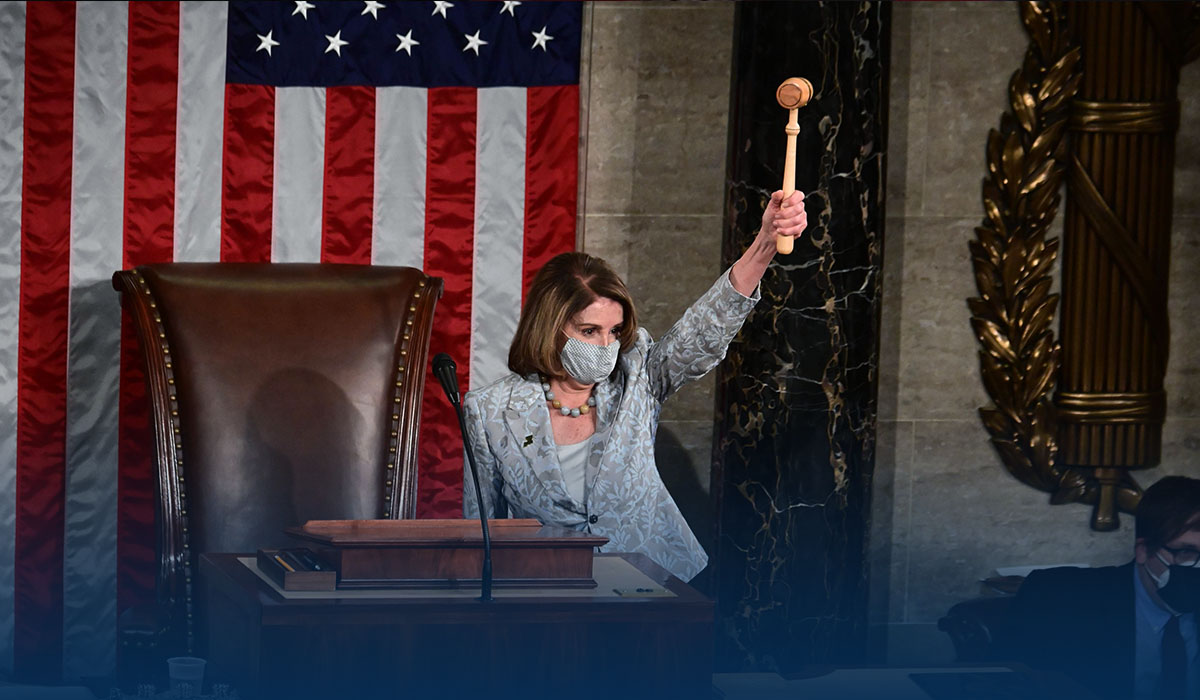 The Senate stands at 48 Democrats and 51 Republican senators after the ceremonies. Should Democrats prevail in the Georgia runoffs, the split would become 50-50, with Vice President-elect Kamala Harris serving as the tiebreaking vote, giving Democrats the majority.
Many House members and Republican senators, earlier Sunday, gave separate statements opposing the election challenge planned for Wednesday.
The effort has zero chance of victory but will ensure a long day, possibly bleeding into the next, filled with drama. The Republicans spent Sunday openly warring with each other over Trump's efforts to subvert the election.