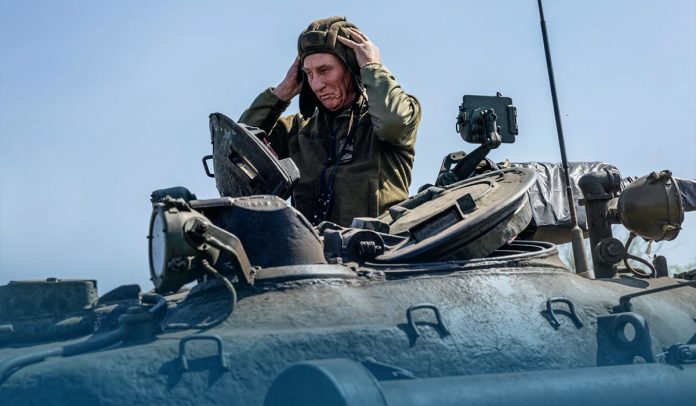 On Thursday, the United States President and the U.S. Congress deepened Washington's involvement in the worldwide effort to halt Moscow's unprovoked invasion of Ukraine. In addition, the U.S. Senate is endeavoring to pass nearly forty billion dollars in latest security and humanitarian aid to Ukrainians, while the US leader and top legislators lent strong public support to what could be the substantial enlargement of the 30-member military alliance in about twenty years.
The United States Senate voted 86/11 on May 19 to approve an approximately USD 40 Bn measure to send support for the brave people and forces of Ukraine as the East European country fights off Kremlin's barbarity. And now, the legislation will proceed to President Biden, America's most significant pledge yet to turning Putin's brutal incursion into a painful dilemma for the Kremlin.
While only Sen. Rand Paul (R-Ky.) opposed advancing the measure, ten other GOPs joined him in voting NO on Thursday. The Republicans who opposed the Ukraine aid bill include the U.S. Sen. Marsha Blackburn of Tennessee; John Boozman from Arkansas; Mike Crapo from Idaho; Mike Braun from Indiana; Josh Hawley from Missouri; Bill Hagerty from Tennessee; Mike Lee from Utah; Cynthia Marie Lummis from Wyoming; Tommy Tuberville from Alabama, and Roger Marshall from Kansas.
After all that… The Senate just passed the $40 billion Ukraine aid package, 86-11. All "no" votes were Republicans.

It now goes to Biden's desk — just in time to replenish key funds that had been exhausted from the first aid package.

— Andrew Desiderio (@AndrewDesiderio) May 19, 2022
Previously on May 10, the massive measure passed the Democratic-controlled House, 368/57, and unfortunately, all fifty-seven votes in opposition were from GOP members.
What Is in the Aid Bill?
According to the U.S. official, the U.S. President will sign the Ukraine assistance package while he's in Seoul, with the measure being flown overseas to Mr. Biden's location. The U.S. President left on his leading alliance-boosting trip to Asia as President.
The latest aid measure provides a combined twenty billion dollars in security and military support that's anticipated to finance the delivery of sophisticated defense systems, like Patriot Missile Long-Range Air-Defence System and heavy military ranged weapons. The bill also included over eight billion dollars in direct economic support for the government in Kyiv, approximately five billion dollars in global food assistance, and over one billion dollars in assistance for refugees from Ukraine.
Moreover, as the chamber was voting in D.C., top allied military officials held a meeting in Brussels, Belgium, to work out a plan for how armed forces would be organized in the East European region. And these decisions are anticipated to be made in late June at the 2022 Madrid Summit. The U.S. Air Force General Tod D. Wolters, Commander, United States European Command, said there're now forty thousand OTAN ground forces based in the East European region, assisted by over 120 aircraft on heightened alert and twenty Ships as security assistance continues to move into the post-Soviet state.
US Administration Declares $100M Military Package as President Biden Set to Sign Aid Measure
The Ukraine aid measure also contains an increase in Presidential Drawdown Authority (PDA) funding from the five billion dollars. Additionally, PDA funding lets the government to transfer weapons and equipment from American stocks. And in order to address humanitarian needs and crisis, the measure will include 900M dollars to bolster refugee aid, including housing and English language classes for Ukrainians escaping the country. A further 54M dollars would be used for public well-being and medical assistance for refugees from the embattled country.
Antony Blinken, the U.S. Secretary of State, said that President Biden's administration authorized a hundred million dollars of more security and military support to Kyiv on Thursday, the newest in a series of transferences to help Brave Ukrainians reject Moscow's brutal invasion.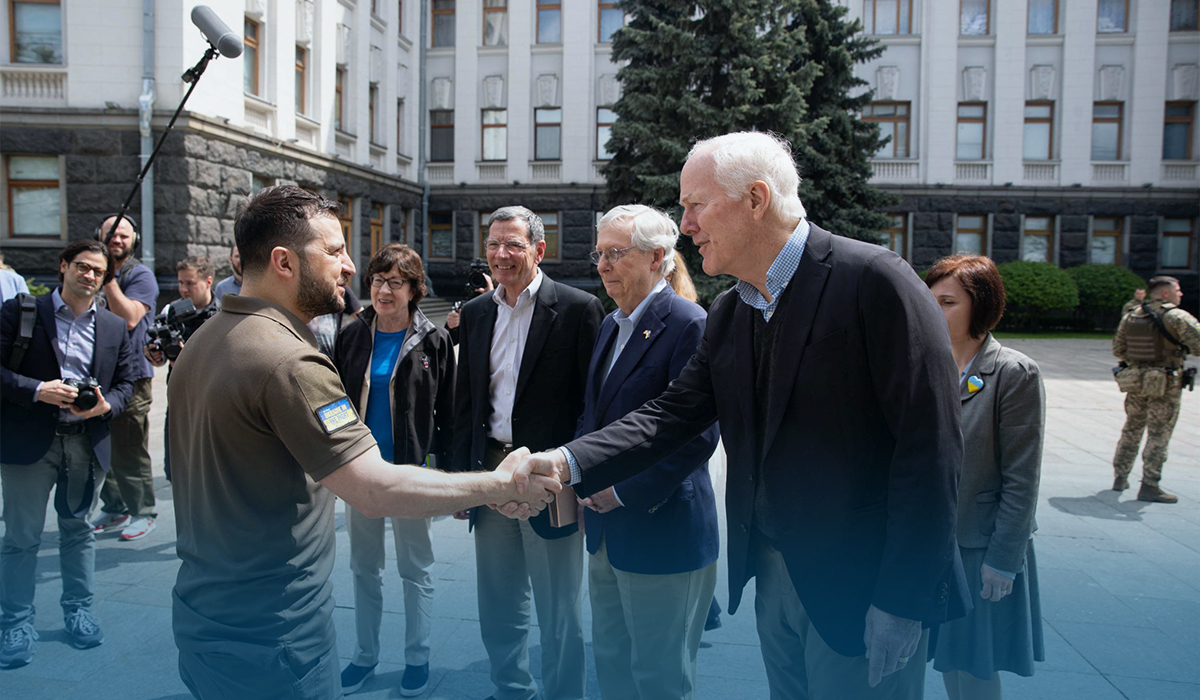 Mr. Blinken said the 100M dollars drawdown brings entire American military aid to Kyiv forces to nearly $3.9 Bn in weapons and other equipment since aggressive Putin launched its large-scale and unprovoked incursion of its neighboring country in February.
Moreover, according to John Kirby, the Pentagon spokesman, the latest security package includes eighteen more 155-mm Howitzers, eighteen additional tactical vehicles, and 3 more counter-battery radars. According to a source familiar having knowledge of the subject, John Kirby is joining the White House and is likely to take on a senior foreign policy communications role with the United States National Security Council (NSC).
Read Also: US Secretary Blinken Announced $215M in Emergency Food Aid for Ukraine