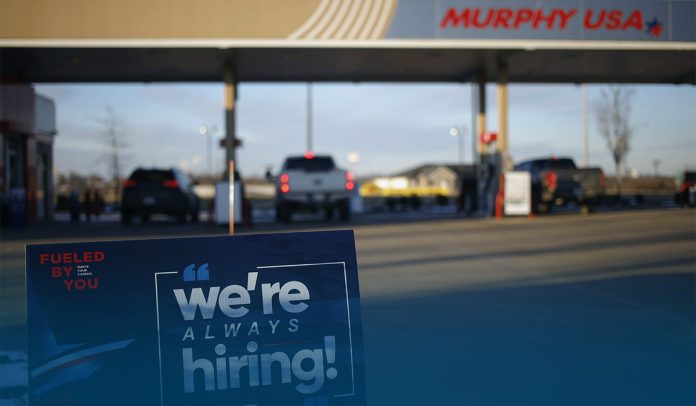 The US Private-sector lost 301000 employments from December to January, according to the latest ADP National Employment Report, putting its most significant drop-off since the start of the COVID-19 pandemic, as the extraordinary contagious Omicron variant triggered a surge in coronavirus infections.
Extensively distributed 'free of charge' to the public every month, the 'ADP Research Institute' produces 'ADP National Employment Report' in collaboration with financial services firm 'Moody's Analytics.'
The startling findings by ADP had predicted a gain of 0.2 million jobs for the month and represented the first time the payrolls processing company has stated negative growth since December 2020 and the most significant drop in jobs since Spring of 2020. Moreover, they cut against federal numbers showing more modest losses.
The US federal government will offer its own picture of the labor market on 4th February, when it releases January employments data. Although yet ADP's approximations frequently differ, the shift it documented on Feb. 2 – from an increase of 0.807 million jobs one month, to a loss of 0.301 million in the next month – could reset hopes for the report of the U.S. Labor Department.
Private payrolls fell by 301,000 in January, according to #ADP. The surge in Omicron is clearly slowing the job market.

Forecasts had called for a 200,000 *gain*, so this is a negative indicator for Friday's #jobsreport, where most forecasts are still predicting job gains.

— Daniel Zhao (@DanielBZhao) February 2, 2022
ADP Report – 'negative indicator'
Chief Fixed Income Strategist – Charles Schwab, Kath Jones, said that the ADP estimates might be a precursor to weak employments reports on Friday, 4 February. Kathy Jones said on Twitter: the one thing to note all sectors are negative, and the last time that materialized was in April 2020.
Furthermore, according to the federal data released on 1st February, over 4M Americans quit employments in December, and over 8M missed work amid sickness or caring for someone who was ill from late December through early last month. In addition, the Labor Department said that approximately, 0.247 million people applied for unemployment insurance every week, a significant increase from November when the number of weekly assertions declined below two hundred thousand.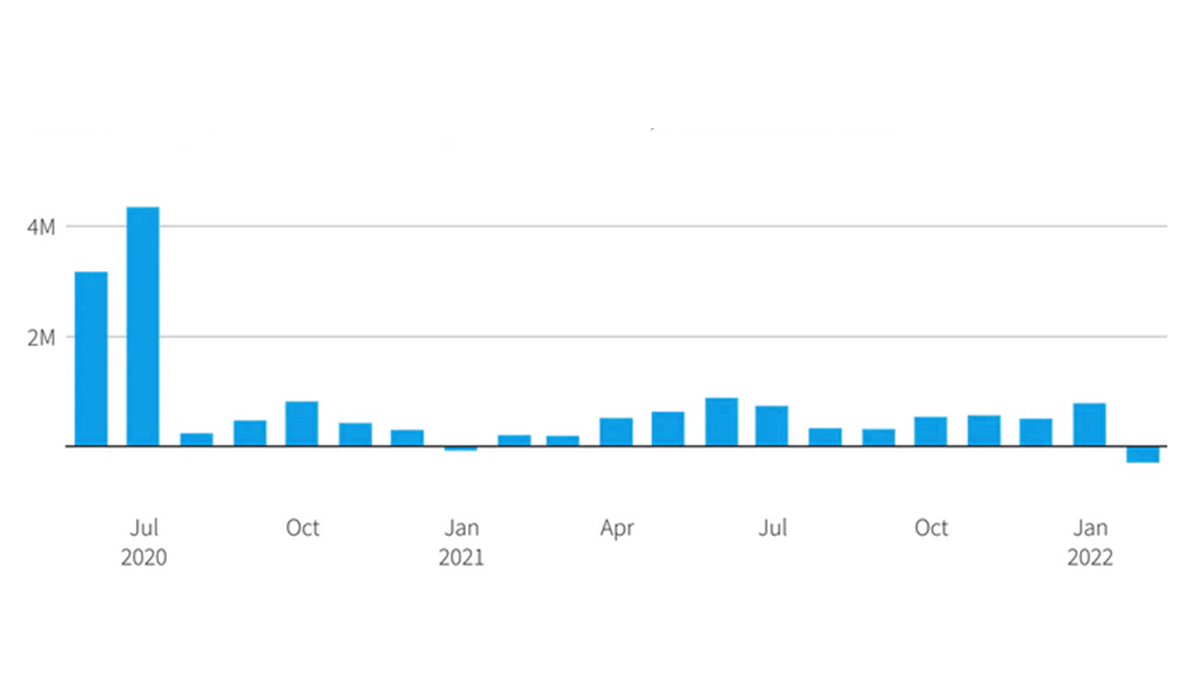 The decrease of 0.301 million private-sector jobs came as disbelief to economists who had foretold firms had added 0.207M employments. In addition, it was the foremost decline in the ADP's report since the end of 2020. The report by ADP Research Institute depends on private payrolls, contrasting the government's employments report that counts all employees.
According to US-British global provider of financial market data 'Refinitiv,' the report of the U.S. Bureau of Labor Statistics is due Friday, with economic experts forecasting 0.15 million more jobs added. But not all business analysts are so hopeful. For example, Goldman Sachs, an investment banking company, expects a drop of 0.25 million employments in the forthcoming report.