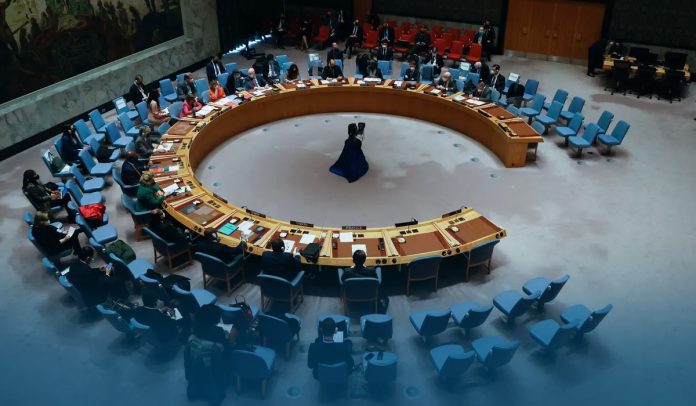 On Monday, Moscow and Washington faced off at the U.N. Security Council over the United States' claims that Russia is planning a wide-ranging invasion of the East European country of Ukraine, which Moscow has denied. Linda Thomas-Greenfield, the U.S. ambassador to the United Nations, told the UNSC members that the condition they're experiencing in Europe is urgent and dangerous, and the stakes for the former Soviet Republic – and for every U.N. member nation – couldn't be higher.
Moscow failed to stop the America-requested Security Council meeting on the increased military presence, permitting for a public confrontation over what America and other countries called a threat to international peace and stability.
The situation we're facing in Europe is urgent and dangerous. Russia has assembled a massive military force of more than 100,000 troops along Ukraine's borders. This is as clear and consequential a threat to peace and security as anyone can imagine. https://t.co/cxwvdFhSNN

— Ambassador Linda Thomas-Greenfield (@USAmbUN) January 31, 2022
Linda Thomas said over one hundred thousand Russian military personnel deployed along the border with Ukraine include combat and special forces ready to conduct offensive actions into Ukraine. She added this was the largest mobilization of forces in Europe even more troops and weaponry to join them. Moreover, she said that included the about five thousand Russian forces with SRBMs, anti-craft batteries, and special forces that Russia had sent to its close partner and neighbor Belarus. Also, there's evidence that Kremlin plans to increase troop's number to thirty thousand by early this month.
US Ready for Any Scenario in Russia
Linda Thomas-Greenfield said Moscow's hostility threatens Europe, Ukraine, and the international order. But, she added that an order that, if it stands for anything, stands for the principle that one country can't just redraw another country's borders by force or make people of another country live under an administration they didn't select.
As the U.S. ambassador Thomas-Greenfield spoke, Joe Biden, the U.S. President, issued a statement from the White House. Mr. Biden said that if Moscow is earnest about addressing their respective security apprehensions through discussions, America and its partners will continue to engage in good faith. He added if, instead, Putin chooses to walk away from diplomacy and attack its neighboring country, Moscow will accept the responsibility, and it will face quick and severe costs.
The U.S. leader later told media in the Oval Office while meeting with Sheikh Tamim bin Hamad Al Thani, the Emir of Qatar, that America is prepared for any scenario in Russia but added they continue to urge diplomacy as best approach forward.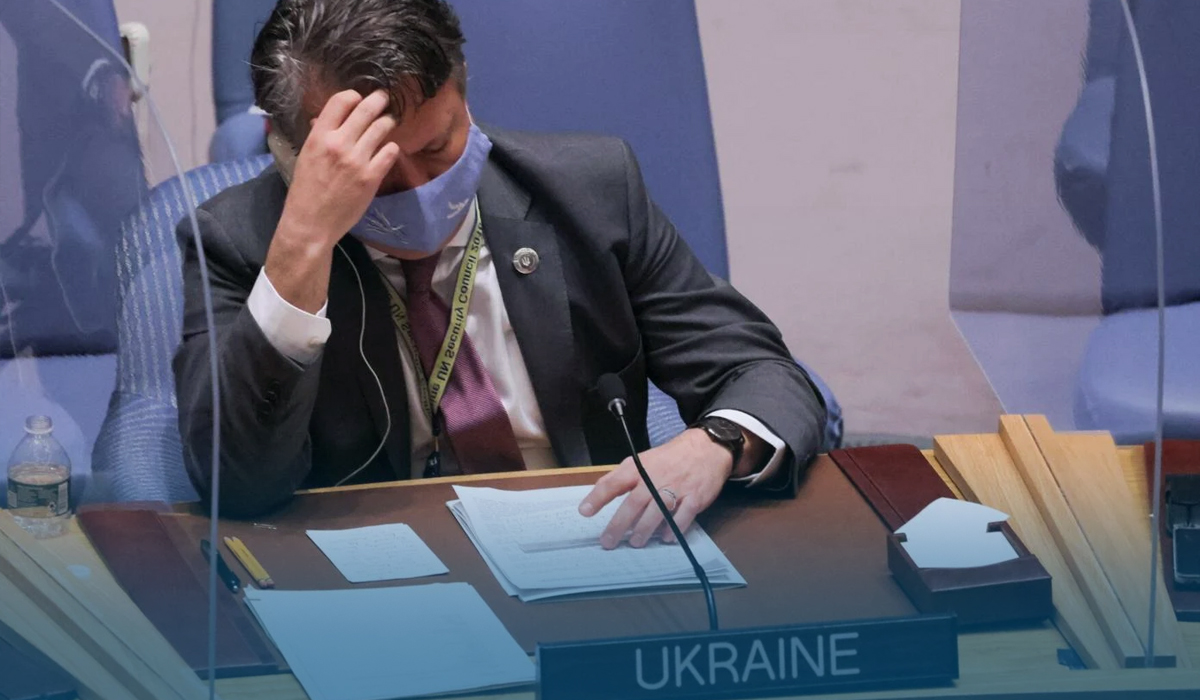 Vassily Nebenzia, the permanent representative of Russia to the U.N., said that there was no evidence Russia was aiming for armed action against the East European country and that Moscow had consistently rejected such allegations. Nebenzia noted that their Western colleagues are talking about the need for de-escalation. Above all, however, they themselves are stimulating tensions and rhetoric and are encouraging escalation.
Read Also: NATO Rules Out Moving Forces to Ukraine; Moscow Presses NATO for Assurances