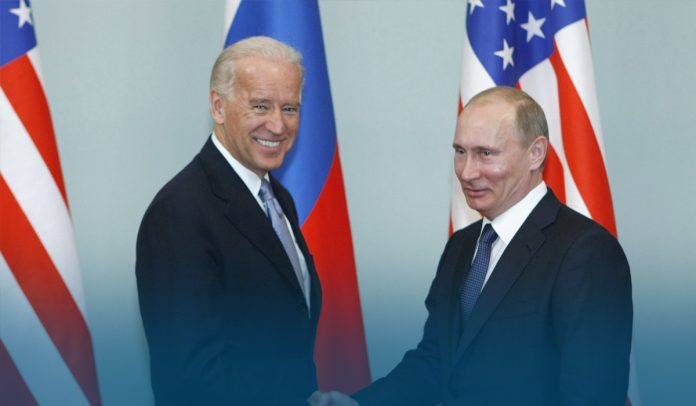 As the United States crafts a common response to Russia's increased military presence on the Ukrainian border with European partners, the White House said that Joe Biden, the U.S. President, will hold a call with Russian counterpart Vladimir Putin on Thursday, December 30, 2021.
Emily Horne, U.S. National Security spokesperson, the two leaders will discuss a range of topics, including the forthcoming security discussions between the countries and strained situation in Europe.
According to a statement by NSC spokesperson on Biden-Putin's upcoming phone-call, the Joe Biden government continues to engage in comprehensive diplomacy with their European partners, consulting and coordinating on a common tactic in response to the Russian military's increased presence on the Ukrainian border.
Emily Horne added Joe Biden has spoken with leaders across Europe, and the US government officials have engaged multilaterally with North Atlantic Alliance, the Organization for Security and Co-operation in Europe (OSCE), and the European Union. Moreover, she said officials had held many consultations with their counterparts, including those from NATO's Eastern Flank by consensus and in the Bucharest Format.
The Bucharest Format
The Bucharest Nine is a reference to 9 European countries that form the eastern edge of the North Atlantic Treaty Organization – Romania, Poland, the Czech Republic, Hungary, Latvia, Bulgaria, Slovakia, Estonia, Lithuania.
According to the official, Mr. Biden plans to preview the forthcoming bilateral discussions between Russia and America set to take place on 10th January, and will also converse the Russia-NATO and OSCE meetings slated for 12 and 13th January. Close consultation with American allies has been a priority for the government from the very beginning. The official added, and the US leader will underscore that to Mr. Putin.
On Wednesday, a government official told the media that while America and its allies and partners committed to eloquent diplomacy with Russian Federation, they're also ready to respond with harsh coordinated sanctions if Moscow advances with a supplementary invasion of Ukraine.
The @POTUS-Putin call is set for 15:30 EST (20:30 UTC), according to the @WhiteHouse. pic.twitter.com/cRRmlHYjdq

— Steve Herman (@W7VOA) December 30, 2021
Second Direct Contact Between Biden, Putin
The Joe Biden-Vladimir Putin call, scheduled for 3:30 PM ET (2030 GMT), will be the 2nd direct contact between the two leaders in December as Washington continues to pressure Moscow to draw down its military build-up near the border with Ukraine. Over 0.1M Russian forces are still stationed there, and American intelligence officials have cautioned Ukraine and partners that Russia could be planning to launch an attack as soon as next month.
Furthermore, America frequently has assured Ukraine of its support and provided millions of dollars in security aid. Antony Blinken, the U.S. State Secretary, spoke to the President of Ukraine, Volodymyr Zelensky, on Wednesday. In a statement, Mr. Blinken said he repeated America's firm support for the independence of Ukraine, sovereignty, and territorial wholeness in the face of Russia's significant military presence on Ukraine's borders.
Earlier in December, Mr. Biden cautioned Mr. Putin during a virtual meeting that an invasion would provoke serious consequences, such as American military rise on Eastern Flank and harsh economic penalties.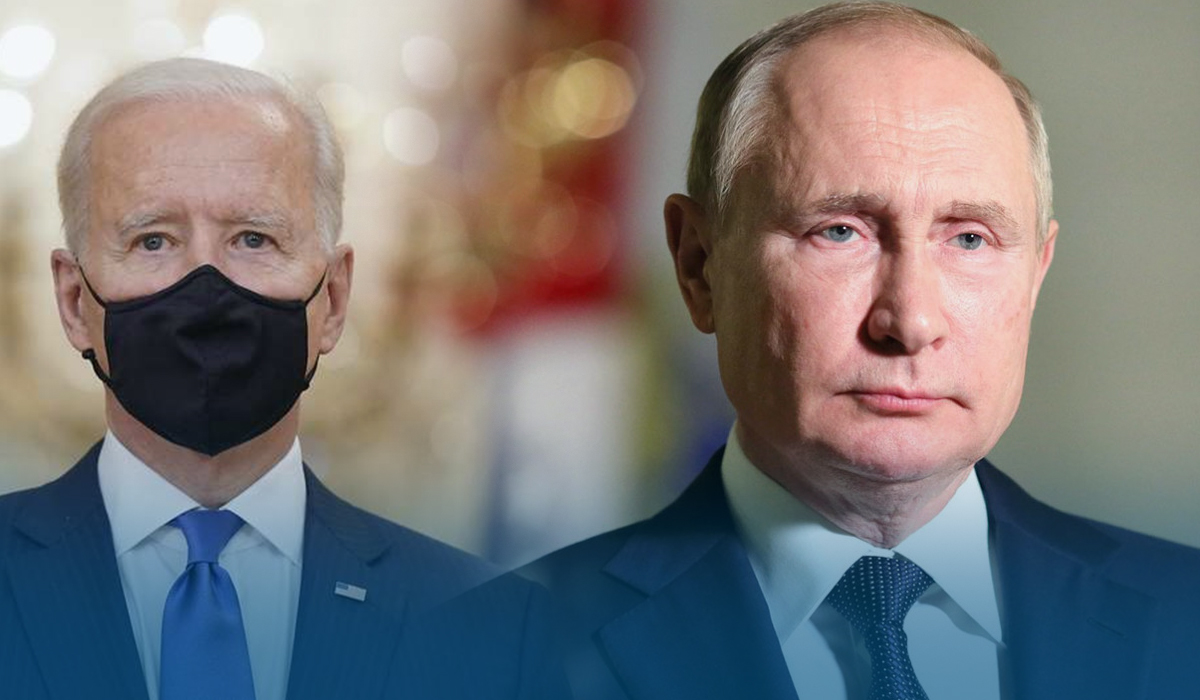 In turn, Russia's Putin has warned America and North Atlantic Alliance that Moscow will be pushed to perform if its 'red lines are crossed,' particularly if the intergovernmental military alliance expands its military capabilities further eastward and into Ukraine. The Russian leader has demanded lawfully binding security guarantees from the North Atlantic Alliance and the United States, some of which American officials have already called non-starters.
But, according to Emily Horne, Russian and American officials have reached an agreement to sit down for security discussions on 10th January, where Moscow can bring its concerns to the table with Russian activities as well.