Facebook's Oversight Board member criticized the social media platform in the wake of its indefinite ban on former President of America Donald Trump, saying Facebook rules are in 'shambles.'
A former federal judge Michael McConnell told Fox News on Sunday that they gave them a certain period of time to get their house in order. They required some time because their rules are a shamble. They aren't transparent rather they are unclear and uncertain. Internally, they are inconsistent. So, they made a series of recommendations to make their rules more transparent and more consistent.
Facebook, Twitter, Instagram, and YouTube blocked Donald Trump's accounts for various periods over his statements about the Jan. 6 riots in Washington, which were seen as promoting the violence. The oversight panel agreed that Donald Trump broke the rules and that blocking his social accounts was justified, but with cautions.
The Oversight Panel upheld Facebook's current ban on Donald Trump for his various posts on January 6, with some warnings.
McConnell said that Trump is subject to the same regulations on Facebook as everyone else. The Board held that this was actually a violation and thus social networking service company was justified in taking them down. McConnell added what they did say was that they weren't justified in taking Trump down indefinitely, that they didn't provide any specifics for that, that isn't a provision in their rules. And that was wrong.
The Board gave Facebook 6 months to analyze the 'arbitrary' indefinite ban
The former federal judge said Facebook 'exercises too much power.' Michael McConnell said that what they are trying to do is bring some of the essential principles of the First Amendment, of free expression law worldwide, into this operation. Facebook exercises too much power. They are arbitrary and inconsistent. And it is the job of the Board to try to bring some discipline to the process.
GOPs reacted to news that Mr. Trump's ban was upheld by threatening to regulate Facebook and other technology firms further.
McConnell stated that it is up to United States Congress to decide what the antitrust laws will be. This isn't a First Amendment issue. No judge in the state would find that Trump's free speech rights were violated.
Moreover, he said that Trump is the one who issued those inflammatory posts at the crucial time when protestors were attacking the U.S. Congress and shutting down the constitutionally prescribed process for electoral votes counting. He issued those posts and is answerable for doing that. Mr. Trump bears accountability for his situation. He put himself in this bed, and he could sleep in it.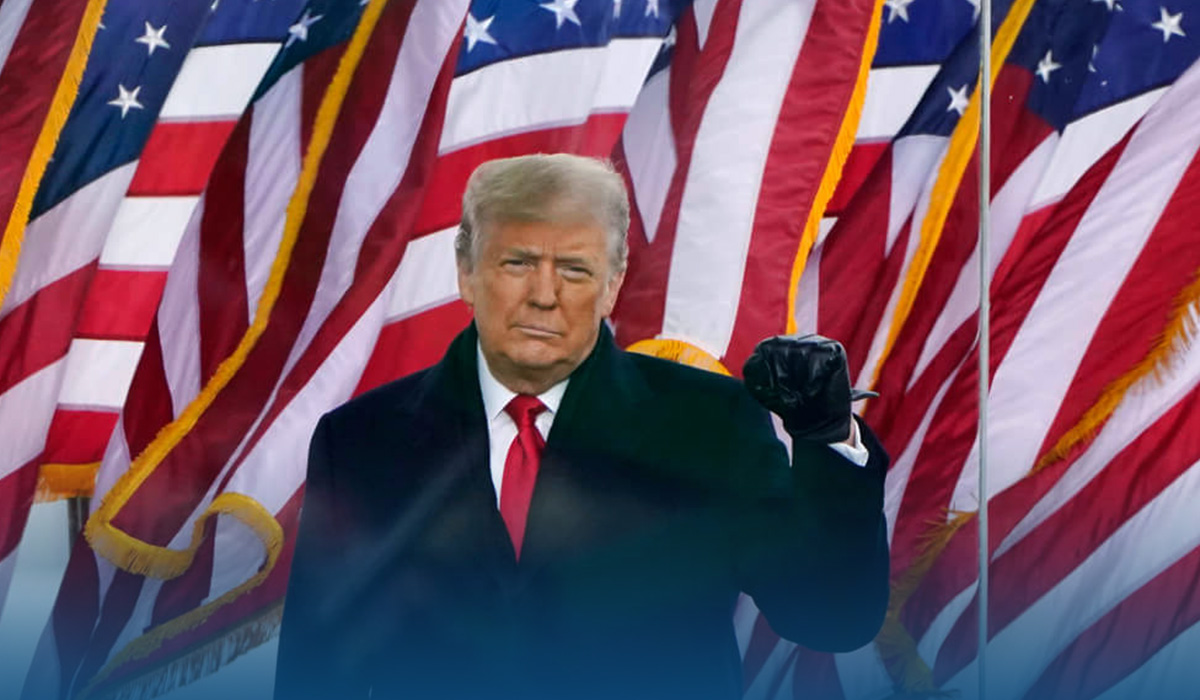 On Wednesday, Facebook's Oversight upheld Trump's ban from Instagram and Facebook but stated it was not appropriate to impose the 'unspecified and standardless penalty of the indefinite suspension of accounts.'
The Oversight said in a statement that the Board had upheld the social media company's decision on Jan 7, 2021, to restrict then-President Trump's access to posting content on his Instagram account and Facebook page.
The Board gave Facebook 6 months to analyze the 'arbitrary' indefinite ban, saying in a tweet that the company violated its own laws.
Read Also: Facebook Oversight Board Upholds Trump Ban Linked to US Capitol riot