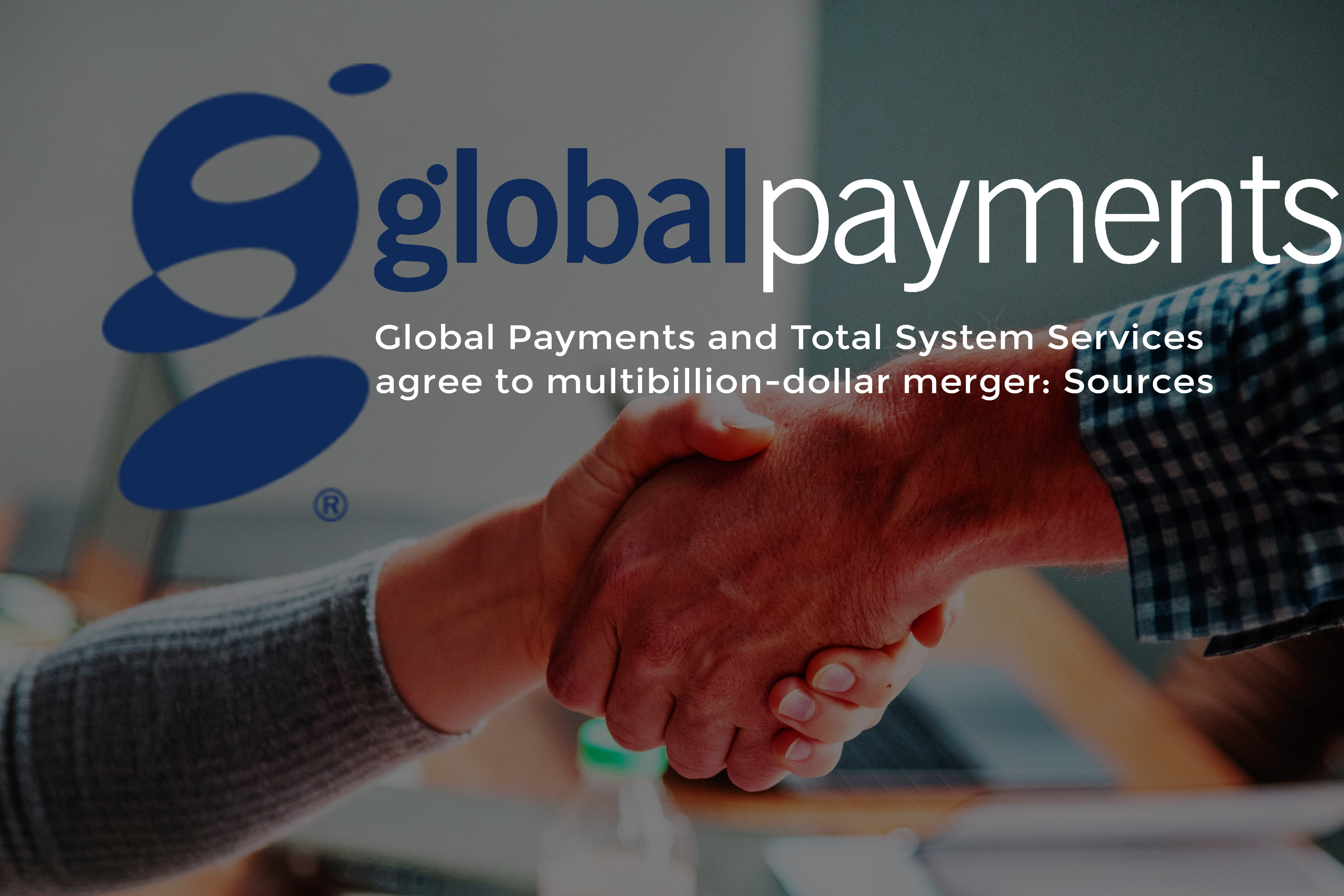 Payment technology firms Total Systems Services and Global Payments settled on a multibillion-dollar stock merger of equals. Holders of Total Systems to receive 48% of combined firm and board will split. According to some authentic sources, the CEO of Global Payments, Jeffrey Sloan will lead the combined organization to have roughly worth of 40 billion dollars.
Both merger companies didn't comment to elaborate their deal. Few international news websites reported earlier that Global Payments was closer towards an agreement to obtain Total Systems Services for around 20 billion dollars.
The alliance comes as well-known financial firms looking forward to competing with new technology names such as PayPal and Square that offer technology-driven services. According to PitchBook, last year, VC funding for payments and processing raise to a total of 4.4 billion dollars, which is a 46% increase since the previous year.
The contract between Total System Services and Global Payments would also spot the recent in a burst of activity in the payment technology space. Fiserv, the financial technology provider, declared strategies in January to purchase payment processor First Data in an agreement having worth 22 billion dollars. Fintech group Fidelity National Information Services publicized pans in March to buy Worldpay for roughly 35 billion dollars.