About 45% of Americans momentarily believe China is the U.S.'s greatest enemy, more than double as compared to the percentage who said so in 2020. Americans were equally as likely to say in 2020, either Russia or China was the greatest enemy of America. The current shift coincided with a period when the global economy and human activity were severely impacted by the COVID-19 pandemic, which originated in China, according to a new national Gallup Poll of a random sample of 1021 adults, conducted in February and released on March 16.
Americans' Perceptions of the United States' Greatest Enemy
By the figures, Americans' perceptions of the country's greatest enemy are as give below.
| | | |
| --- | --- | --- |
| Countries | Perception in Feb. 2021 (%) | Perception in Feb.2020 (%) |
| China | 45 | 22 |
| Russia | 26 | 23 |
| Iraq | 2 | 7 |
| Mexico | 1 | 0 |
| North Korea/Korea | 9 | 12 |
| Iran | 4 | 19 |
| The United States | 1 | 1 |
The February 3-18 poll also finds Americans' favorable views of China fell for a second-straight year, with the number now at a historic low of 20 percent.
The numbers of individuals who feared Iran as the greatest threat dipped sharply, as did mentions of Iraq and North Korea. However, Russia's perceptions as the greatest enemy are down from 32 percent in 2019, when it ranked as the highest threat.
Meanwhile, the nine percent who now see North Korea as the greatest enemy of the nation is down some points in just a few years from 2018, when around 51 percent named North Korea as the country's major enemy.
Since 2014 China has not ranked at the top of the list. Russia topped the list in 2014, 2019, and 2020, and North Korea was at the top in 2016 and 2018.  Before then, Iran was called the most significant U.S. enemy in 2006-2008, 2011, and 2012, and Iraq was on top in 2005 and 2001.
North Korea holds the overall high record of fifty-one percent, but the focus has shifted to China, its key benefactor.
Partisan Division and Perceptions of the United States' Greatest Enemy, China or Russia
There was also a partisan division among those who perceived Russia or China as the top enemy.
Countries

Perception (%)

 
Republicans
Independents
Democrats

China

76

43

22

Russia

47

24

6
But even while most U.S. people see China as the top enemy of the country, 50% also think the Communist nation is the world's leading power economically, up from 2020 and potentially because of the slams to the American economy because of coronavirus pandemic.
American's Perceptions of World's Leading Economic Power
Gallup notes say that China, however, remains the world's second-largest economy behind the United States of America.
Americans have fluctuated between considering the United States or China as the leading power since 2000. In 2020, the fifty percent of Americans who believed their country was the top economic power was the highest in two decades.  Far fewer selected the European Union (EU) (5%), Japan (4%), Russia (2%), or India (1%) as the world's top economic power. Since 2000, only Japan was chosen by 10 percent or more.
Americans were also divided on who they believe will be the world's leading power in twenty years, with forty percent picking America and forty-six percent choosing China, but no more than 4 percent picking the European Union, India, Japan, or Russia.
Moreover, a new high of 63 percent said they believe China's economic power is a critical threat over the next ten years, with thirty percent saying the threat is significant but not critical.
These numbers were divided politically, with 56% of Democrats, 59% of Independents, and 81% of Republicans seeing China's growing economic power as a threat. Still, in 2019, 54 percent of Republicans, 47 percent of Independents, and 37 percent of Democrats said they see the threat.
The national poll carried a margin of sampling error of ±4% points, at the 95 percent confidence level.
China-US relations
State Secretary Antony Blinken attempted to set the tone on China, calling the nation the USA's biggest geopolitical test of the 21st century earlier in March.
Blinken said in a speech at the State Department that China is the only nation with the economic, military, diplomatic, and technological power to significantly challenge the stable and open international system, all the rules, values, and relationships that make the world work the way they want it.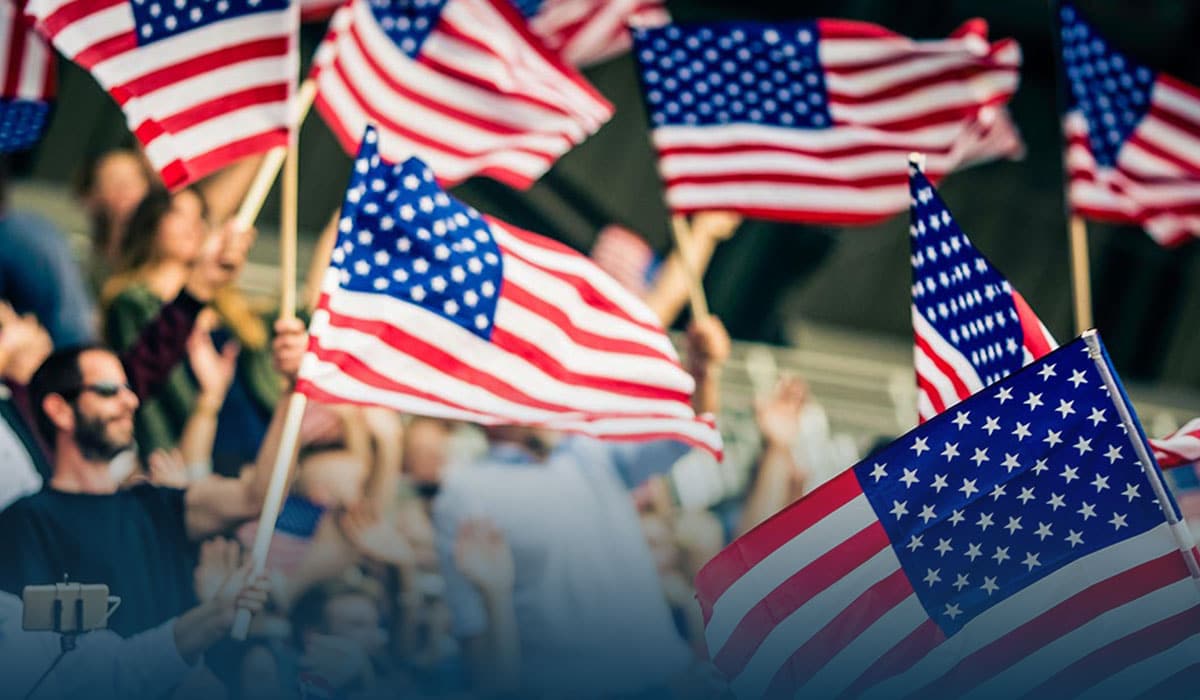 Blinken is currently in Tokyo with Defense Secretary Lloyd Austin, who has also warned about China's increasing threat for talks with their Japanese counterparts.
China initially expressed hope about re-setting relations with America when Mr. Biden took office but has more recently rebuffed U.S. top diplomats.
On Monday, Zhao Lijian, Chinese Foreign Ministry spokesperson, stated at a press conference that America should treat China and US-China relations in a right mentality and an objective manner, stop interfering in China's internal affairs, and work with China to focus on cooperation, manage differences, and place US-China relations back on the way of healthy and stable development.
Read Also: China Calls on U.S. to Lift Trade Restrictions, Stop Interference