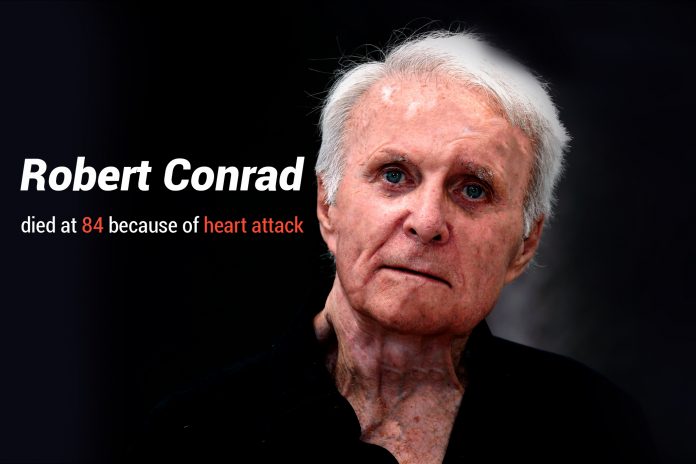 The contentious and rocky actor, Robert Conard who appeared in the most popular TV series of the 1960s, "Hawaiian Eye" and "The Wild, Wild West," died on Saturday due to heart failure at 84. Family spokesman of Conard, Jeff Ballard said that the legend breathed his last breath in Malibu, California. Ballard said that Conard lived a delightfully a long life and his death saddened the whole family and lived in their hearts forever.
Furthermore, he shared the moments when Robert Conard selected as the leading character in "Hawaiian Eye." At that time, he was a rising young actor with strong physique and good looks. Due to the show debuted in 1959, he became an overnight star. In the series, the actor played the role of Tom Lopaka, a brave private detective. Tracy Steele was his partner in the TV series and Anthony Eisley perform the role very professionally.
However, in another show, "The Wild, Wild West" that debuted in 1965, he played the role of James T. West, a detective just like James Bond. T. West used futuristic gadgets and innovative tactics to fight strange villains. Until 1970, the show continues on air.  Meanwhile, Conard sprinkled his successful and long Television career with several roles in the films. After some small roles, his fame of TV raised him to celebrity, starting in 1966 with Young Dillinger and he played a role of Pretty Boy Floyd.
Some Popular Films of Robert Conard
Some famous films include, "Wrong Is Right," "The bandits (also he directed)," "The lady in Red" (as John Dillinger) and "Murph the Surf."
He was a football player during his school time. Conrad started his professional career as a loading truck boy. At eighteen, he started to drive milk wagons. Before acting, he also tried boxing as well as nightclub singing. Conard left eight children and eighteen grandchildren.