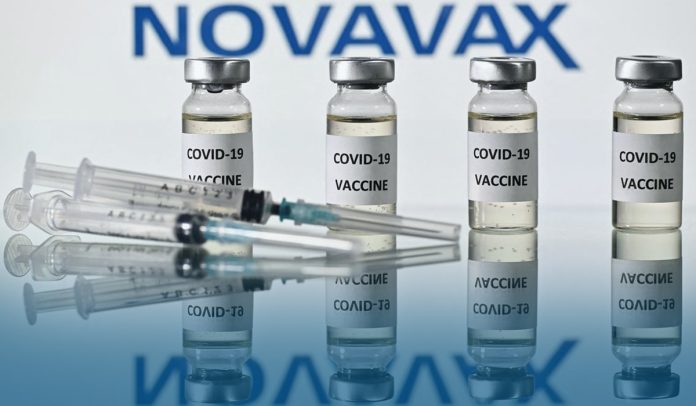 On Tuesday, the US CDC (Centers for Disease Control and Prevention) authorized the COVID-19 vaccine manufactured by Novavax, Inc., an American biotechnology firm based in Gaithersburg, Maryland, for 18-year-olds and up. The action has cleared the way for 3.2M vaccine doses to get dispatched to states. In addition, Novavax's protein-based jab will be administered in two doses three weeks apart.
Joe Biden, the President of America, praised the decision, calling it another breakthrough in their country's fight against the lethal virus.
The U.S. FDA granted the emergency use approval to the Novavax COVID-19 vaccine on July 13, providing US adults with an alternative to the messenger-RNA-based doses from Moderna and Pfizer/BioNTech. But the federal health agency had to recommend the jab before shots could be employed. After CDC's approval, the Novavax vaccine becomes the 4th Coronavirus jab available in America.
Today, I endorsed ACIP's recommendation that Novavax's #COVID19 vaccine be used as another primary series option for adults 18 & older.

For those waiting for a COVID-19 vaccine built on a different technology, now is the time to get vaccinated.

More: https://t.co/M8YYIUFJ0f

— Rochelle Walensky, MD, MPH (@CDCDirector) July 19, 2022
Moreover, the Director of the U.S. CDC, Dr. Rochelle P. Walensky, said the recommendation expanded the opportunities available to American adults for immunizations. She said: if you've been awaiting a Coronavirus jab developed on a different technology than the already available COVID-19 vaccines, now is the time to join millions of vaccinated US people.
The US public health officials anticipate that the latest approved dose will address the gap in the US inoculation drive since it doesn't use messenger-RNA technology. According to the US health agency, nearly twenty-two percent of Americans still haven't got a single dose. And 67.1% of Americans are fully immunized with J&J/Janssen, Moderna, and Pfizer-made vaccines.
According to a CDC press release statement, the COVID-19 jab manufactured by Novavax Inc will be available in the upcoming weeks, and it will be an essential tool in the deadly pandemic as it provides a more familiar Coronavirus vaccine technology for US adults.
Furthermore, the availability of the Novavax vaccine might not considerably change the American inoculation rates at this point because a survey conducted by Morning Consult, a global decision intelligence company, in June showed that around 77 percent of uninoculated US adults expressed they would not receive a traditional protein-based Coronavirus dose if one were approved for use in America.
Also, among unimmunized adults in the U.S., twenty-eight percent expressed they view protein-based jabs are safe and protective, compared to seventeen percent who believed messenger-RNA jabs are safe.