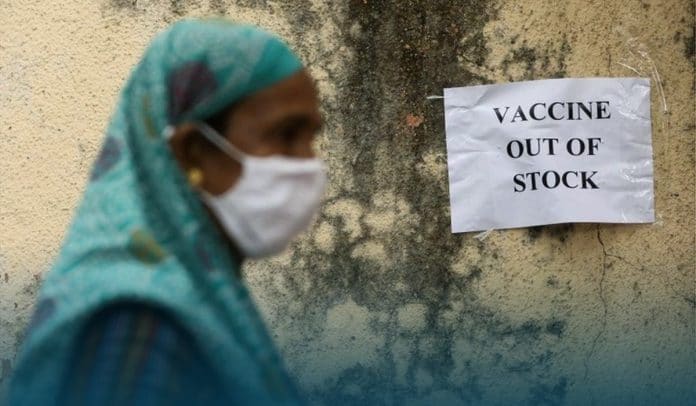 In India, the world's biggest COVID-19 vaccine producer, millions of people are waiting for coronavirus vaccines because of a devastating 2nd wave of infections.
The country typically produces more than 60 percent of all vaccines sold globally and is home to the world's largest vaccine maker, the Serum Institute of India (SII). Its massive manufacturing capability is why India signed on as a significant player in COVAX, the global vaccine-sharing initiative that provides free or discounted vaccine doses for lower-income nations.
SII would manufacture up to 200 M doses for up to 92 nations under the initial agreement announced in 2020.
But the situation in India is noticeably different from just a few months ago. The second wave of coronavirus began in March, quickly surpassing the first wave, which had peaked last September at over 97000 COVID-19 cases a day.
According to data from the Indian Health Ministry, the country reported 261500 new cases on Sunday, its highest single-day number so far. The country added a million new COVID-19 cases in less than a week, surpassing 14M total cases on Thursday.
Indian states and cities are imposing new restrictions and protections, including weekend and night-time curfews in Delhi, home to 19M people. Migrant workers also leave major cities all at once for their home villages, afraid any likely lock-downs will leave them stranded.
In the face of crisis, SII and the Indian administration have shifted focus from supplying vaccines to COVAX to prioritizing their citizens at home.
COVAX, which is administered by a coalition including the World Health Organization (WHO) and International Vaccine Organization Gavi, said in a news release on March 25 that doses' deliveries from the Serum Institute of India (SII) will be delayed in March and April. Moreover, delays in securing supplies of SII-produced coronavirus vaccine shots are due to the increased demand for coronavirus vaccines in the country.
The news release said that India had provided 28M AstraZeneca vaccine doses so far and was scheduled to deliver another 40M doses in March and 50M in April, adding that COVAX and the Indian administration continue discussions about completing vaccines supplies.
It is not the first time India had to pause its COVAX contributions. SII CEO Adar Poonawalla said that in January 2020, the administration restricted the AstraZeneca vaccines export produced by SII because they intend to prioritize for the most susceptible and needy segments first.
Inoculation Centers Turning People Away
India is administering two vaccines domestically. One is the Oxford Uni-AstraZeneca one, also known as Covishield, and its homegrown Covaxin, developed jointly by the state-run ICMR (Indian Council of Medical Research) and Bharat Biotech.
In January, India started its inoculation drive for healthcare workers and priority groups, intending to fully vaccinate 0.3 billion people by August. But the drive had a sluggish start, facing logistical problems and vaccine hesitancy among the public, especially towards Covaxin, which was given emergency use approval before the release of efficacy data of its third phase trial.
According to Johns Hopkins University (JHU), only 14.3M people have been fully immunized to date, just over one percent of India's population of 1.4B.
But public confidence rose as the administration stepped up an awareness drive to assuage concerns, and the immunization plan picked up speed. As new daily COVID cases accelerated in March and April, several states began reporting significant coronavirus vaccine shortages.
In a letter, Health Authorities wrote to the central government, warning the state would soon exhaust its available stock, that in Odisha, nearly 700 inoculation centers had to close the previous week due to shortages.
Last week, a health official in Punjab, Rajesh Bhaskar, told CNN the state had about 0.45M doses of Covishield and 30000 Covaxin doses. According to the government's latest available statistics, the state is home to over 27M people. Health Official said he wants to immunize at least 0.1M people per day, and the current vaccine supply is insufficient to meet that demand.
According to Rajesh Tope, the state's health minister, several districts in the worst-hit state, Maharashtra, had to temporarily suspend inoculation drives, including more than seventy centers in Mumbai that shut last week. According to the Indian Health Ministry, Maharashtra had administered over 11.1M vaccine doses as of April 15 (Thursday), the most of any Indian state.
Tope said on April 7 that in both cities and villages, they had created teams to bring all those above 45-years-old to take the COVID-19 vaccine. Moreover, people are coming to the sites, but their healthcare workers have to tell them that they have not received the jab, so they should go home.
Nirmal Kumar Ganguly, former ICMR director-general, said that several challenges contribute to the vaccine shortages, one being the supply of required raw materials.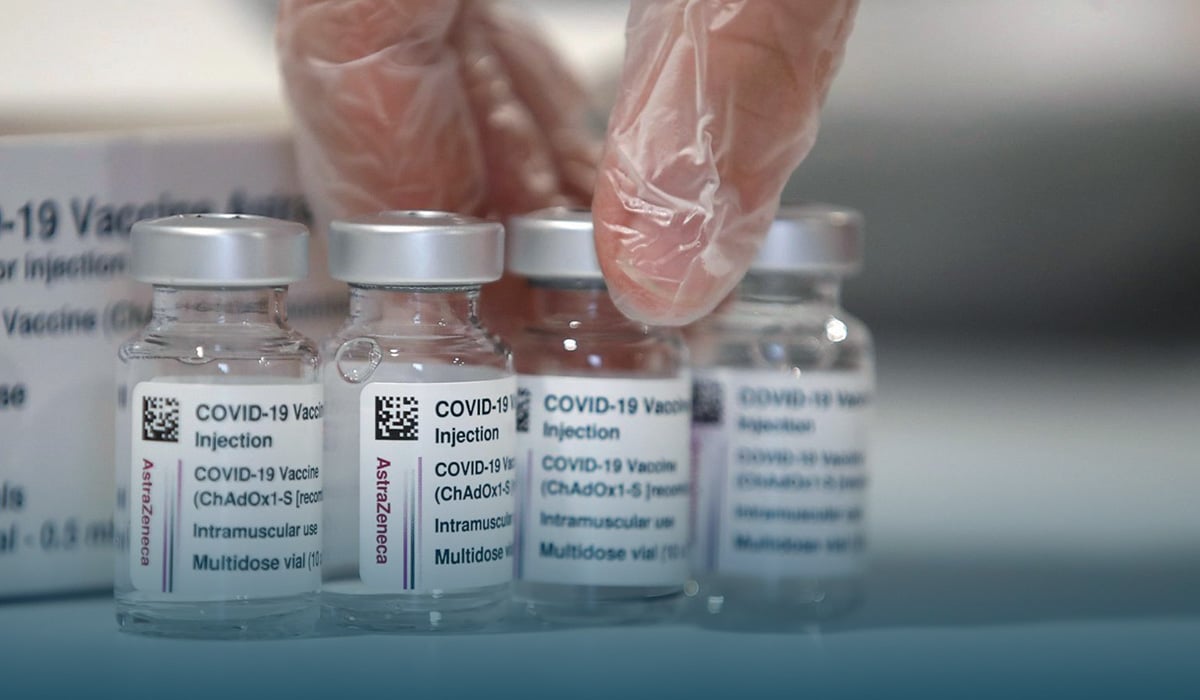 Ganguly added India has the capacity to produce, but supply chains have been disrupted during the epidemic. The COVID-19 vaccine formulas and required materials can't be changed overnight, so they have to depend on the raw materials being imported.
America has placed a temporary ban on exporting raw materials critical for vaccine production, and the EU has similarly tightened restrictions around vaccine exports. Ganguly said that India is now working to adapt to the materials made at home or the neighboring nations like Singapore, but this would take time.
He added that an additional challenge is India's reliance on SII. There are other vaccine producers in India, such as Bharat Biotech, but SII remains the country's largest.
Ganguly said that the need had been glaringly brought out that they need to expand their capacity. They are one of the vaccine exporters, but currently, these are done by two or three Indian firms; the rest aren't big players, and some are entirely new in vaccine manufacturing.
Read Also: COVID-19 pandemic: PM Jean Castex Vows to Accelerate Vaccination Campaign in France