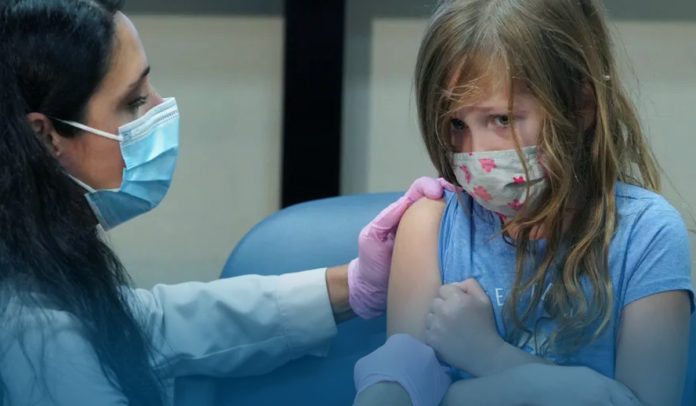 On Wednesday, New York-headquartered pharmaceutical company Pfizer and its German partner BioNTech SE announced they'd finalized their proposal asking for FDA's emergency use authorization – a tool the federal health agency can use to accelerate the availability during a public health emergency – for their Coronavirus jab in kids between the ages 6-months to five years.
According to BioNTech and Pfizer, on May 30, the use of three kid-size doses developed jointly by Pfizer-BioNTech jab appeared to be effective and safe and generated a robust immune response in infants, toddlers, and preschoolers.
We & @BioNTech_Group shared positive data from our #COVID19 vaccine trial in children ages 6 mo to <5 yrs. These data showed three doses of our vaccine demonstrated a strong immune response, high efficacy & favorable safety profile in this age group: https://t.co/4QtLZp9YpU pic.twitter.com/eonCLHktRs

— Pfizer Inc. (@pfizer) May 23, 2022
The Drug companies said that the phase II/III clinical trial included 1678 kids who got a 3rd vaccine shot during the time when the highly infectious Omicron variant of SARS-CoV-2 dominated. Pfizer/BioNTech released the trial outcomes on the 23rd of May and found the vaccine safe and productive. However, the data from trials hasn't been reviewed or 'presented in a professional medical journal.
Additionally, the Drug firms said that the immunity level tested four weeks after the 3rd shot showed that the jab generated similar protection as two shots in Americans ages 16-25-years. The FDA's "Vaccines and Related Biological Products Advisory Committee" is planned to convene on the 15th of this month to provide guidance on child-doses.
Effectiveness of Vaccines in Kids
And according to the pharmaceutical firms, the data from mid-trial showed that the COVID-19 jab was around 80.3 percent against symptomatic Coronavirus disease in the above-specified age cohort. The firms identified ten such cases at t least a week after three doses. Moreover, BioNTech-Pfizer said that three kid-size shots for this age bracket were well-tolerated and that no safety signs in trials were recognized.
Health officials said that the Coronavirus vaccine doses for 6-month-olds to less than 5-year-olds are smaller than those used for the older groups. And people twelve-year-olds and up get two 30-mcg vaccine injections, while the 5-12-year-olds cohort gets two 10-mcg vaccine doses. People in both age brackets are booster-eligible. Furthermore, for infants, toddlers, and preschoolers, the COVID-19 jab jointly manufactured by Pfizer and BioNTech is 3-mcg doses. The children received two initial doses 3-week apart, while the 3rd shot was offered at least sixty days after the primary immunization.
A professor at the Division of Infectious Disease at the Vanderbilt University, Dr. William Schaffner, M.D., said the initial data gained during the Omicron-dominant time show that it was eighty percent effective. However, he added they'd want to look at that 'good news' conscientiously.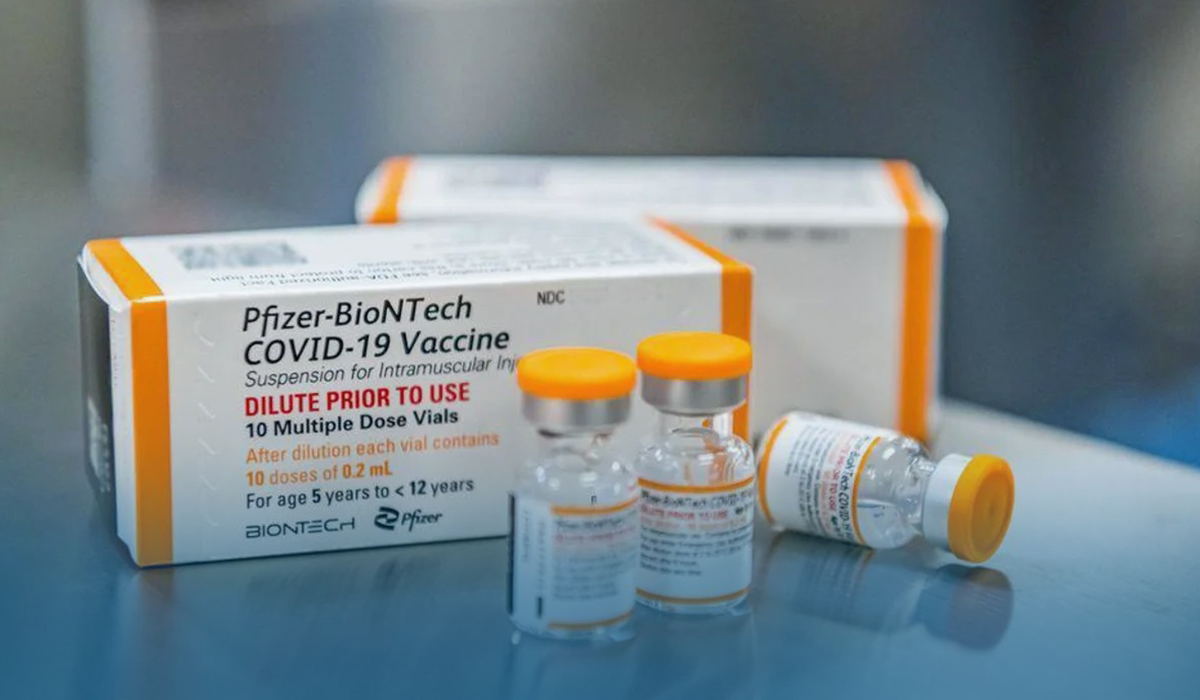 Also, kids below five-year-olds are the only group of people not vaccine-eligible in America. Unfortunately, the jab doses for this age bracket were behind amid outcomes from a 2-dose Pfizer's COVID-19 jab that didn't display the anticipated immunity level. So, the firms stated they'd revise the trial to add another dose.
Read Also: US FDA Approved Third COVID-19 Dose for Healthy Kids Ages 5-11-Years