On Sunday, the World Health Organization said that a United Nations-backed program shipping COVID-19 vaccines to many low-income countries, have now delivered one billion vaccine doses, but that milestone is only a reminder of the effort that remains after hoarding and stockpiling in affluent nations. A shipment of 1.1M coronavirus jabs to Rwanda on 15th January included the billionth shot supplied via the COVID-19 Vaccines Global Access (COVAX), according to the U.N. health agency.
The international health agency has long criticized unfair "vaccines distribution" and called for producers and other nations to prioritize COVAX. It stated that, as of January 13, thirty-six out of its 194 member nations had immunized less than 10 percent of their population, and 88 countries had inoculated less than 40 percent.
The World Health Organization said that the program had made supplies to 144 countries so far, but the effort that has gone into this milestone is only a reminder of the struggle that remains. Moreover, the statement reads that COVAX's ambition was compromised by hoarding/stockpiling in wealthy countries, devastating outbreaks leading to borders, and delivery being sealed. Additionally, a shortage of sharing of licenses, technology, and knowledge by drug firms meant production capacity went unused.
#COVAX, the vaccines pillar of the @ACTAccelerator, is leading the largest #COVID19 vaccine procurement and supply operation in history, with deliveries to 144 countries to date.

Let's #ACTogether to deliver #VaccinEquity and vaccinate 70% of people in ALL countries by mid-2022. pic.twitter.com/MHloYtzyvv

— World Health Organization (WHO) (@WHO) January 16, 2022
Get Behind Vaccination Campaign to Inoculate 70% World Population – WHO Head
The program started delivering doses of the COVID-19 vaccine in February last year. Nearly one-third have been donated by rich countries, in spite of COVAX's initial plans to deliver only vaccines procured directly by the program with a budget of over ten billion dollars in donors' funds.
Furthermore, in spite of the recent surge in supplies, vaccine inequality remains high. The latest WHO data shows 67 percent of the population in more affluent countries have been fully inoculated, compared with only 5 percent in poorer countries. More than 40 percent of the world's population hasn't yet received the first dose.
At the end of last month, Tedros Adhanom Ghebreyesus, the WHO Director-General, encouraged everyone to make a 'New Year's resolution' to get behind a drive to immunize 70 percent of countries' people by the start of July.
Also, in a newspaper interview published on 16th January, Svenja Schulze, the new international development minister of Germany, said she wants to use her country's presidency this year of the G-7 industrial countries to make sure that COVAX gets the resources it needs in this year.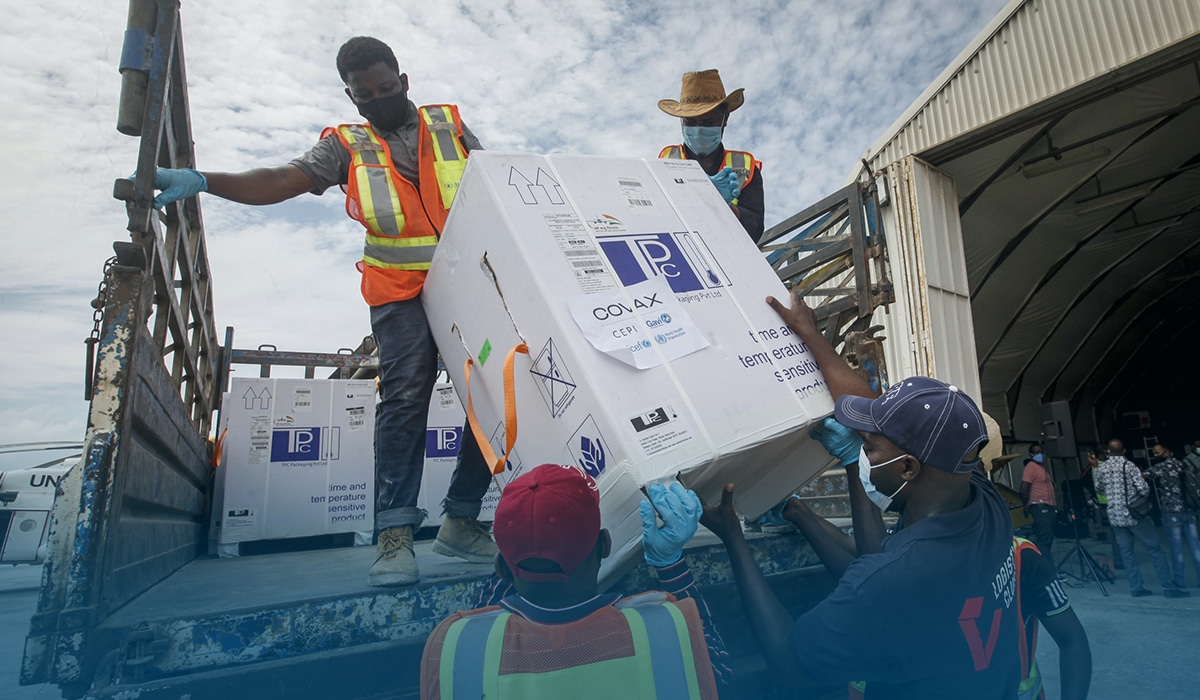 Svenja Schulze was cited as telling the Funke newspaper group that, unfortunately, there're still too few nations active in the financing of the global inoculation drive. Alongside Norway, Sweden, the U.S., and Canada, "we're the ones who are giving most," she added. The other industrial nations have substantial ground to catch up. Germany has said it donated 103M shots to emerging nations in 2021 and plans to donate an additional 75M in 2022.
Schulze also signaled that she wants to expand assistance for developing nations to manufacture jabs themselves, with partnerships between firms to develop jabs under license a favored aim.
People are still Infectious After Five-day Quarantine
Thousands of demonstrators in Austria took to the streets of the capital city Vienna to protest against administration plans to introduce mandatory COVID-19 immunization for the coming month. In the meantime, the latest British study said about one-third of people infected with COVID-19 might still be infectious after a 5-day quarantine.
In addition, the researchers at the University of Exeter Medical School in England found that one in 10 individuals might still be contagious after a ten-day quarantine. According to the scientists, some individuals retained these levels for up to sixty-eight days.
Research shows the more infectious Omicron variant of the SARS-CoV-2 spreads quicker than its predecessors, and experts caution further mutations of the lethal virus are likely. As infections from Omicron surge in the U.S., President Joe Biden vows his administration will buy a billion coronavirus tests and make available, free to American people, high-quality face-masks.
Read Also: WHO Recommends Two New Drugs for Treatment of COVID-19