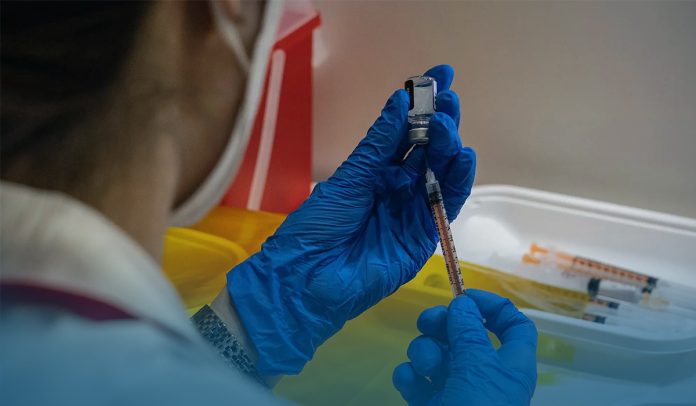 According to the U.S. CDC studies released Friday, COVID-19 vaccine booster shots manufactured by Moderna and Pfizer are safe and effective, and they provide better protection against severe disease caused by SARS-CoV-2, although that protection declines over time.
One of the CDC studies say that proof of disappearing protection supports the importance of extra consideration of more shots to withstand or enhance protection against coronavirus-related emergency visits and hospital admissions.
The research, published in a weekly epidemiological 'Morbidity and Mortality Report' by CDC, investigated the effectiveness of the COVID-19 vaccine against hospital admissions and visits to urgent care centers and emergency wards among American adults who were either fully immunized with two shots or gotten third shot as a booster. The data included more than 241200 emergency ward visits and around 93408 hospital admissions across ten US states from 26th August to 22nd January.
The study found that jab effectiveness against hospital admissions and emergency visits was higher after the third shot than after the second shot but declined over time. With the highly contagious Omicron version dominant in America, jab effectiveness was 87 percent against coronavirus-linked ED/UC visits and 91 percent against hospital admissions in two months after a 3rd shot. It dropped to 66 percent and 78 percent, respectively, by the 4th month.
Furthermore, after only two shots of COVID-19 jab, when the more virulent Omicron variant was predominant, jab efficacy against hospital admissions waned from 71 percent in sixty days after immunization to 54 percent by at least twenty-one weeks. Moreover, the data found coronavirus jab productiveness plummeting while the infectious Delta variant of COVID-19 was dominant countrywide.
How much is the m-RNA vaccine effective?
The study also says that among those who got three vaccine shots during the Delta-dominant time, the effectuality of the jab against coronavirus-linked hospital admissions decreased from 96% to 76% within sixty days of immunization at least after one month. But the scientists noted that the latter assessment could be indefinite amid less information was available on people who received vaccine injections for at least 16-17 weeks after the 3rd shot during Delta domination.
In the latest study, researchers at the Centers for Disease Control and Prevention and other health institutions wrote that overall, these outcomes highlight the importance of getting the third short of messenger-RNA coronavirus jab to prevent COVID-19-related hospitalizations and emergency department and urgent care visits among adults.
Another CDC research examined safe data on coronavirus booster doses that was informed to the U.S. federal administration's Vaccine Adverse Event Reporting System (VAERS) between September 2021 and February 2022 among 721562 boosted American adults.
Moreover, the researchers from the U.S. FDA and CDC stated that immunization providers should educate patients that local and systemic responses are anticipated following a homologous mRNA booster. However, these reactions are rare compared to the second primary series shot.