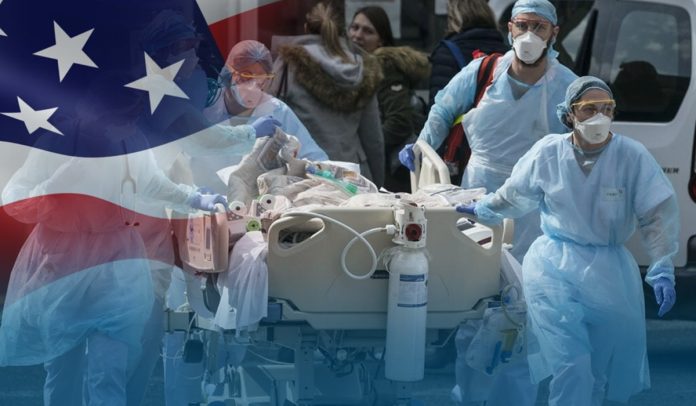 On Sunday, the United States of America hit 0.8M COVID-19-related fatalities as the country braces for a potential increase in infections amid more time spent indoors with winter and the highly contagious variant of the SARS-CoV-2 – Omicron. The breakthrough means the U.S. COVID-death toll from this one lethal virus now surpasses the whole population of the midwestern U.S. state of North Dakota.
Even with jabs extensively and easily available, the U.S. has lost more lives to the lethal virus in 2021 than last year amid the more infectious Delta variant and people refusing to receive vaccinations against the fatal disease.
Moreover, according to Reuters count, America surpassed 50M COVID-19 cases on Dec. 12, as the more infectious Delta variant continues to warn people and the newly detected highly-mutated Omicron variant spreads.
U.S. crosses 50 million COVID-19 cases as Delta dominates amid Omicron emergence

The U.S. has reached the grim milestone of 800,000 deaths related to COVID-19.

More than 450,000 people in the US have died after contracting COVID-19 so far in 2021 under Joe Biden watch.

— Michael K. (@Mkoval11) December 13, 2021
After nearly 2-months of decreasing cases, America has recorded a daily rise for the recent 14-days, driven by the more easily transmitted Delta version. In addition, the States in colder regions of America are facing a surge in new cases on a per capita basis, including Michigan, Vermont, New Hampshire.
According to Dr. Rochelle Walensky, the Director of the Centers for Disease Control, the number of COVID-related hospital admissions has increased by 4.6 percent, with the death toll exceeding 0.8M. In addition, about half of the American states have identified Omicron cases, but the Delta still accounts for 99 percent of current U.S. COVID-19 cases.
Delta Variant Ravaged in 2021
For the new COVID variant to be a significant problem, it would need to alter that balance to become dominant. A professor of immunology and microbiology at 'Weill Cornell Medical College,' John P Moore, said that if they suddenly begin to see ten percent of new cases being Omicron, and then it goes up the coming week to 20 percent, that would tell that they're in a replacement wave such as they saw when Delta variant replaced Alpha.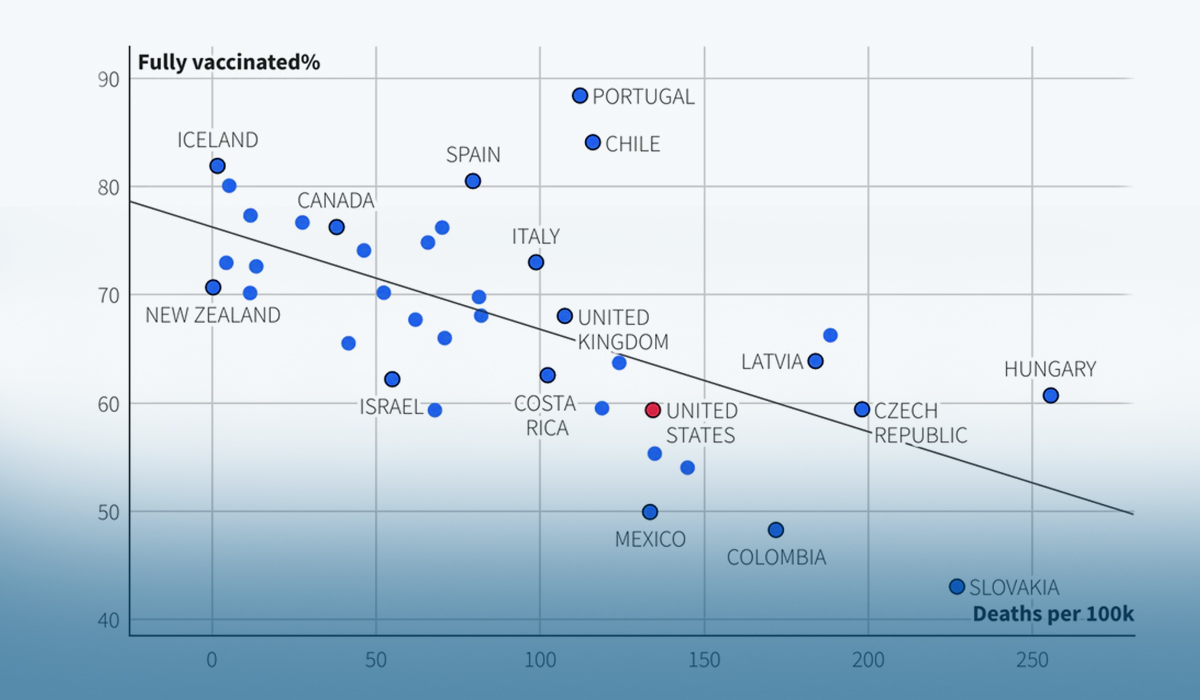 According to Reuters data, the first 25M coronavirus cases emerged in nearly twelve months; other 25M people got infected in only 323 days. However, it took around 4-months for fatalities to increase from 0.6M to 0.7M, while the next 0.1M people died of COVID in only 73 days. However, other nations have lost far less lives per capita in the recent eleven months.
U.S. COVID-19 Deaths Compared to Other Nations
Among the Group of Seven (G7) rich countries, America ranks the worst in terms of per capita fatalities for the deadly COVID between 1st January and 30th November. Unfortunately, the COVID-death rate in America was over threefold than in neighboring Canada and elevenfold higher than Japan.
Even when America is compared with a larger pool of wealthy nations with access to COVID-19 jabs, it ranks close to the bottom. Among the 38 member nations of the Organization of Economic Cooperation and Development, America ranks 30th. Only Slovakia, Hungary, Lithuania, Czech Republic, Colombia, Latvia, Slovenia, and Poland had more coronavirus fatalities per capita. Moreover, New Zealand had the least.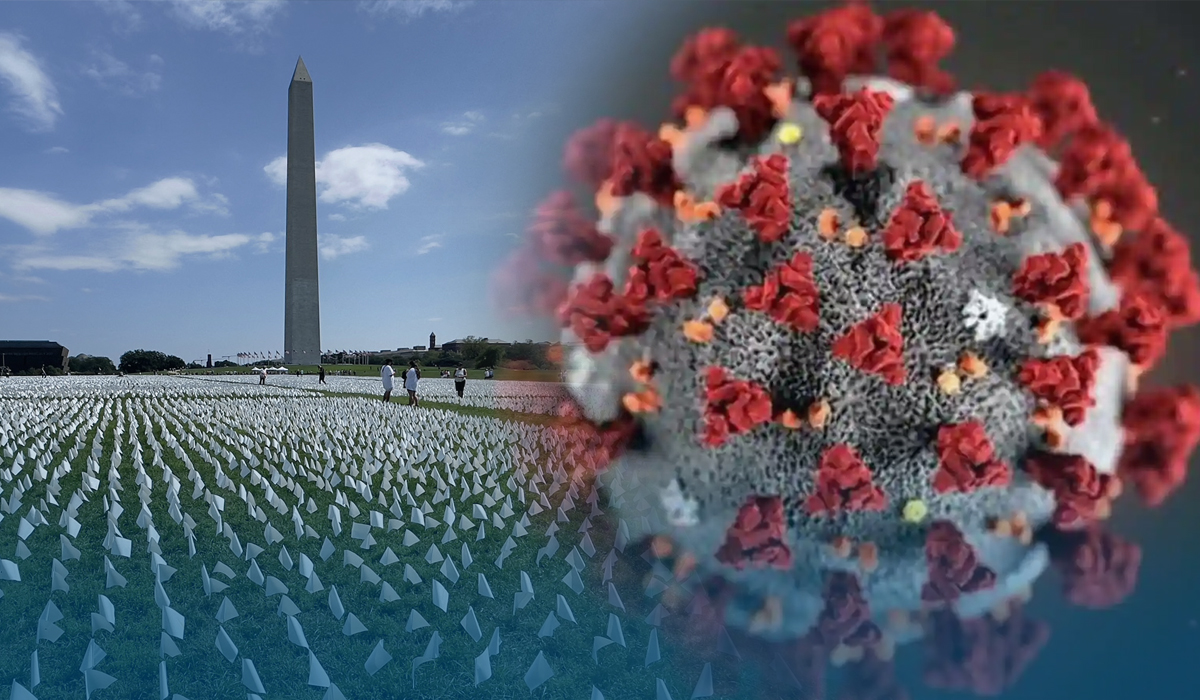 And when compared with the European Union (EU), America has 1.3fold the per capita fatalities recorded in the last eleven months than the entire bloc. Among over 200 countries and territories tracked by Reuters agency, America ranks 36th.
America has the highest number of recorded total COVID-related deaths worldwide, followed by India and Brazil, according to the Reuters analysis. With just four percent of the total world's population, the country accounts for nearly 14 percent of all recorded COVID deaths and 19 percent of cases globally.