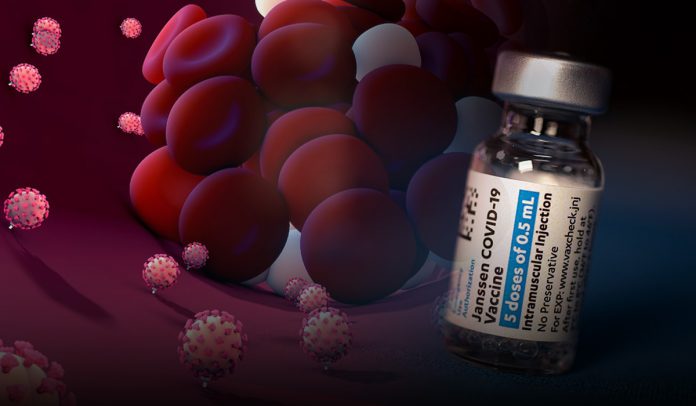 America, South Africa, and the European Union (EU) will temporarily halt the rollout of the Johnson & Johnson (J&J) coronavirus vaccine after reports of very rare blood clotting.
The United States Food and Drug Administration said that 6 women between the ages of 18 and 48 developed blood clots in more than 6.8M doses after receiving the J&J vaccine, with symptoms appearing 6 to 13 days after immunization.
The FDA stated it was recommending the temporary stop out of an excess of caution. It confirmed that one person died, and another is in serious condition.
I know lots of folks think this will cause more vaccine hesitancy — and more harm than good.

I'm honestly not so sure

My sense is confidence comes from people believing that we have a vigorous system that takes adverse events seriously.

We do.

This is how it works.

— Ashish K. Jha, MD, MPH (@ashishkjha) April 13, 2021
Johnson & Johnson has paused its European Union rollout, which began this week.
Moreover, it follows similar cases after the AstraZeneca vaccine doses, which provoked curbs to its use.
Many Countries Pr-Ordered Million of Jabs
Following the advice, all federal locations in America have stopped using the vaccine until further investigations into its safety are completed. State and private contractors are anticipated to follow suit.
America has by far the most confirmed coronavirus cases, more than 31M, with more than 0.562M deaths.
Johnson & Johnson is a United States healthcare company, but the vaccine was produced mainly by its pharmaceutical branch in Belgium, also known as Janssen.
Unlike some of the other vaccines, it is given as a single-shot and can be stored at normal refrigerator temperatures, making it more comfortable distributing in hotter environments or more remote areas. While several countries have pre-ordered millions of jabs, it has only been approved in a few countries.
It was cleared for use in America on February 27, but Moderna and the Pfizer-BioNTech vaccines have been used more extensively. The J&J vaccine has been administered to nearly 7M people in the United States, which is around 3 percent of the total shots given so far.
The nation's top Infectious disease expert and COVID adviser, Dr. Anthony Fauci, said it was too early to mention whether it could have its approval revoked.
The first nation to administer the vaccine, South Africa, has also temporarily stopped its use, although no blood clots cases have been reported in the country.
The J&J vaccine became the preferred vaccine after lab studies and showed it had a higher protection and efficacy rate against the South African variant than other vaccines. Nearly 0.3M healthcare workers have received it since mid-February.
The World Health Organization told Reuters it monitored the situation and waited for reports from the US and European regulators.
J&J statement in Response to Developing rare Blood Clots
However, vaccine deliveries to EU countries started just 24 hours before J&J said it would pause the European rollout. As it hasn't been administered in the European Union yet, experts will be looking to America to see their following action.
Moreover, the EU's jabs roll-out has been criticized by the World Health Organization (WHO) for being too slow, and there are apprehensions this latest delay could throw it into further chaos.
The J&J vaccine is yet to be approved in the United Kingdom, although 30M doses are on pre-order. The Health Department said the vaccine rollout delay wouldn't affect vaccine supplies in Britain or derail the goal to offer a shot to all adults by the end of July.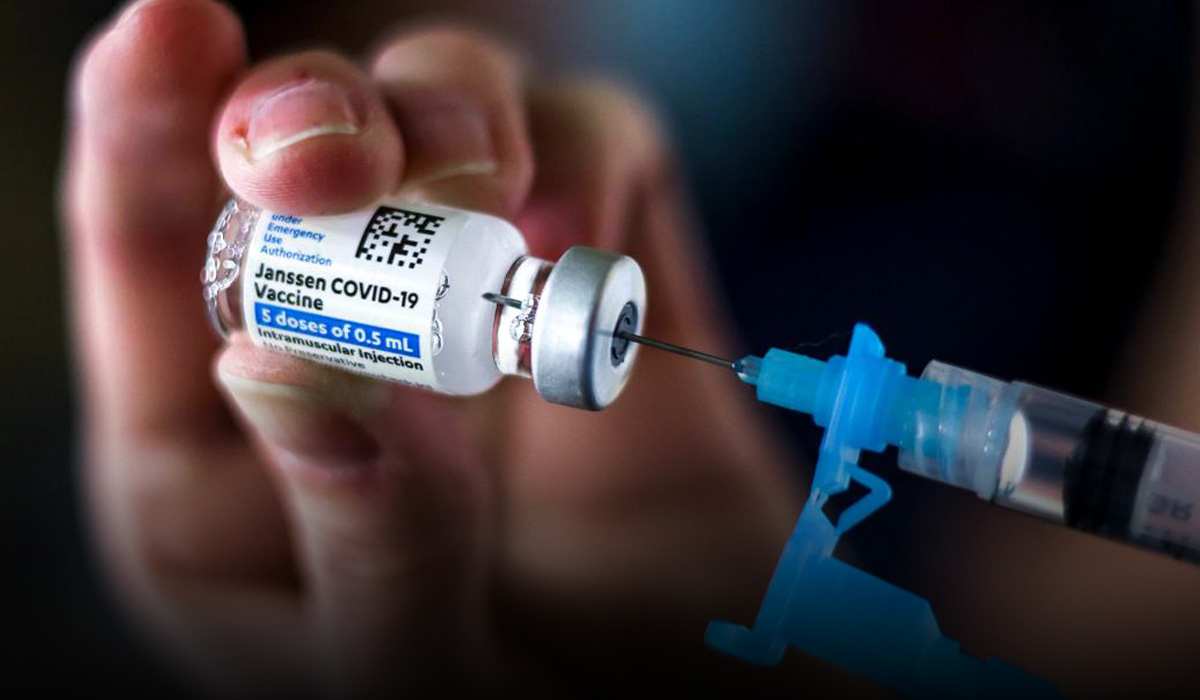 Canadian PM Justin Trudeau stated that Canada has pre-ordered 10M doses and is still on course to receive the first consignment by the end of April.
Read Also: Canada Pauses AstraZeneca COVID-19 Vaccine for People under 55
He added that they are following the developments in America closely.
The J&J issued a statement saying that it shared all adverse event reports with the medical authorities.
The statement added they are aware that thromboembolic events, including those with thrombocytopenia, have been reported with coronavirus vaccines. Presently, no definite causal link has been established between these rare happenings and the Janssen (J&J) coronavirus vaccine.
Vaccines Comparison
Here is how the different COVID-19 vaccines compare with each other.
.tftable {font-size:12px;color:#333333;width:100%;border-width: 1px;border-color: #729ea5;border-collapse: collapse;}
.tftable th {font-size:12px;background-color:#afc7f3;border-width: 1px;padding: 8px;border-style: solid;border-color: #729ea5;text-align:left;}
.tftable tr {background-color:#ffffff;}
.tftable td {font-size:12px;border-width: 1px;padding: 8px;border-style: solid;border-color: #729ea5;}
.tftable tr:hover {background-color:#ffff99;}
| Company | U.K. Approved | Type | Doses | Storage |
| --- | --- | --- | --- | --- |
| Moderna | Yes | RNA | 2 | -20C |
| Pfizer-BioNTech | Yes | RNA (part of virus genetic code) | 2 | -70C |
| Oxford-AstraZeneca | Yes | Viral Vector (genetically modified virus) | 2 | Regular Fridge Temperature |
| Navavax | Pending | Protein-Based | 2 | Regular Fridge Temperature |
| Janssen | Pending | Viral Vector | 1 | Regular Fridge Temperature |
Read Also: Major European Nations Paused the Use of AstraZeneca's Vaccine over Blood Clot Concerns