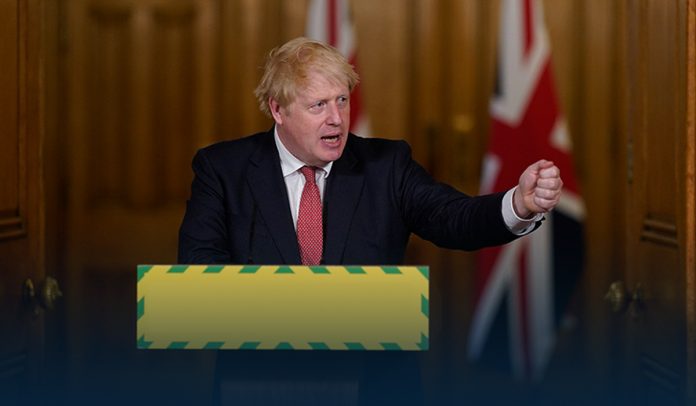 Matt Hancock, State Secretary for Health of the United Kingdom, has insisted he doesn't anticipate any more delay to the final easing of COVID-19-related restrictions in England.
On Monday, U.K.'s Prime Minister Boris Johnson confirmed that measures would continue till 19th July amid the rapid spreading of the Delta variant. Mr. Johnson set that date as a new 'terminus date' for the end of coronavirus restrictions in England. However, some Conservative parliament members are concerned they could stay in force for longer.
U.K.'s Johnson says that a month delay would allow more individuals to get inoculated.
A few restrictions are being eased or lifted on June 21, such as the limit on wedding guest members, but venues would still have to follow physical distancing rules.
Night-time entertainment businesses, weddings, and hospitality are among those to have condemned the delay. The guests' number at wedding ceremonies would no longer be limited to thirty. However, venues would have to follow social-distancing rules, and hosts would have to do a risk assessment.
Moreover, table service would be required, with six persons per table.
Second Dose Time Reduced to 8-Weeks for over 40s
Health Secretary said while addressing MPs on late Monday that decision had been made in a depressing situation, but the race between the virus and vaccines is not over so far.
Matt Hancock told the House of Commons that they aim to ensure they get as much immunization done between now-and-then, especially these second shots, to ensure they could open up safely, even if there is an increase in cases.
Furthermore, he added more COVID testing facilities, and access to coronavirus vaccines would be rolled out at more places in the country. At the same time, immunizations would be opened up on June 15 in England to people of ages 23 and 24.
Boris Johnson stated nearly 66% of adults would have been offered two COVID-19 shots by 19th July, including all susceptible groups. Also, the second dose gaps between the people of ages above 40 would be reduced to eight weeks from 12-weeks.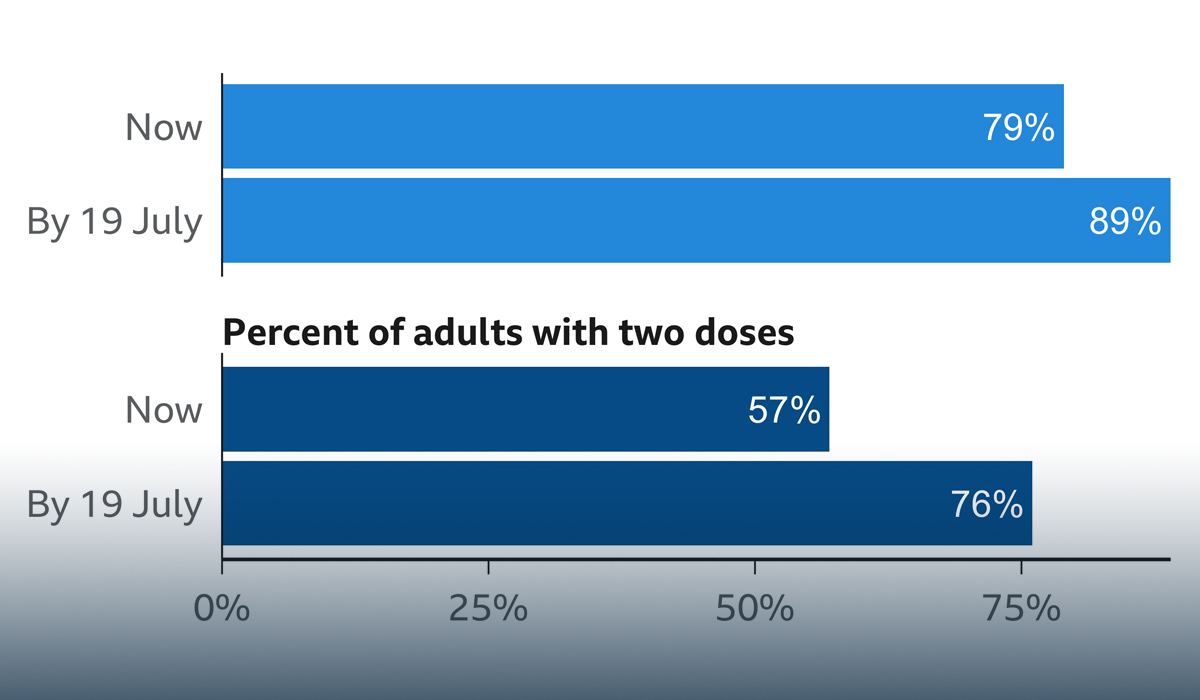 Plans for removing COVID-related restrictions differ between the four United Kingdom nations. For example, all Scotland areas are due to move to 'level Zero' coronavirus restrictions on June 28. That means bigger groups could gather in cafes and restaurants; however, they still have to adhere to physical distancing.
Furthermore, limitations on indoor meetings in Northern Ireland are planned to be eased on June 21, while the rules in Wales would be revised on June 25.
Read Also: European Union to Allow Entry to Vaccinated Visitors