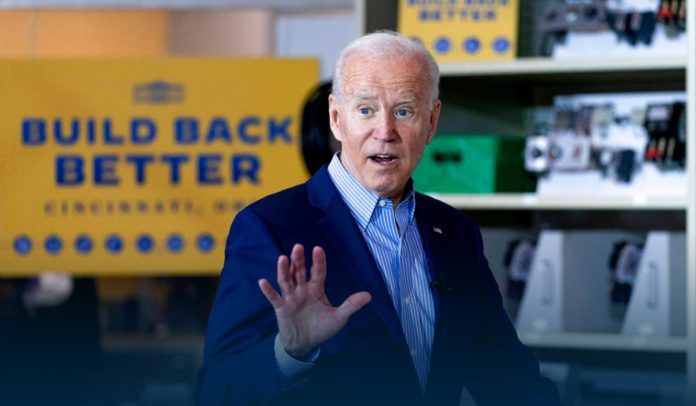 On Thursday, Joe Biden, the President of America, offered an eighteen-month safe haven to HongKongers, allowing thousands to remain living in the United States rather than to face repression by being deported in response to China's crackdown on democracy in Hong Kong. In addition, the President directed Wednesday the U.S. Department of Homeland Security to move to permit 'Residents of the Hong Kong matter' to the executive order to work lawfully in America.
Referring to the People's Republic of China, Joe Biden said in a memorandum that over 2020, China has continued its assault on the Chinese special administrative region's autonomy, subverting its remaining democratic institutions and processes, imposing restrictions on 'academic freedom,' and cracking down on press freedom.
New: Biden defers enforced departures for Hongkongers already in the U.S. — allowing them to work here for 18 months regardless of status.

"Offering safe haven for HK residents who have been deprived of their guaranteed freedoms in HK furthers U.S. interests in the region."

— Ben Schamisso (@schamisso) August 5, 2021
Moreover, the U.S. leader said that providing a safe haven to citizens of Hong Kong, who have been deprived of their promised freedoms in the region, furthers American interests in Hong Kong.
A senior government official told Reuters that the vast majority of the thousands of Hongkongers presently in America are eligible for the program; legal conditions apply. Alejandro Mayorkas, Homeland Security Secretary, said that those eligible might seek employment approval.
Antony Blinken, the U.S. State Secretary, said that by singing that order, Biden sent a clear message that America resolutely stands with Hongkongers. America wouldn't stand idly as the People's Republic of China breaks its words to the region and the global community.
How Many HongKongers Are Expected Eligible For The Safe Haven Program?
American President assailed China's fourteen-month crackdown on democracy in Chinese-controlled territory and stated it was in compelling American foreign policy interests to permit Hongkongers to stay and work in the United States.
The definite number of people affected by the executive order wasn't immediately apparent, but a top Biden government official said that most of the 0.33 million citizens of Hong Kong living in America are expected eligible to stay.
The U.S. leader said in his order that China had detained at least a hundred opposition politicians, demonstrators, activists during 2020 on an array of allegations. At the same time, police have arrested over ten thousand people for other charges in link with anti-government demonstrations.
The crackdown by PRC came in response to anti-government demonstrations that began in Hong Kong in 2019.
The Nebraska GOP, Senator Ben Sasse, said that Joe Biden's order is a concrete step, but they need to move further. Referring to the Chinese ruling Party, General Secretary Xi said they need to provide asylum to Hong Kong residents who flee Chairman Xi Jinping's brutal oppression.
Read Also: More than 500 Hong Kong residents Applied for Special Canada visa in first three weeks