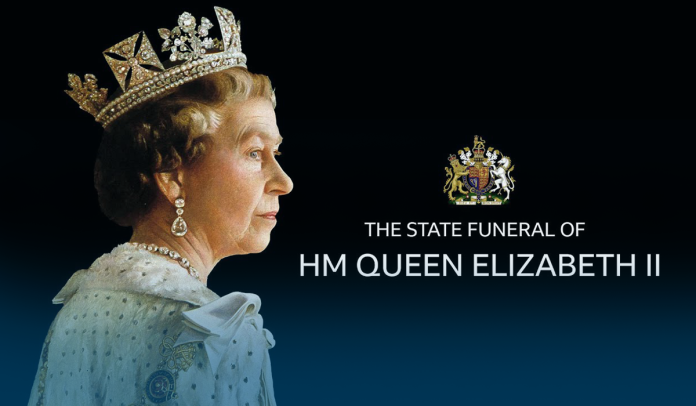 On Monday, Joe Biden, the President of America, will join dozens of world leaders for the state funeral of HM Elizabeth II inside Westminster Abbey, the Collegiate church in London. Pomp and the royal pageantry will be on full display to pay respects to the longest-reigning British monarch. Elizabeth II, the former Queen of the U.K., died peacefully on 8 September 2022 at Balmoral Castle, Scotland.
Several world leaders, politicians, notable personalities, and royals from West to Lesotho and Japan are anticipated to be at the service, which will be attended by nearly two thousand people.
Remembering Our Queen.

Today people from across the UK, Commonwealth and around the world will pay tribute to the extraordinary life and reign of Her Majesty The Queen. pic.twitter.com/yuFxoo6Gdu

— The Royal Family (@RoyalFamily) September 19, 2022
Previously on Sunday, the US President paid his last respects to a monarch whose rule spanned more than seven decades. The Queen Elizabeth II's funeral service will be conducted by the Dean of Westminster, David Hoyle, beginning at 06:00 AM Eastern Time (11:00 AM Monday, in London). According to recent reports, a one-minute countrywide silence moment took place on September 18 at 08:00 PM in memory of Queen Elizabeth II.
Furthermore, according to the UK government, there'd be observed a 2-minute nationwide silence at the end of the Queen's state funeral on September 19. That would be around 11:55 AM London Time (06:55 AM ET). Liz Truss, Prime Minister of the United Kingdom, and Secretary-General of the Commonwealth of Nations, Patricia Scotland, will read the lessons. A sermon will be delivered by Justin Welby, a Member of the House of Lords of the United Kingdom.
The Late Queen Met 13 US Presidents
Joe Biden, the President of America, Wang Qishan, Vice President of the People's Republic of China, Naruhito, Emperor of Japan, and Emmanuel Macron, President of France, joined those honoring Britain's longest-reigning monarch at Westminster Hall.
According to the British government, security in London, the capital of the United Kingdom, will be at its highest level in the service as leaders worldwide have called over the weekend and into Monday, September 19, to pay respects to the late Queen of the United Kingdom, who met thirteen American Presidents from Truman to President Biden. In addition, the late Elizabeth II met them all, Republican and Democrat, except Lyndon Johnson.