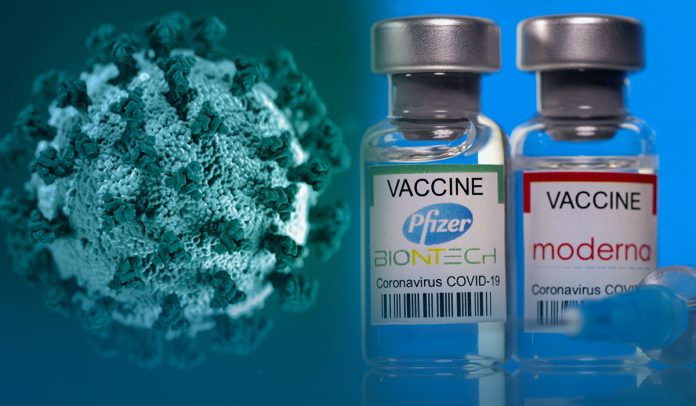 On Monday, Moderna Inc. said an additional dose of its coronavirus jab appeared to be effective against the fast-transmitting Omicron variant of SARS-CoV-2 in laboratory testing and that the present version of the dose would continue to be its First Line of Defense against the new variant.
The drugmaker said its decision to focus on the current COVID-19 vaccines, messenger-RNA-1273, was partly driven by how swiftly the newly detected coronavirus variant is spreading. However, Moderna stated it still aims to produce a jab against the Omicron version specifically and anticipates commencing clinical trials early in 2022.
In an interview, Moderna's chief medical officer Dr. Paul Burton said what they've available right now is mRNA-1273. It is highly effective and enormously safe. He thinks it will protect people through the upcoming holiday time period and this cold weather when they're going to see the most severe pressure of the highly mutated Omicron version.
Furthermore, the pharmaceutical firm said a two-dose course of its jab generated low neutralizing antibodies against the Omicron COVID-19 variant, but a 50-mcg booster shot increased neutralizing antibodies against the variant around thirty-seven times. Finally, a 100-mcg booster – the same strength as the original doses – drove neutralizing antibodies (NAb) to over eighty-fold pre-boost levels.
Omicron is a variant of the virus that causes #COVID19. To protect yourself and others:

💉 Get vaccinated as soon as it's your turn
😷 #WearAMask
↔️ Keep physical distance and avoid crowds
🪟 Open windows
💪 Cough/sneeze into your elbow
👐 Clean your hands

— World Health Organization (WHO) (@WHO) December 20, 2021
However, Stephan Hoge, the President of Moderna Therapeutics, said the Company currently doesn't plan to seek authorization for the higher booster shot. This is because the antibody levels developed by the lower dose are comfortably higher what would signify a risk of breakthrough cases for other COVID-19 "variants of concern."
'reasonable and robust' Thymocytes Response
The United States health officials approved both Pfizer-BioNTech and Moderna coronavirus vaccines to be used as additional doses for all adults in November.
Moreover, American pharmaceutical and biotechnology firm Moderna Inc. didn't specify whether it believes its two-shot regimen will decrease hospital admissions or fatalities from the Omicron variant.
Hoge added that a study by other researchers had found a 'reasonable and robust' T lymphocyte response is maintained against the COVID-19 variant, which could propose protection against the fatal disease. T cells, also called thymocytes, in the immune system identify and eliminate virus-infected cells.
The new data, which hasn't yet been reviewed, tested blood from people who had gotten Moderna's jab against a pseudo-virus engineered to resemble the new Omicron coronavirus variant. It's similar to data discussed recent week by Dr. Anthony Fauci, a leading U.S. infectious disease expert.
Moderna's proclamation comes a day after Anthony Fauci cautioned on Sunday that the Omicron variant is just raging through the world as he urged US citizens to get immunized and receive their booster doses.
The World Health Organization said Dec. 18 that the Omicron variant has been identified in 89 countries, which was first discovered in November in South Africa and Hong Kong, and is spreading fastly even in places with high levels of population immunity.
New York state marked a 3rd consecutive day of record-setting new cases on Sunday with about 22500 confirmed infections. The increasing number of cases has triggered closures of several restaurants and theater shows in NYC in March last year when coronavirus first hit. The residents have been standing in long rows for several hours at City-run testing locations.
COVID-19 Affected Sports Leagues
The COVID-19 outbreak affects three of the significant professional sports leagues in North America. The National Hockey League delayed a total of twenty-seven games Saturday and Sunday and has postponed at least twelve more games through 23rd December because they involved travel between America and Canada.
Also, the National Football League (NFL) was forced to move a few of Sunday games to Monday and Tuesday amid extensive COVID outbreaks among several teams, with over a hundred players combined entering the league's health and safety protocols.
Moreover, the COVID-19 surge has reached the halls of the United States Congress, with two prominent legislators, Democratic Senators Cory Booker and Elizabeth Warren, both proclaiming on Sunday they'd tested coronavirus-positive. Booker and Warren each said they'd been inoculated and received the booster doses.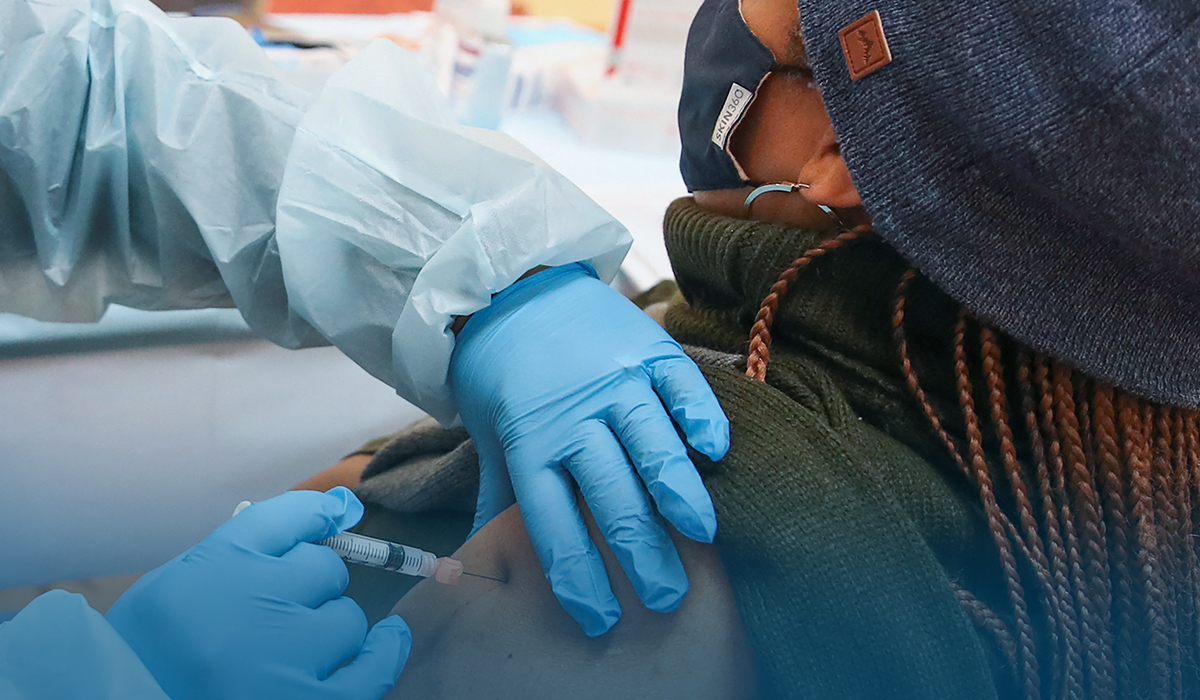 In the meantime, on Monday, the State of Israel announced that it had banned travel to ten countries –, Canada, Belgium, Hungary, Germany, Morocco, Italy, Switzerland, Portugal, the United States of America, and Turkey – amid the fast spread of Omicron variant. In addition, under the nation's 'red list,' Israelis who return from these countries are required to quarantine, even if they're inoculated. Unfortunately, on Sunday, the Israel Ministry of Health reported 175 COVID-19 Omicron cases.
According to the Johns Hopkins University data, America has reported the highest number of confirmed COVID-related deaths worldwide, surpassing 807950 total coronavirus deaths last week.
Moderna's shares were down over 4 percent at 282.26 dollars in afternoon trading.