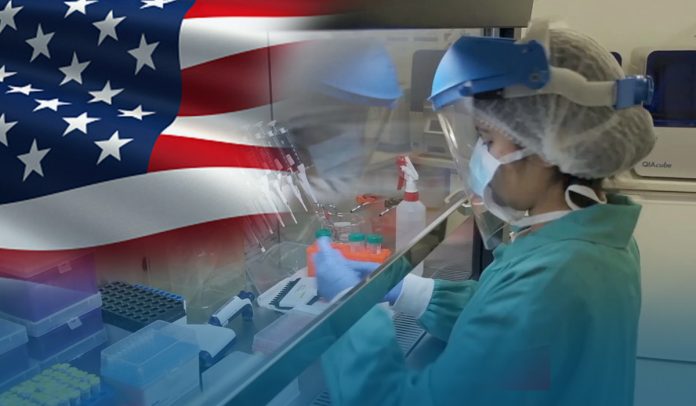 On Wednesday, the White House COVID-19 Response Team said initial data indicates the new Omicron COVID-19 variant is spreading in America, but present vaccine boosters appear to be effective enough in combating it.
According to Dr. Rochelle Walensky, the director of the U.S. Centers for Disease Control and Prevention, said the new variant – Omicron – is in almost 36 US states and makes up 3 percent of all coronavirus cases, although it's higher in some locations, such as New Jersey and New York, where it might for as much 13 percent.
While the more virulent Delta variant still dominates America at nearly 97 percent of all American cases analyzed, the Omicron version is swiftly gaining ground. According to the US public health agency, the new COVID-19 variant represented an estimated 2.9 percent of all infections sequenced past week, up from 0.4 percent the earlier week.
Dr. Rochelle Walensky, along with Dr. Anthony Fauci, the White House Chief Medical Adviser, and Jeff Zients, the White House Coronavirus Response Coordinator, cited data showing being fully inoculated along with a booster dose is the best way to fight off the new Omicron variant of SARS-CoV-2.
Fauci added that their COVID-19 booster vaccine regimens work against highly mutated Omicron. So currently, there is no need for a variant-specific vaccine or booster.
Moreover, Walensky cited recent data from the United States nursing homes displaying unimmunized or fully inoculated residents without boosters were tenfold more likely to contract the fatal COVID than residents fully immunized with boosters. Fauci cited the most real-world research showing booster shots can boost anti-body protection against Omicron by as much as 35fold.
When did Omicron variant arrive in the United States?
California was first to report an Omicron variant case in America on 1st December in a citizen who flew into San Francisco from the Republic of South Africa. But on Friday, the U.S. CDC said they'd confirmed an earlier Omicron-case in an individual who developed symptoms on 15th November. It isn't apparent when Omicron first arrived in America.
New data on #COVID19 cases among nursing home residents show:
1.Highest weekly COVID-19 case rates are in the unvaccinated
2.Cases are increasing among unvaccinated & fully vaccinated without a booster
3.Fully vaccinated + boosted have a 10x lower rate of getting SARS-CoV-2 pic.twitter.com/HQXl6FzOWa

— Rochelle Walensky, MD, MPH (@CDCDirector) December 15, 2021
In addition, Zients cited agency statistics presenting an uninoculated person is eight-fold more probable to be hospitalized and fourteen times more possible to die from COVID than a fully immunized person. He said that the latest research from the Yale University of Public Health displays American inoculation program prevented 10.3M COVID-related hospitalizations and saved around 1.1M American lives.
White House Coronavirus Response Coordinator said 14M people Americans got booster doses in the first half of December, with 26M total doses in arms during the same time. Overall, the Team reports over 200M American residents are now fully protected against COVID-19, and over 55M have received boosters.
On Friday, the CDC said that one inoculated person had been hospitalized with Omicron variant, but no fatalities have been reported among the forty-three COVID patients that have been followed up on. So far, the most common symptoms are fatigue, cough, a runny nose, and congestion. Among those, 58 percent were between 18 and 39 years of age, and 79 percent were fully immunized with at least two weeks before the onset of symptoms or testing COVID-positive.
Level 4 COVID-19 Alert in the U.K.
The Centers for Disease Control and Prevention reported that 33 percent of the 43 patients traveled internationally during the two weeks days before developing symptoms or testing COVID-19-positive, indicating that community transmission is underway in America.
Furthermore, on Sunday, the United Kingdom issued a Level 4 COVID-19 alert, a step below the highest caution level. On Monday, Boris Johnson, Prime Minister of the U.K., confirmed the first Omicron-death in Britain, cautioning that the U.K. faces a tidal wave of Omicron cases.
Sajid Javed, the U.K. Health Secretary, said that the new variant is spreading at a phenomenal rate, with infections increasing twofold every few days. Recent week, he cautioned that Britain faces over 1M Omicron-cases by the end of the year.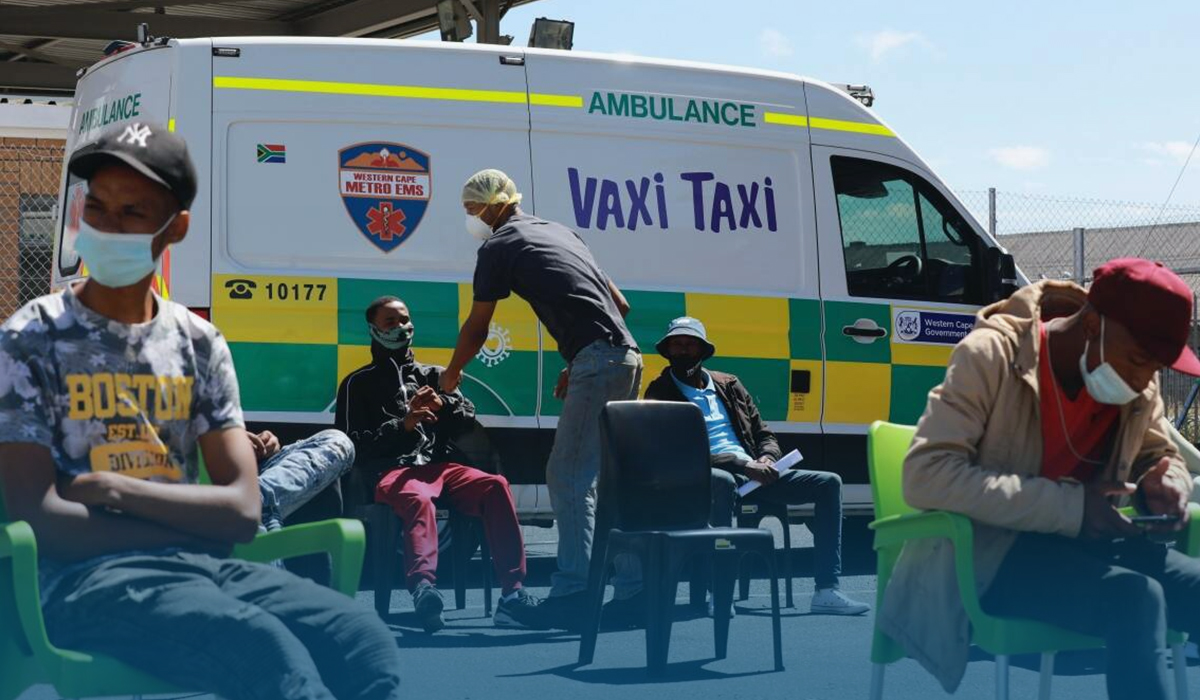 Unfortunately, America is reporting about 12000 new cases daily, based on a weekly average of data compiled by Johns Hopkins University, flat over the last week but up 25 percent from before Thanksgiving.
According to a weekly average of Department of Health and Human Services data through Monday, nearly 66500 US citizens are hospitalized with coronavirus disease, up 22 percent over the past fourteen days. Though increasing, that is still lower than the highly infectious Delta wave's peak when over 0.1M patients were admitted to hospital with the lethal virus in early September.