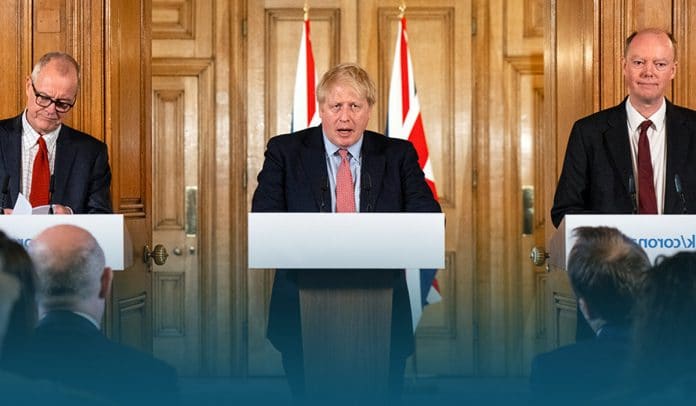 The United Kingdom recorded on Friday over 50000 daily COVID-19 cases for the first in about six months. Lock-down rules will end in England, although some instructions and restrictions will remain. The UK government figures showed that there were almost 51870 infections recorded, the highest number since January 15, and forty-nine fatalities within twenty-eight days of a "COVID-19 positive test."
Earlier, Professor Chris Whitty, England's Chief Medical Officer (CMO), cautioned that the COVID-19-related hospitalizations could hit 'quite scary numbers.' He said that the number of hospitalizations with COVID was doubling approximately every twenty-one days.
UK daily cases pass 50,000 for first time since January.#UAE_BARQ_EN pic.twitter.com/AZpTpcX2Fb

— UAE BARQ (@UAE_BARQ_EN) July 16, 2021
The highest daily coronavirus cases toll the UK has recorded until now is 68503 on January 8. Sajid Javid, the State Secretary for Health in the UK, cautioned infections toll could reach fifty-thousand daily by July 19 and as high as 0.1 million over the summer.
Delta Variant Accounts for Each Case
In the meantime, the experts from the Office of the National Statistics say that coronavirus infections have increased again in much of the United Kingdom. The latest numbers from the 'swab tests' in the community suggest that in England, amid dropped COVID rules, 1 in every ninety-five people has the novel coronavirus. That is up from 1 in 160 people in the past week.
Moreover, in Scotland, 1 in every ninety persons is assessed to be virus-infected, while in Northern Ireland, it's 1 in 290. And in Wales, 1 out of 360 people is estimated to be infected.
The more contagious Delta variant, first identified in India, accounts for almost each case. Lucy Frazer, Solicitor General for England and Wales, said that while cases would increase in the upcoming days, there're 'consequences for not opening up' as COVID-19 rules relax in England on Monday.
Nearly 66 percent of the public plan to continue using face-masks in shops and public transport, an ONS survey suggested. In addition, the Office of the National Statistics said that the number of people testing COVID positive has continued to rise in England and Scotland. In contrast, the trend is indeterminate in Northern Ireland and Wales.
It's assessed that just more than 0.65M people, or one percent of the UK population, would have tested COVID-19 positive in the week to July 10. That's up from 0.4M residents the past week.
Moreover, the number of COVID-19 patients being admitted to hospitals is rising, but at a significantly lower rate than during past COVID-19 waves amid vaccinations' impact. According to the latest data, over 46.1M UK residents have had their first coronavirus vaccine dose into their arms, 87.6 percent of UK adults, while over 35M, 67.5 percent of adults, are fully vaccinated.
"not out of the woods yet"
Chris Whitty said late Thursday that the United Kingdom isn't out of the woods yet. And he doesn't think they should underestimate the fact that they could get into another distress amazingly fast.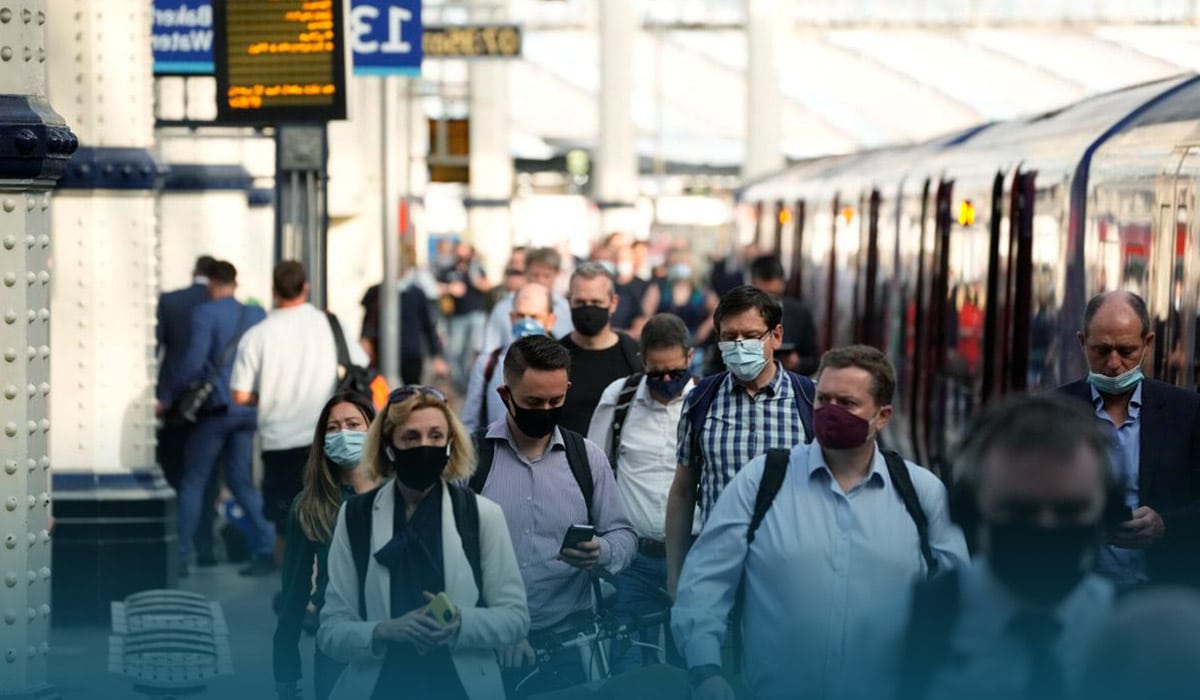 The government data showed 3964 people hospitalized with coronavirus disease on Friday, the most in four months. Although the figure has grown up steadily in past weeks, it remains far lower than the numbers during the second wave in January, when hospitals had nearly forty-thousand coronavirus patients admitted.
Regarding his warning that COVID-19-related hospitalizations are doubling every 21-days, the government medical advisor said they're still improving on that. However, they are in much better shape amid the jab program and a variety of other things.
Read Also: Boris Johnson 'confident' COVID-19 restrictions will end in the UK on July 19