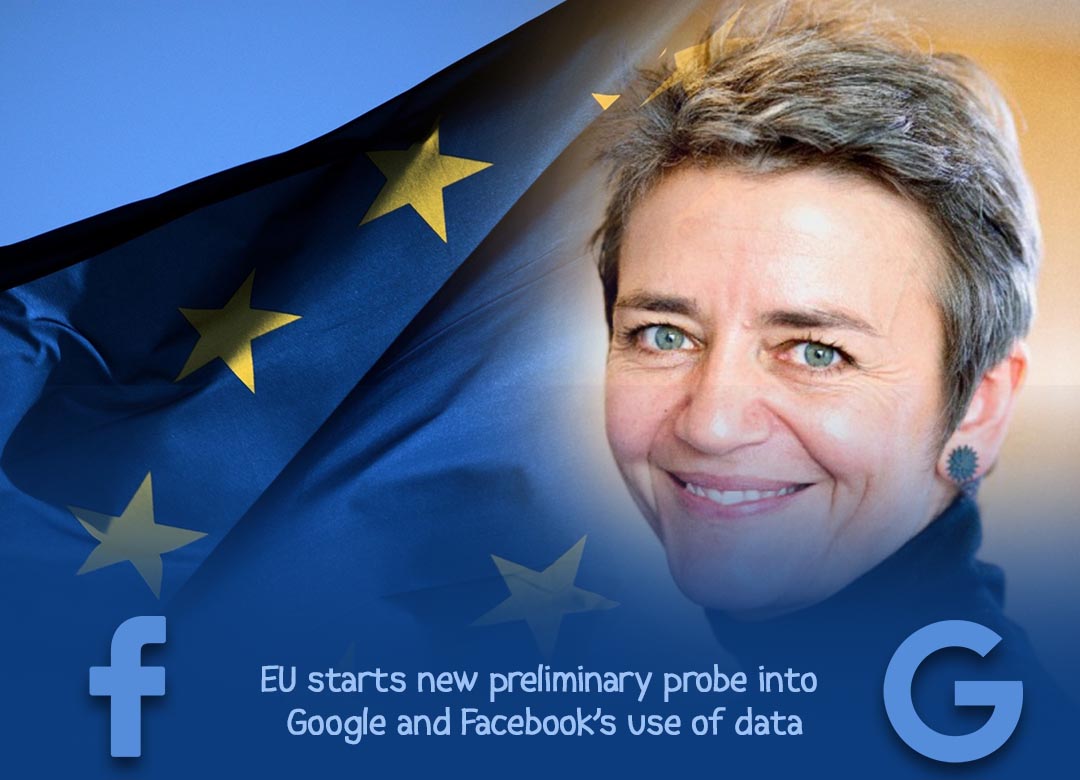 The European Union started a preliminary inquiry into Facebook and Google's data practices, assessing whether the two United States tech giants obeying its rules in the region or not. A spokesman for the European Commission, the European Union's executive arm, told CNBC in an email that the Commission sent out inquiry form as part of the preliminary probe into Facebook as well as Google's data practices. These inquiries concern the way how data collected, handled, used, and monetized, including for the purpose of advertisement. He added the preliminary investigation is underway.
A spokesman for Google told CNBC that they use the information to make their services more beneficial and to show appropriate advertising. They also give controls to users to manage, delete, or transfer their personal data. He gives assurance that they will continue to engage with the EU Commission and others on this critical debate for their industry. On the other side, the spokesman for Facebook was not instantly available when CNBC approaches for comment. It is the 2nd time that the competition authority of Europe reviewed how tech companies handle the user's data.
Margrethe Vestager, The European Union competition chief on Preliminary Probe Move
The European Commission opened a formal probe into Amazon in July to evaluate whether the e-commerce giant was observing the European rules on using data from independent retailers. The European Union competition chief, Margrethe Vestager, said at that time that e-commerce boosted retail competition and brought more choice and improved prices. She added they need to certify that giant online platforms don't remove these benefits with their anti-competitive behavior.
Vestager led a broader crackdown on how big tech companies operate across the twenty-eight European Union member states. She asked Ireland to gather $14.34 billion (thirteen billion euros) in the form of unpaid taxes from Apple, penalized Google a collective $9.5 billion in antitrust cases as well as accused Facebook of deceiving the regulators of European Union over its WhatsApp acquisition.
Last month, while speaking to a European publication, Vestager said that she might see the compliance of Google with the latest copyright rules after France raised worries regarding the tech giant of the United States. Google's parent company, Alphabet's shares are up by around twenty-five percent year-to-date. Whereas, shares of Facebook raised almost fifty-four percent year-to-date. The EU approved a data privacy law (across-the-board) in 2018 and named it as the General Data Protection Rule (GDPR), intended at giving bigger access to users of their data.
Read Also: Justice Department of US is Preparing antitrust inquiry of Google