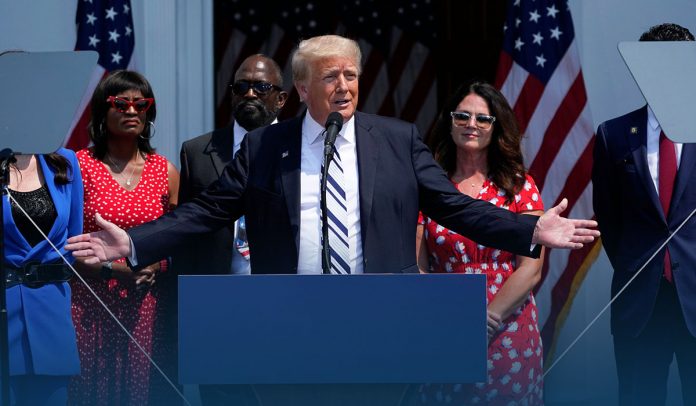 On Wednesday, Donald Trump, the former President of America, said that he filed a class action against Big Tech Google, Facebook, Twitter, and their Chief Executives Sundar Pichai, amid bans imposed on him and others. The suits seek Court orders to resume his social platform accounts, along with punitive damages, to make sure other users cannot be flagged or banned by the Big Tech.
A trial Attorney involved in the suits against big tobacco firms, John P. Coale, is leading the legal team.
Former President Trump said during the news conference at Trump National Golf Club in Bedminster that they're going to hold Tech Giants very answerable. So, if they could do it to him, they could do it to anyone.
"@gidi_9ja: #BREAKING: Trump announces lawsuit against Facebook, Twitter, Google

Ex US President,Donald Trump is set to file a major class action lawsuit against Big Tech companies, including Facebook & Twitter for suspending him indefinitely from their platforms@Gidi_Traffic pic.twitter.com/QHRpV7LQBX

— GIDITRAFFIC (@Gidi_Traffic) July 7, 2021
Throughout Trump's statement and a news conference with reporters that followed it, the former President veered far off the suit to offer his thoughts on fighting with coronavirus, crime rates, criminal justice, the pullout of American forces from Afghanistan, and other current incidents.
On Wednesday, Donald Trump said that they're asking the "United States District Court for Southern District of Florida" to order an instant stop to social media firms' unlawful, shameful censorship of US people.
There has been no comment from Facebook and Twitter or their executives.
"It is a Stunt"
Moreover, Trump predicted that the lawful actions would be a pivotal fight in defense of the 'First Amendment,' and in the end, he is confident that they would achieve a historic success for US people's freedom, and simultaneously, 'Freedom of Speech.'
Executive Director of the 'Knight First Amendment Institute,' Jameel Jaffer, said that suit is a stunt, and it is unlikely to find traction in the US courts.
Twitter Inc. permanently banned Donald Trump's account with 88M followers in January 2021 for his part in encouraging the protestors that attacked Capitol Hill on Jan.6 in a deadly riot to prevent the counting of Electoral College votes for Joe Biden.
In January, Jack Dorsey said that the service endured an extraordinary and indefensible circumstance' given the risk of violence. Dorsey said in series of tweets that banning Trump from using the platform was the right choice.
Last month, Facebook stated that Biden's predecessor would remain banned from its platforms for a minimum of 2-years, with the probability of being restored in 2023 if the "risk to public safety" has diminished.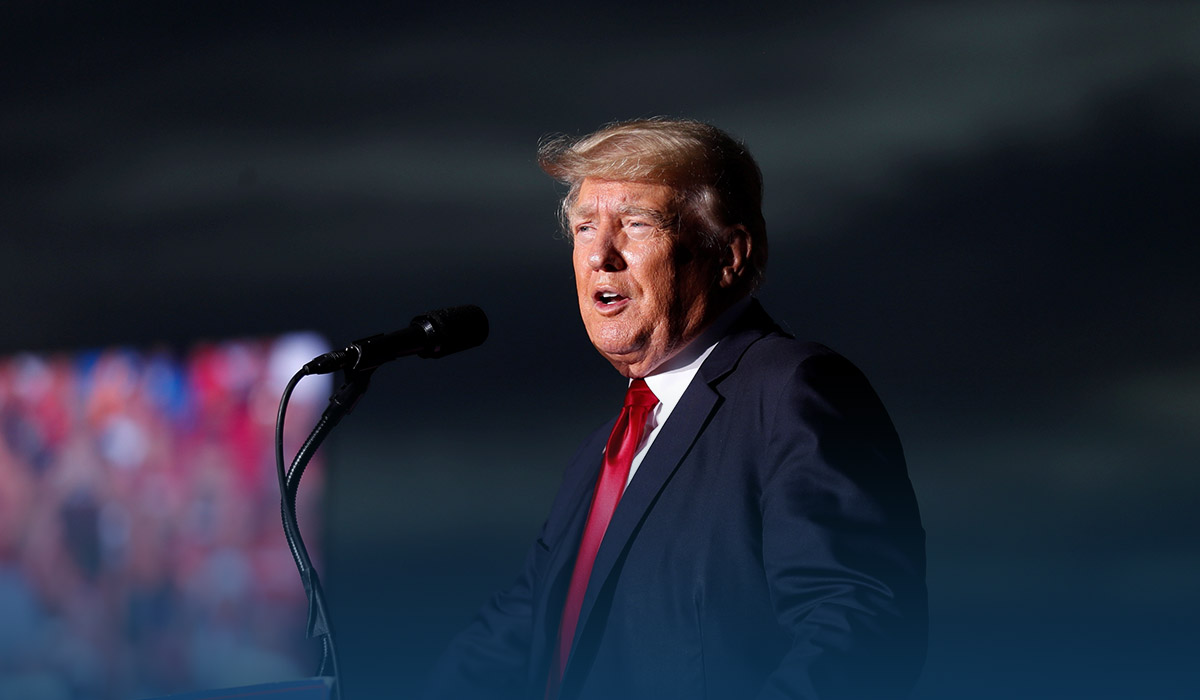 Google's giant video service YouTube also suspended Mr. Trump's account following the US Capitol attack. Still, the former US President's videos are accessible, but he cannot post any new video. YouTube's CEO, Susan Wojcicki, has stated that her company would undo its policy on deciding that the violence risk has lessened without providing details.
Unlike Twitter Inc., which banned the former President, YouTube and Facebook haven't deleted his accounts. Mr. Trump has 24M followers on Instagram, 35M on Facebook, and 2.8M on video-sharing platform YouTube.
Read Also: GOPs escalated threats against Big Tech after Donald Trump Facebook ban upheld