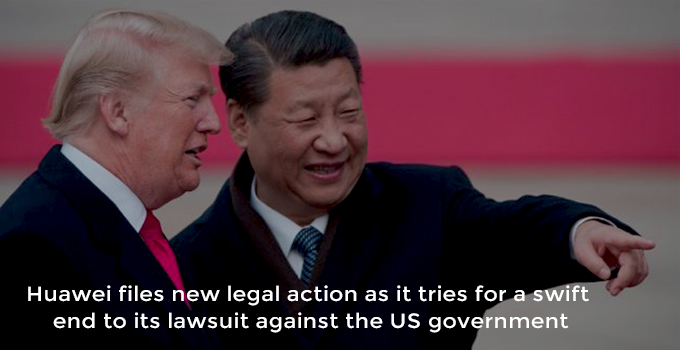 The Chinese tech giant, Huawei, took the next step in its legal case against the government of the United States in a bid to accelerate the process. Huawei filed a lawsuit against the United States in March alleging a law that bans the agencies of the government from buying the technology giant Huawei's equipment is unconstitutional.
The lawsuit emphases on delivery in law, known as NDAA (the National Defense Authorization Act). Section 889 of that legislation forbids executive agencies of government from acquiring pieces of equipment of telecommunication from Huawei and ZTE. Both mentioned in the act with their names.
Now, Huawei is going to fill a motion for summary judgment. It's an appeal that the court rule in favor of Huawei as a matter of law. The firm saying that this case presents questions regarding the law, the U.S. Constitution and the NDAA and at this stage does not involve any argument over facts.
Texas court of the Eastern District arranged a hearing for September 2019. It could take many months to take a decision on the motion of Huawei. The aim of the Huawei is to boost up the process. If the court gives its verdict in favor of Huawei, then there will no need of an entire trail. However, the United States' lawyers could request the court to reject the motion.
Huawei Looking For
The Chinese tech giant wants to get benefit from Section 889 of the NDAA thrown out. It is likely to get a single law section removed without ripping up the whole legislation. Huawei is in a try to counter the pressure during the last few months by playing on the front foot via concerted public relations push and struggling to put out other problems through legal means. At present, the CFO of Huawei, Meng Wanzhou is facing extradition from Canada to the United States. On the other hand, her lawyers are considering to get her extradition case thrown out.