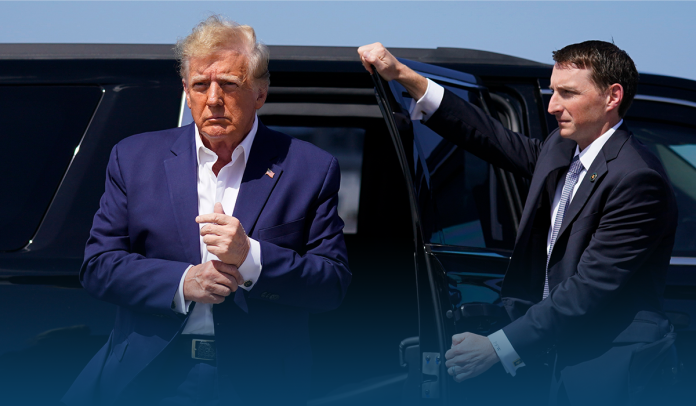 Former president Donald Trump has requested courts to postpone the trials of classified documents charges until the following US 2024 elections. In a filing on Monday, the former president's lawyers said the proposed time of 11 December would not allow them sufficient time for proper preparation. They also declared it challenging to find an unbiased jury due to the following elections. Last month, Mr. Trump pleaded not guilty to 37 counts during an arraignment in Miami, Florida. Former president's aide Walt Nauta also pleaded not guilty in the case, but the Justice Department has not commented on any of those cases.
The courts initially announced 14 August as the trial date but then delayed it to 11 December to allow both sides a reasonable preparation time. The date was changed as per prosecutors' request as they claimed the defense would oppose the initial trial date. The lawyers submitted the filing late on Monday, in which they described the case as "extraordinary" and that there were a lot of documents to be reviewed that needed a delay. They also included that it would be challenging to prepare for trials before the White House 2024 Presidential elections, in which the former president is the front-runner to stand victorious for Republican nominations.
At the same time, Mr. Trump's legal team then asks the federal courts in Florida to announce a new date to begin the criminal proceedings against the former president. One of Trump's lawyers, Mr. Chris Kise, submitted a filing and claimed the request by the government prosecutors to start "trials of this magnitude" within six months was inappropriate and would damage the justice system.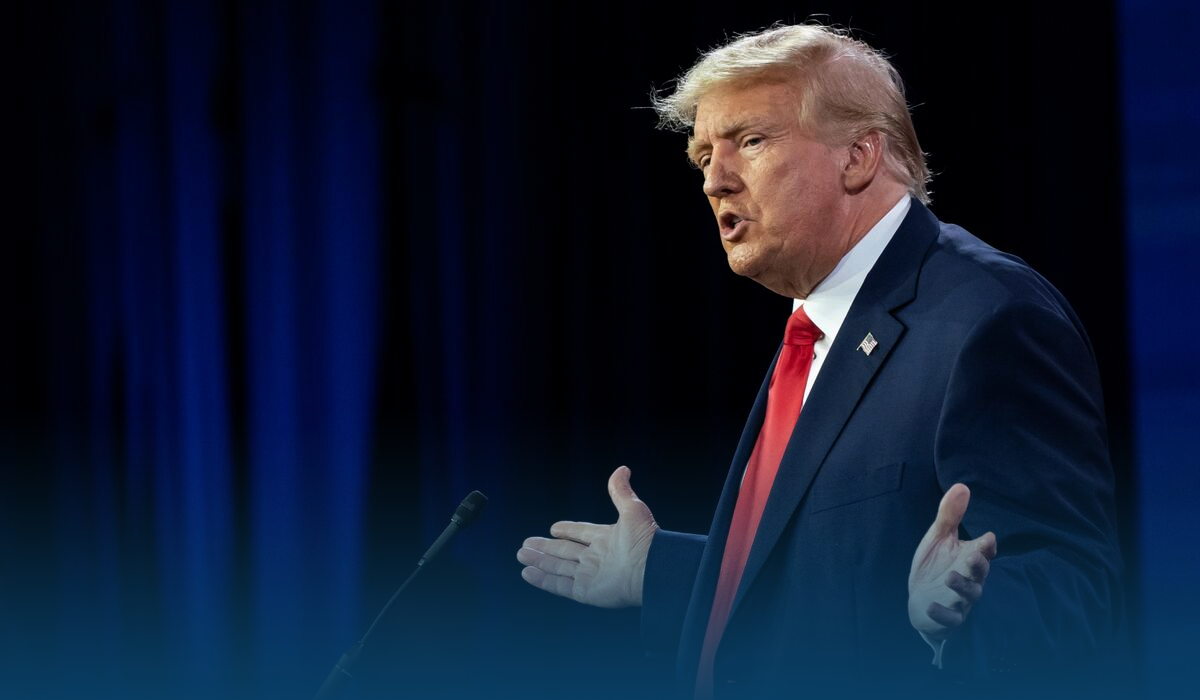 Trump is Facing 37 Counts Right Now
The documents also added it would create a great challenge for defendants to select an unbiased personality as the jury, limiting fair justice.
Judge Aileen Cannon, who is the one overseeing the initial stages of the case and would issue the ruling on the request to delay the trials. Currently, the former president is facing 37 counts, including wilful retention of national defense information and barrier of justice. In June, a 49-page indictment was unsealed, in which prosecutors alleged the former president illegally held the files holding sensitive information at the Mar-a-Lago estate and distracted the government officials from retrieving those documents.
The indictment also added that Mr. Trump directed Mr. Nauta to move certain boxes from their location from a storage room at a resort under investigation. Prosecutors claimed Nauta was caught on the camera moving those boxes from their location. Mr, Nauta was also indicted at the same time as Donald Trump and denied six charges, including conspiracy and falsifying. In June, prosecutors requested the courts to speed up the trials as the former president started appearing in the courts, and legal experts claimed that he might try some ways to delay the trials and the time approved what experts said.