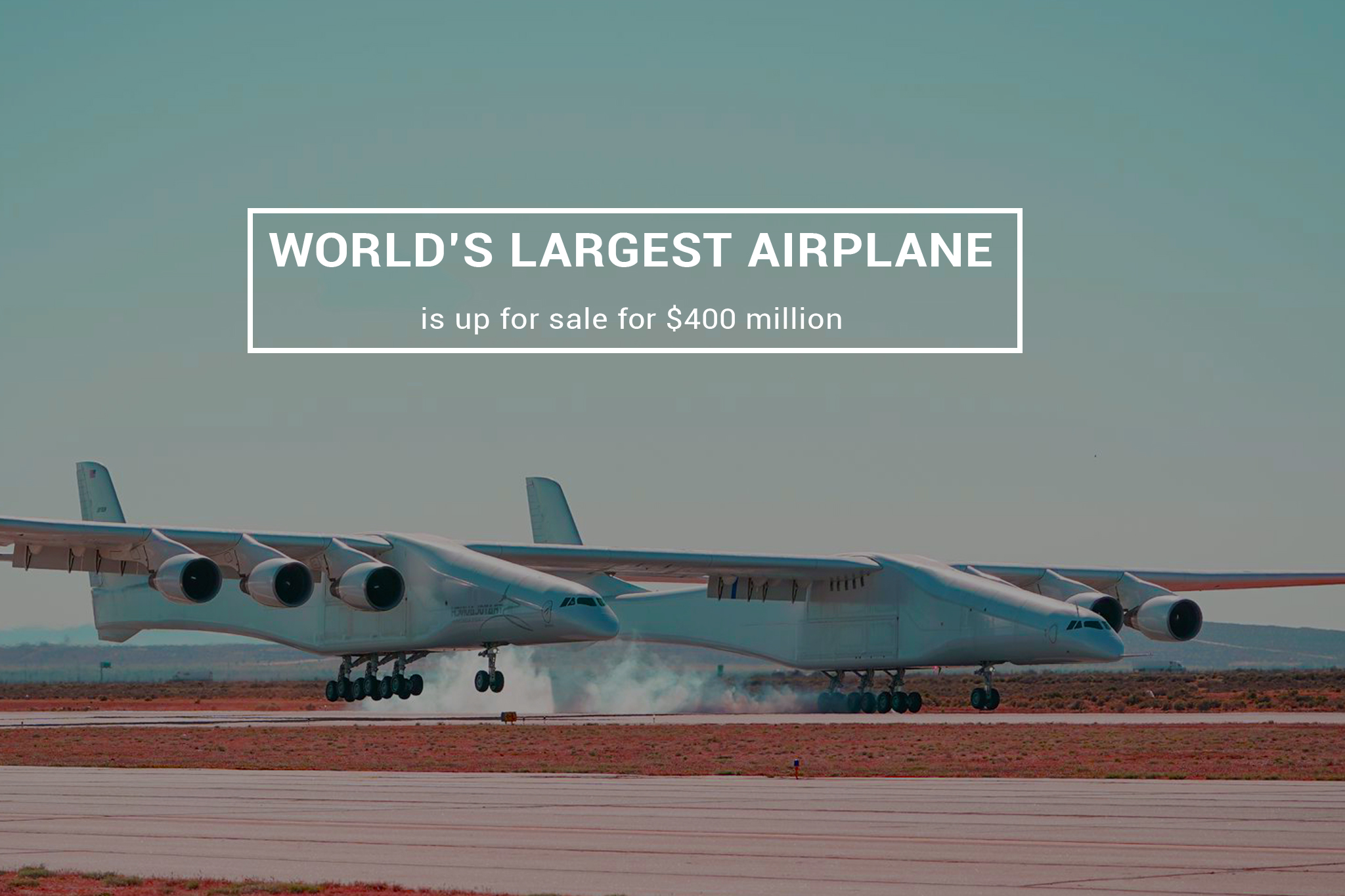 The world's largest airplane in the world, Stratolaunch takes its first flight on 13 April 2019. At present Vulcan, the holding company put the plane on sale for $400 million. A c0-founder of Microsoft, late billionaire Paul Allen is the leading investor of the company, Vulcan. Last October, he died due to the non-Hodgkin's lymphoma complications.
The price tag hefty contains airplane ownership along with the facilities and intellectual property. Wingspan declared Stratolaunch as the largest airplane of the world that stretches 385 feet, which is longer than an American football ground. Six jet engines empowered in the aircraft that salvaged from Boeing 747 aircraft.
The vision of the Allen building a massive plane that has the ability to launch rockets from the air was partially fulfilled in April after its eight years of development when it takes its first flight. Based at the Space Port and the Mojave Air in California, the beast flew for over two hours before landing back. After that, the authorities declared the first flight as successful.
Stratolaunch Systems has several partnerships plus internal plans for Stratolaunch aircraft to carry rockets. Among the company's partners, SpaceX was one of the earliest partners. However, to fly the Pegasus XL rocket, Stratolaunch signed a new contract with Northrop Grumman that is under the ownership of Orbital ATK. It was the plan of Stratolaunch to develop its own rockets' fleet that scrapped in January.
Whereas a company representative said that both Stratolaunch and Vulcan don't comment on the discussion of sale, moreover, Stratolaunch remains operational. Also, he said that they would share any type of information and updates when they have to share. In the present year, Stratolaunch steadily downsizing its staff as it already laid off its many workforces, regardless of its plans to launch a small Northrop rocket in 2020. Furthermore, according to Reuters, the organization is planning to close its operations.