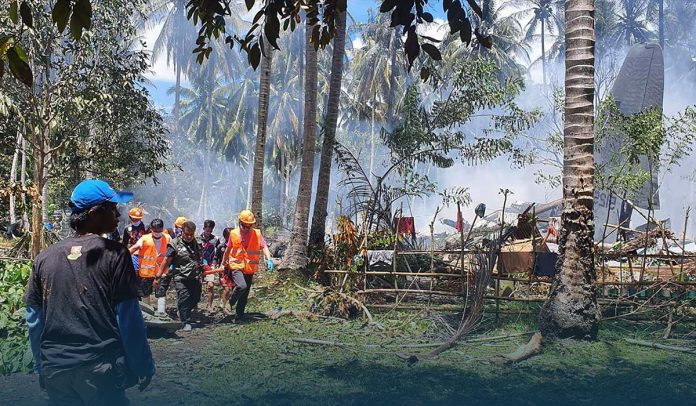 On Monday, military Chief Cirilito Sobejana said that all ninety-six passengers of the Philippine Air Force plane that crashed in the southern Philippines on July 4 and killed fifty people, including forty-seven military personnel and 3 civilians, have been accounted for. Most of the people were fresh army graduates and had just completed the military education and training.
Delfin Lorenzana, Philippine National Defense Secretary, ordered on Monday an inquiry into the crash of the Hercules C-130 transport plane, which would start after the completion of rescue and recovery operations.
NOW: Malacañang spokesman Harry Roque leads press briefing, which started with a moment of silence for a Philippine Air Force plane crash that left at least 47 people dead and 49 injured. | via @jmnpunzalan pic.twitter.com/yEAX4C68TV

— ABS-CBN News (@ABSCBNNews) July 5, 2021
The Lockheed C-130 plane crashed into nearby Patikul village at 11:30 PM ET (11:30 AM) on Sunday. And the military hasn't seen any indication of an attack on the Lockheed transport plane.
According to Major Gen. Edgard Arevalo, military spokesman, the C-130 transport plane was carrying forces bound for counter-insurgency operations, and it missed the runway at Jolo Island, where the army is fighting against armed groups, including Abu Sayyaf.
On Sunday, the National Defense Department said four civilians were also injured, and three civilians on the ground were killed. The three pilots survived the crash but were in severe condition.
The Plane Debuts in 1988
CNN affiliate reported that the C-130 aircraft was carrying forces from Cagayan de Oro (city in Mindanao, Philippines) to Jolo Island in Sulu province.
According to the press release, the civilian volunteers and forces rushed to the crash site for Search-and-Rescue (SAR) minutes after the plane crashed. As per eyewitnesses, several soldiers were observed jumping out of the aircraft before hitting the ground, saving themselves from the explosion caused by the incident.
William N Gonzales, the commander of Joint Task Force Sulu, said that the soldiers traveling on the aircraft were to report their battalions that day and join them in their fight against terrorism.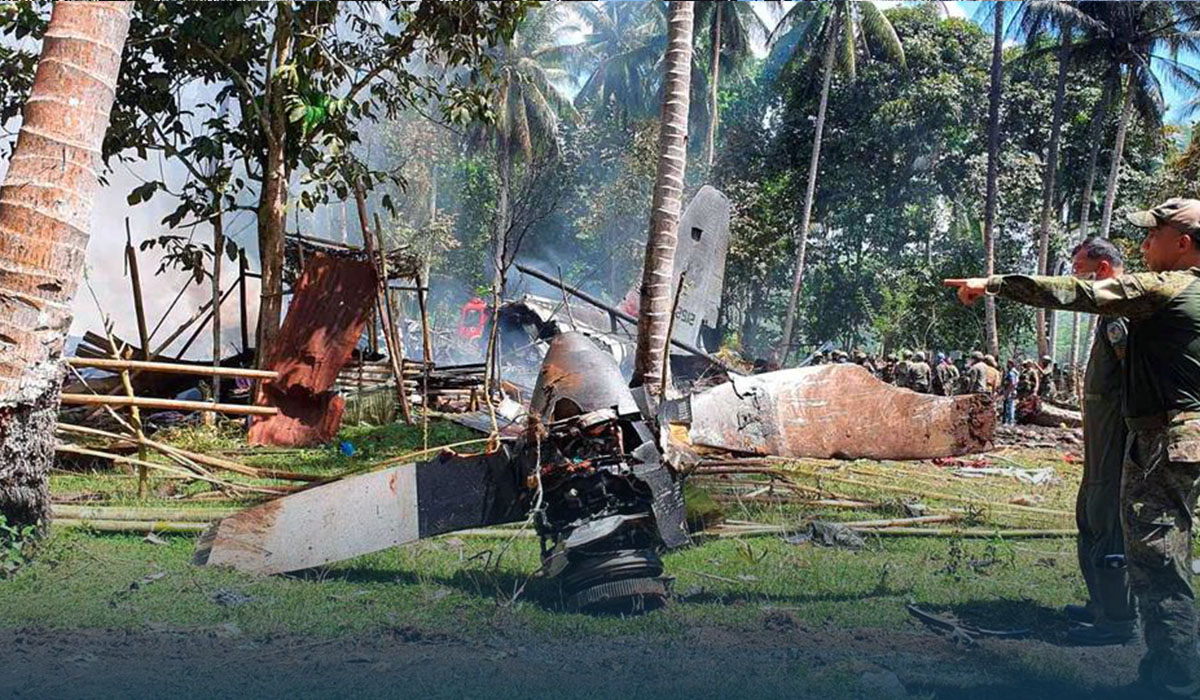 Edgard Arevalo said forty-seven armed forces personnel died, and forty-nine survived the crash and are getting medical treatment.
Moreover, The graphics from a local television station showed the burning aircraft wreck and dense smoke rising from the village.
Previously in service with American Air Force, the Hercules C-130 was handed over to the Philippines Air Force in January 2021. According to Aviation Safety Network, the plane made its first flight in 1988.