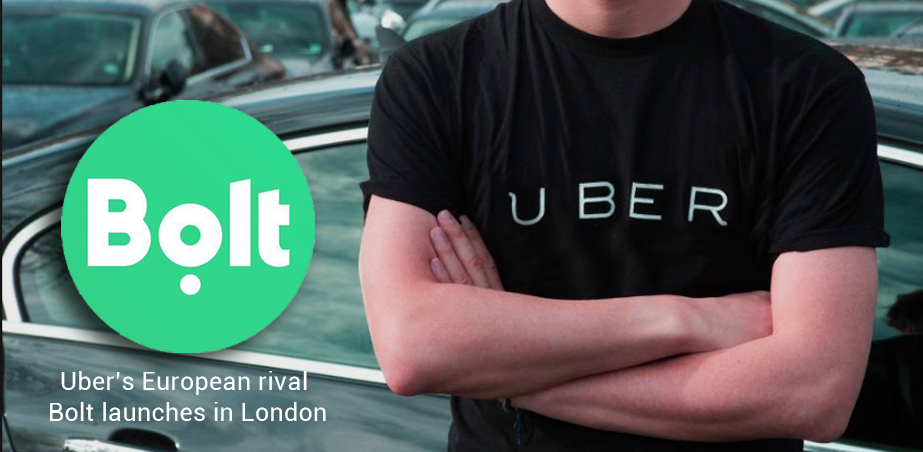 Bolt, the European rival of Uber now start running its services in the London streets. The earlier name of the Bolt was Taxify, and it is the Estonian ride-hailing firm which launched in the capital city of the United Kingdom's capital city. It meets the emerging start-up's list that is trying to take over the market share from Uber ride-hailing service in the London metropolitan area.
The CEO of Bolt, Markus Villig, said in an interview that they seem it as a quite great thing for both the firm and the industry of ride-hailing. At present, for Uber London is one of the most profitable markets globally, and the most beneficial point is that in this city, Uber doesn't have a serious rival.
Village put the milestone of the organization in 2013, and his aim was to provide one of the best ride-hailing services for common citizens. He said that over 20,000 drivers are already working with Bolt before its Tuesday launch in London. According to the department for Transport, since March 2018 there are about 87,900 private hire vehicles took their license in London.
Currently, Bolt is operating in about thirty countries and a hundred cities of the world with twenty-five million global customers. Last year, the Estonia-based firm touched a valuation of 1 billion dollars due to which it enters in an exclusive club of European technology unicorns. Furthermore, Villig expressed that Bolt won the hearts of passengers as well as drivers due to their lower charges and commission crosswise Africa and Europe.
In the end, he said that they used to focus on those markets where Uber has a monopoly. They proceed with their services there while offering a much better package for drivers. As per Bolt policy, it takes 15 percent per ride commission from drivers, which allows their drivers to earn more than 10 percent better as compared to other ride-hailing services.