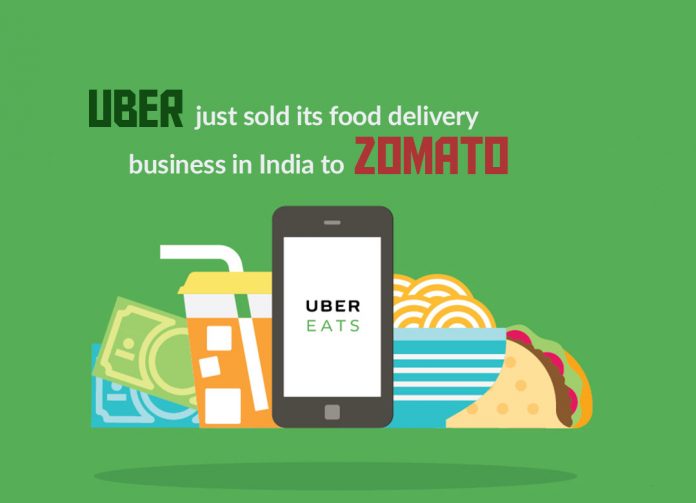 On Tuesday, ride-hailing giant Uber announced that it sold its food delivery business (Uber Eats) to its rival in India Zomato in an all-stock transaction. The sale from this business gives Uber a 9.99% steak in the restaurant aggregator and food delivery start-up in India. Whereas Alibaba affiliate Ant Financial backed Zomato and it recently settled to invest over $150 million at a pre-money valuation of 3 billion dollars, according to filings from Zomato-shareholder Info Edge.
Based on that assessment, the stake of Uber in Zomato might worth about $300 million. However, Uber refused to comment on the value of the agreement with Zomato. From today, Uber Eats set to terminate its operations and will direct delivery partners, restaurants and users to the Zomato smartphone application. The CEO of Uber Dara Khosrowshahi said in a statement that India remains a remarkably important market to the firm and they would continue to invest in growing their Rides business in India. Khosrowshahi further says that ride-hailing is already the clear category leader in India.
Uber is under pressure from its investors to turn around its business. Past year, the firm reported a loss of $5.2 billion in its 2nd-quarter earnings and sacked hundreds of employees last year. Uber will still compete in the Indian local ride-hailing market against start-up Ola. In the past, Uber conceded ground in Southeast Asia and China to local rivals Grab and Didi Chuxing, respectively and withdrew its Eats business in South Korea.
Online Food Delivery Market of India
According to a report of October from Frost and Sullivan, at present, Asia has become the leading market for food delivery globally, mentioning $45 billion in revenue in 2018 and projected to beat $100 billion by 2025. Though China held the major percentage of that share of the market at 73%, while according to the report, India was the second-largest at 13.2%.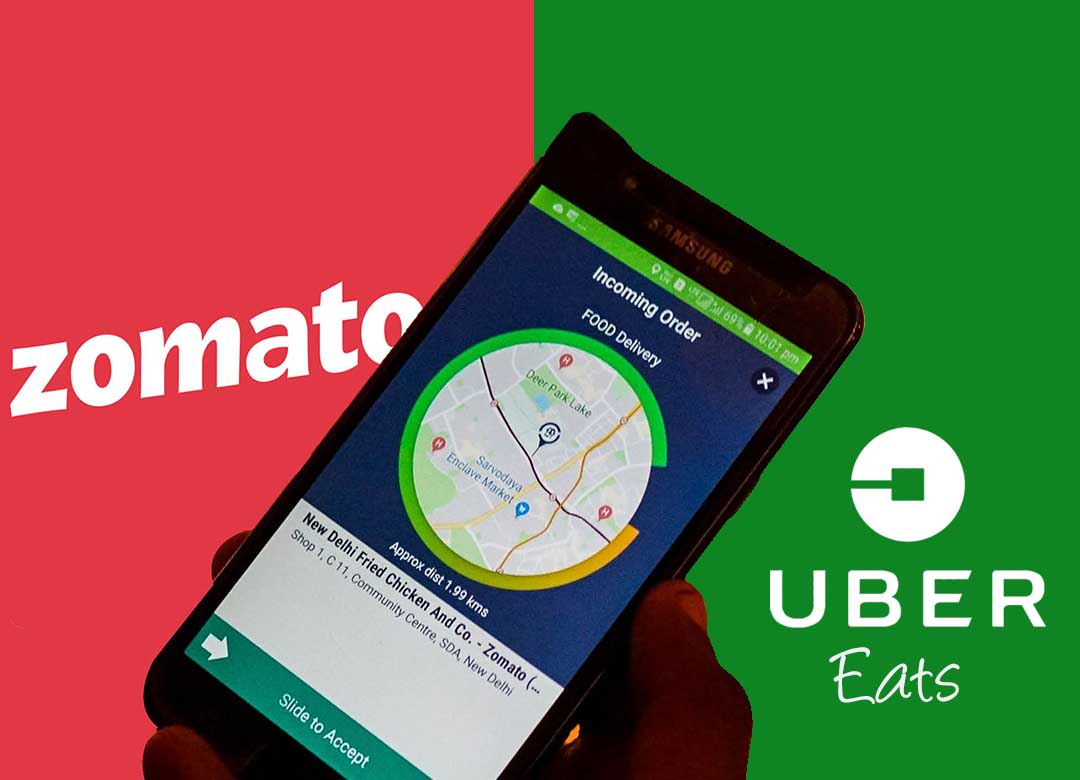 The purchase of Uber Eats is likely to strengthen the presence of Zomato against its major competitor, Swiggy. The latter backed by Meituan Dianping of China and Naspers as well as tech behemoth Tencent as investors. Two firms raised millions of dollars in funds and burning cash, offering sharp discounts to customers in a bid to acquire more market share.
Zomato said in its first-half report for the financial year 2020, its burn rate was down to sixty percent compared to some months before, without sharing more details. Revenue came in at around $205 million, soaring from $63 million in the same duration one year before. According to some local reports, the parent company of Swiggy, Bundl Technologies reported a six-fold upsurge in losses for the financial year that ended in March 2019. The fiscal year of India runs from 1st April to 31st March.
Rad Also: Uber is going to Bring Big Macs using Drone Delivery