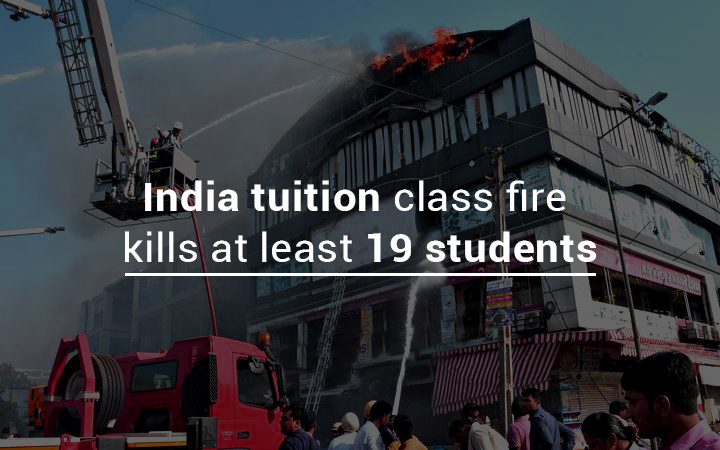 The news officials of India said that there are about 19 students died after a fire in tuition class of a school in India. One can see in the video of the incident that students were jumping and falling from the third & fourth floor of the building in the Surat city. The black smoke was Billowing from the windows of the building.
Many of the victims were teenagers who were taking their tuition classes when an AC socket short-circuit happens, and it catches fire. According to the experts, the reason behind the rapid spread of blaze because of flammable roofing.
On the other hand, there are around twenty students get severe injuries and are going through medical treatment in a hospital in Gujrat.
A local fire official, Deepak Sapthaley said that teenage students lost their lives because of both reasons, the fire and the second one is jumping out from the high building.
It is unfortunate that all the deceased students were below twenty years and several surrounded due to the fire that starts nearby the staircase.
The Indian Prime Minister Modi sends his condolences on his official account of twitter for all the incident victims and their families. Modi prayed for the quick recovery of the injured students and called the local authorities to give assistance to the victims and their families.
The spokesperson of the Chief Minister of Gujrat Vijay Rupani said that an inquiry ordered into the incident and asked the report within the next three working days. In February 2019, about seventeen people died in a fire at Delhi hotel.