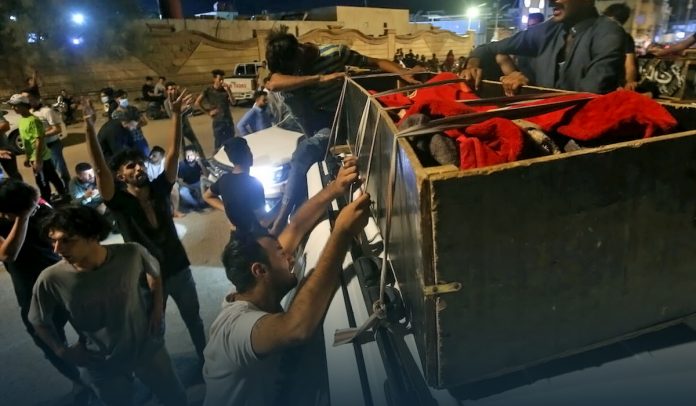 Iraqi medical officials said at least sixty-six people have died in a fire that broke out Monday night in a hospital in the southern Iraqi city Nassiriyah, that was curing coronavirus patients. Two medical officials stated over a hundred were also wounded in the fire at Al-Hussein Teaching Hospital Monday, highlighting the impaired healthcare system in Iraq because of years of war and sanctions. Civil Defense crews brought the fire under control very soon.
According to the law enforcement and civil defense officials, preliminary inquiries showed that the fire erupted when sparks from the faulty wire spread to an "oxygen tank," which then exploded. Opened just three months ago, the coronavirus isolation ward had seventy patients.
A fire erupted at a COVID-19 ward at Al-Hussein Teaching Hospital in Nasiriya, Iraq, on July 12, 2021, killing more than 90 people in the area and injuring more than 100, according to Iraqi police. pic.twitter.com/c6ruKelL5e

— NowThis (@nowthisnews) July 13, 2021
Mustafa Abd al-Latif Mishatat al-Ghuraybawi, the Prime Minister of Iraq, called an emergency meeting and ordered the "suspension and arrest order of the Director of Health in Dhi Qar province, the City's civil defense Chief and the hospital director." Moreover, the administration launched a time-bound inquiry.
Mustafa Al-kadhimi called the incident a "deep wound in the consciousness of all Iraqi people." Furthermore, a statement from the PM's office called for "national mourning."
Foreign Ministry spokesman @SKhatibzadeh expressed condolences to the Iraqi government and people, especially the families of the victims of the tragic fire at Al-Hussein Hospital. pic.twitter.com/rbFsIIDxvu

— Tehran Times (@TehranTimes79) July 13, 2021
Continuous Mismanagement and Neglect
The Iraqi government has declared the victims as "martyrs," and it would arrange for critically injured to be treated outside the country.
The tragedy has prompted anger from the relatives of the affected people, who clashed with local officials and accused them of negligence.
Nearly 17592 COVID-19-related deaths Iraq had reported since the start of the epidemic. The nation's daily virus infection rate is presently at its peak and still increasing, which is possible to cause a significant rise in COVID19-related deaths. Till now, Iraq has fully protected only one percent of its total population, i.e., 40 million.
In a Tuesday tweet, Iraqi President Barham Salih blamed the tragedy at the hospital on "continuous corruption and mismanagement that undervalues the lives of Iraqi people."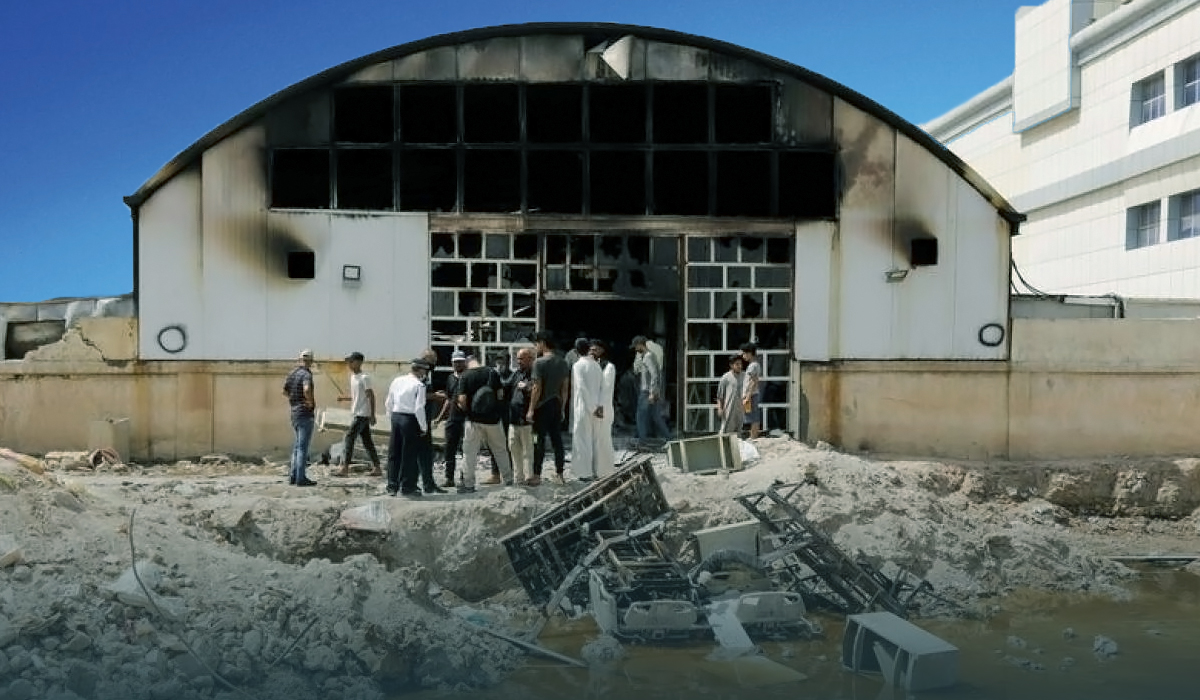 A Nassiriyah court stated it ordered the arrest of thirteen local officials in connection with the blaze.
Haidar Al-Askari, who was at the fire scene, said that the whole state system has collapsed, and the people inside there have paid the price.
Furthermore, it was the second time a large blaze killed COVID-19 patients in the hospital in Iraq in 2021. In April, at least eighty-two people died at Ibn Al-Khateeb hospital in Baghdad when an oxygen cylinder exploded.