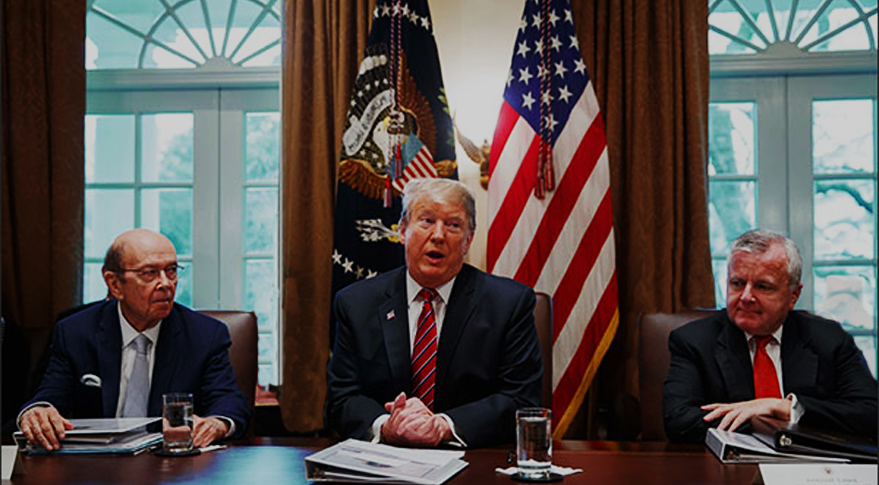 President of U.S. Donald Trump signs an executive order on 11th Feb 2019 to boost up the development and regulation of artificial intelligence. According to many experts, Artificial Intelligence is a technology that will define the future of everything from health to warfare to health care.
Besides, the experts of Artificial Intelligence all over industry, government, and academia have forcefully requested the Trump administration to back the development of A.I. on a priority basis. Former US Sectary of defense James Mattis expressed his worry in last spring that the US was not keeping pace with China and others. Afterward, the secretary of defense sent a memorandum to the White House for desperate appeal to the president to make a National strategy on Artificial Intelligence.
At present, Donald Trump takes a positive step towards A.I., although current American initiative regarding Artificial Intelligence might not be as daring as some authorities expected.
Trump's Executive Order Particulars about Artificial Intelligence
Trump ordered authorities to focus on to educate workers in the field in a more authentic way and improve access to the cloud computing services and data required to build Artificial Intelligence systems. Furthermore, he also emphasizes to promote collaboration with other foreign powers.
On the other side, according to his orders, there was not any signal to set funds for Artificial Intelligence research and development. Whereas, the administrative authorities received some information on its planning and policies into effect.
Trade War and the United States
From the last few decades, it seemed that the United States is tied up in a trade war with China which is increasing day by day. However, U.S. companies like Amazon and Google are now leading in the department of Artificial Intelligence. The experts of A.I. are because China has guts to beat the United States in technology development. Afterward, they will have a strong hold on surveillance systems, driverless cars, autonomous weapons, and wide-ranging internet services.
Back in July 2017, the Chinese disclosed their strategies to become the superpower in the field of Artificial Intelligence. They planned to establish an A.I. industry having a worth of $150 billion to its economy up to the year 2030. In this regard, two Chinese cities assured to finance $7 billion. Moreover, other countries governments like Britain, Canada, South Korea, and France also committed for considerable investments in this regard.
The Defense Department of the United States speeded its effort to embrace Artificial Intelligence by shifting its annual budget worth of $75 million to a new office which is responsible for developing these technologies. The project also backed by other government agencies while several artificial experts show their worries that the significant talent in the U.S. is switching its services towards private companies like Amazon and Google. In 2017, this theory empowered when Google started a project to build Artificial Intelligence for the Pentagon when the workers protested that they are using such a technology which could be favorable for fatal purposes. Google and other companies are focusing on expanding their operations in countries like France, Canada, and China due to which the talent of Artificial Intelligence in these countries continues to grow.