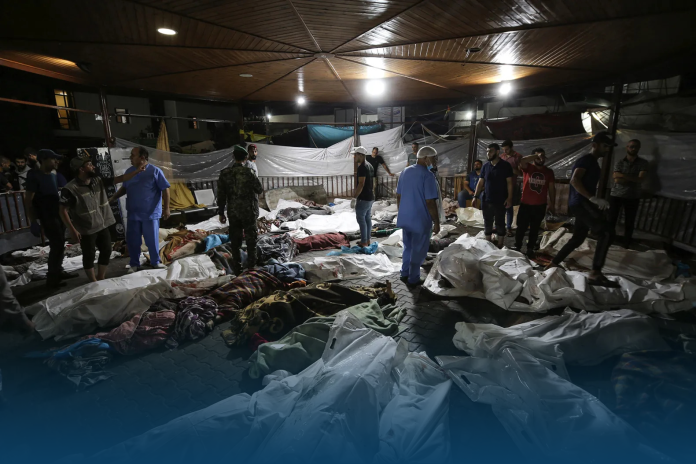 The Palestinian officials claimed hundreds of people were killed after Israel launched an air attack on Gaza hospital. The health ministry in Gaza said almost 500 were killed in the air raid on Al-Ahli Arab Hospital in central Gaza on Tuesday. Hamas claimed the Israeli attack was a war crime. Israeli military spokesperson expressed he had no details of deaths in the hospital in Gaza and said he did not know if it was an Israeli attack. He added he would get the facts and share them with the public. Images on social media show a building is burning and bodies were scattered in the debris.
Since Israel started attacking Gaza through air strikes, thousands of people headed to hospitals for treatment and seeking refuge from bombardment. World Health Organization condemned the attack on the hospital in Gaza and demanded steps to ensure the protection of civilians. UN health agency WHO's director posted on social media and condemned the air attack on Al-Ahli Arab Hospital. Egyptian authorities strongly opposed the Tuesday attack, and Canadian Prime Minister Justin Trudeau said hitting a hospital was unacceptable.
News reporters in the strike area reported that the specific region was well-populated. It was full of commercial shops and residential buildings, and displaced people from different regions were there as they were ordered to leave their homes. It is also reported that people from the northern sides evacuated and moved to the central area of the Gaza Strip. They believed that the place was safe from bombardment. Medical and rescue workers recently raised their voices against Israeli attacks on medical vehicles. Till now, almost 3,000 people have been reported killed by Israeli attacks.
Biden To Visit Israel Hours After The Hospital Attack
Hours after a devastating air strike on the hospital that killed more than 500 people in Gaza, the United States President will land in Israel to show his support for Israel. President Biden's visit was planned before the Tuesday attack and aimed to stand with Israeli Prime Minster Netanyahu for war against Palestine. Israel is the US's closest ally in the Middle East and the biggest aid acceptor by America. But the recent attack on the hospital has diplomatic consequences for both the US and Israel.
Jordan was scheduled to host Biden in a summit where Jordan's King Abdullah II, Egyptian President Abdel Fattah el-Sisi, and Palestinian Authority President Muhammad Abbas were scheduled to reach. But after Israel took a hit, Jordan now has announced not to welcome President Biden at the Summit. White House President tweeted that he was shocked by the attack on the hospital, but he didn't criticize Israel. So, it is questionable what Biden will achieve with his visit to Israel.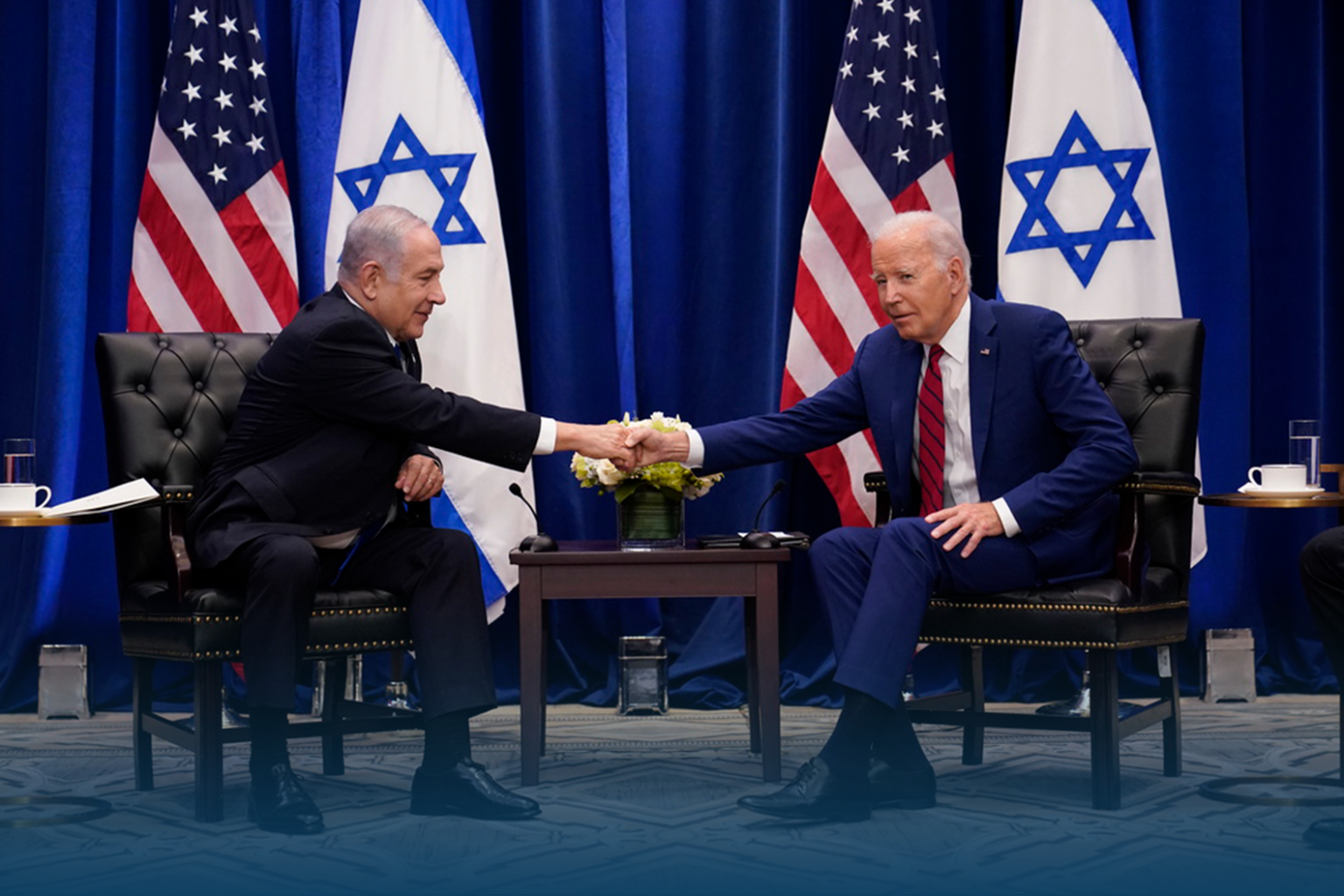 According to reports, after a series of attacks on Gaza, around 3000 Palestinians were killed, including children, and these numbers were estimated before Tuesday's Attack. Before Biden's visit, his secretary of state, Antony Blinken, met Arab leaders last week to urge them to condemn Hamas attacks on Israel. Still, most of them refused to condemn Hamas attacks, killing more than 1400 Israelis, including some foreigners.
Blinken Met Israeli Officials To Address Humanitarian Crisis
President Biden is scheduled to land in Tel Aviv at 10 AM local time on Wednesday, where he will meet PM Netanyahu and other senior officials. According to Biden's statement, he will get comprehensive details on Israeli war plans and reassure American commitment to Israel's defense. Biden's statement on the hospital attack also shows some signs that America was recalculating its stance on the conflict after rising international concerns due to deadly Israeli attacks.
Blinken carried around seven hours of meeting with Israeli officials and Netanyahu to get a solution for the Gaza humanitarian crisis. At the end of his discussion on Monday, he announced Biden's visit to Israel and said Prime Minister Netanyahu agreed to propose a plan for humanitarian supplies to Gaza civilians. Israel has totally blocked Gaza from the international world, stopping 2.3 million people from food, water, electricity, and fuel. Blinken said the plan was to enable humanitarian assistance for civilians and not for Hamas, which conducted severe attacks on Israel, killing more than 1400 people.